Known as 'the friendliest port in the country', Amble is a town and popular tourist destination on the Northumberland Coast. Historically known for its coal and shipbuilding industries, Amble has seen many local factories close over time, resulting in fewer employment opportunities. Local people set up Amble Development Trust in 1994 to create a new vision and growth project for Amble and have had many successes including creating a harbour 'village' with pop-up shop spaces for young entrepreneurs, hosting a Puffin Festival since 2013 to celebrate local wildlife and attract visitors, opening a Pride of Northumbria shop in a derelict shopfront, refurbishing the pier and promenade, rejuvenating the town square as a safe public space, and creating a popular community newspaper The Ambler, which is delivered to every household in the town twice a month. The content is supplied by the community themselves.
Amble Development Trust has a board of trustees of 14 local people including members of community, local businesses, churches, education, local authority and police. Anyone living or working in the area can become a member, with over 500 members currently. Members have the ability to influence the direction of the community business, and vote for trustees, who each serve a three year term. They have done a market town study with local people so everyone can list their priorities for the town.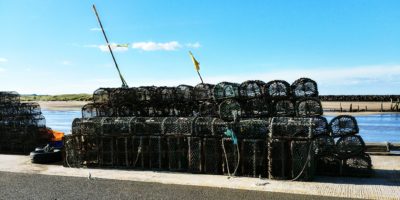 Hatching lobsters for marine conservation, fishing trade, education and tourism
Their latest development project is the lobster hatchery education and research centre, which Power to Change funded with £180,000 to get off the ground, including lobster hatching equipment and a visitor centre guide. As well as its puffins and seals, Amble boasts some of the best fishing waters in the country. But over time depleting fish numbers has led to an increased local focus on shellfish like langoustine, shrimp and lobsters. The lobster hatchery is a safe space for female lobsters to hatch their eggs, and for the juvenile lobsters to develop for 10 weeks without any predators before they are released back into the sea. This should increase their chance of survival, but also help maintain lobster stocks. 85% of the lobster served in restaurants around Europe is fished in the North Sea so preserving this industry is crucial for Amble's economy. Local lobster is served in local restaurants such as The Old Boathouse, awarded the Coastal Fish Restaurant of the Year two years running, making Amble a destination.
The lobster hatchery is also an Education and Research Centre, educating visitors by taking them through the lobster lifecycle and teaching them about Amble's heritage. Local schools can take part in activities to support their curriculum, and university students from Newcastle can put their conservation studies to practice and work with the Trust to reach sustainable solutions.
As with many Amble Development Trust projects, the hatchery provides local employment and training opportunities and a sustainable skills-based industry for future generations to gain employment in the local area.
With award-winning coastal restaurants and ice cream parlour, amble on down to the lobster hatchery!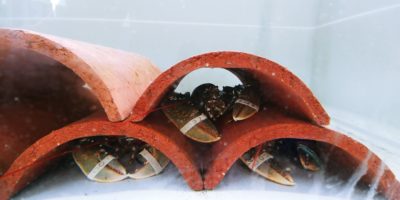 What is the lobster hatchery's trading model?
Visitors are charged £2 each to visit the lobster hatchery, and can buy lobster themed merchandise.
Another income stream is the Creel Fish Club scheme – a 'fish box' subscription scheme similar to veg boxes but with fish. Fish boxes are delivered to local people with a mix of fish, fresh from the sea.
A local fisherman also has a fish counter at the Seafood Centre which has gained an excellent reputation in the region. Fresh fish comes in daily and some of the profits are ploughed back into the business.