How Chilli Studios is building an online community

Chilli Studios wants to get closer to its members, and it is implementing a series of digital innovations to help it do just that.
Chill Studios provides arts therapy to support people with mental health issues in Newcastle Upon Tyne. But work with their community during lockdown has driven a number of innovations.
One of the main ones is a digital platform, where their service users can interact freely, without the negative social interactions which can be encountered on other online services. Bob Malpiedi, studio director, describes it as "Facebook without the horrible bits".
Pre-pandemic, Chilli Studios worked five days a week delivering arts services, almost entirely face-to-face, to help individuals address mental health issues. It had around 250 people attending. It had a wide variety of creative classes involving art, music and writing, among other things.
Chilli Studios offers a welcoming environment, but also a secure one. Everyone who attends regularly is a member, and pays a monthly £10 membership fee. "We're very driven by our members," Bob says. "They have a really strong voice in how we're run."
The majority of people who attend are referred by social worker or mental health support workers, Bob says, with the rest self-referring. "We work with people suffering from depression and anxiety mostly," he says.
"There's some psychosis, some other conditions. When someone wants to join, but they haven't got a standard referral agent, we'll ask people to get a GP to sign a membership form. Most people we see are regular visitors to their GP, so that is not too much of a barrier. There is usually a close relationship.
"That's not to say that if someone came to see us and they were struggling we would turn them away. But we would try to engage with their GP as well and get a referral. The £10 a month is not a lot of money, although we do look at it if we think that's a serious hardship. But it shows that members find us of value and it supports us to continue doing what we're doing."
The advantage of this approach, he says, is that it creates a community. "It's a shared environment," he says. "People value it a bit more."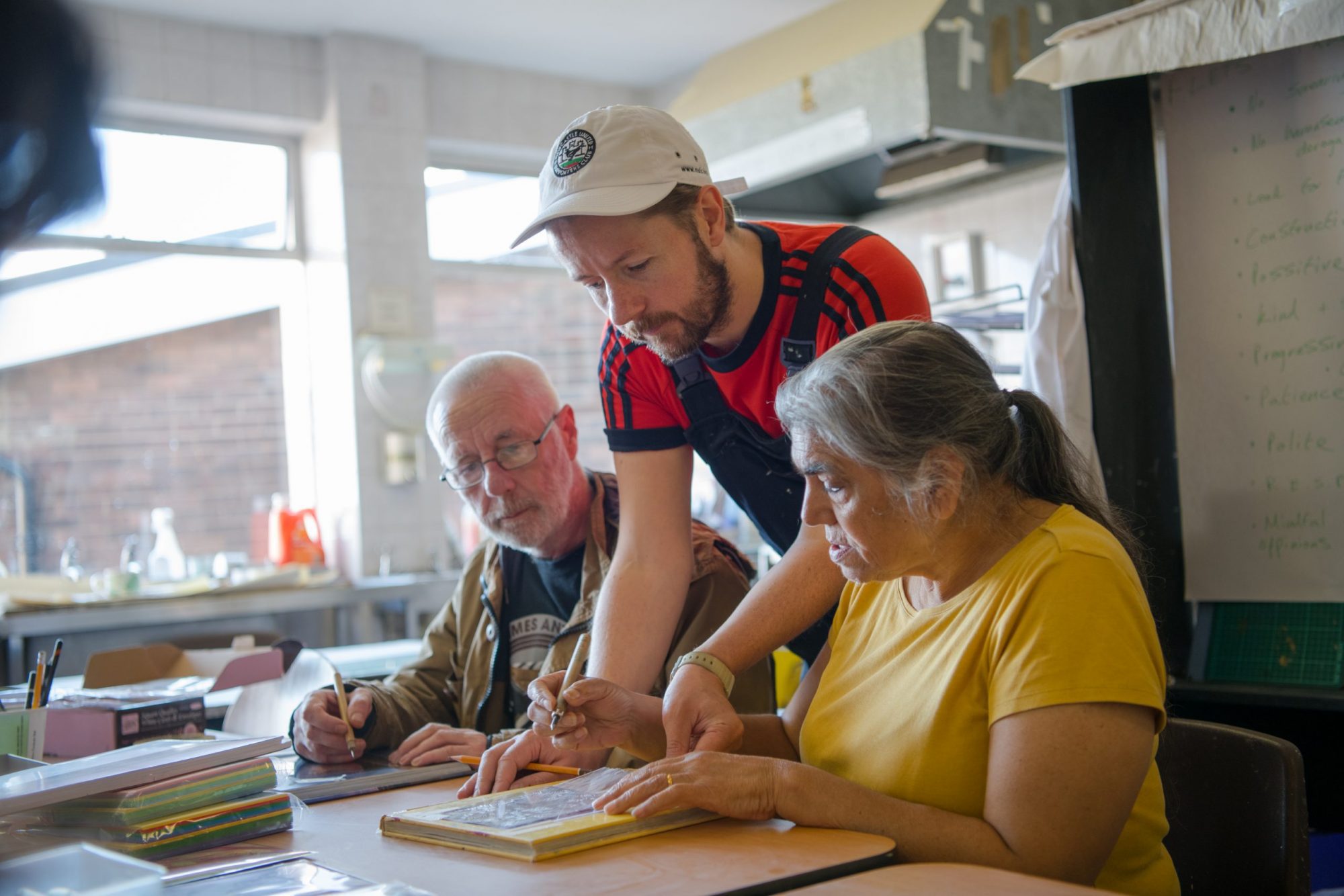 Moving online during lockdown
When the pandemic hit, staff did a lot of work to ensure that this supportive environment was extended online. "When Covid came the transition had to be really quick," he says.
"It felt like a fast moving situation. We gathered as much information as possible about members and what technology they had available to them. On our website we created a form to collect information and we shared how to connect with us via Zoom.
"At first it was quite energising. There was a clear need. People were coming together to respond to adversity. We did a lot of support over the telephone. We sent out care boxes. We spent a lot of time making sure everyone stayed connected.
"Our members engaged with the services really well. Only about 10% of people who could have engaged decided not to. They had mental and emotional barriers to being in a digital environment. Then over the last year and a half it's been about maintaining that level of engagement."
Most of Chilli Studios' services lent themselves to being online, he says. And when they didn't, alternatives quickly appeared. "Most of our services are provided by freelance artists," he says, "and where their normal work didn't lend itself to online, they just did something different.
"Someone might have been a print maker, for example, but they were an extremely keen gardener and just offered a gardening support workshop online."
Over time, it became clear that this online community was a valuable thing to have. And so the idea for a social network for studio users was born. "We thought about how to preserve the online community," he says.
"We also thought about how we could reach those who are more isolated and less able to attend in person, either because of geography or because of mental health.
"We got some funding from Henry Smith and DCMS to develop a pilot. We've been working with a web design agency. They identified a platform which had been used by Changing Lives called SoberSocial which was aimed at creating a safe online space for addicts.
"It was developed by an independent developer who wanted to offer a safe space away from online harms. We wanted to try and offer a similar space for people with mental health issues. We wanted somewhere we could remove negative elements – Facebook without the horrible bits."
Since then, the community business has approached a number of other organisations doing similar work, and is currently trying to bring them on board, in order to build a critical mass of users. Right now, the idea is still in development.
"It's not been a full partnership," Bob says. "We've ended up saying 'We've got shared interests and shared values. We've got something that you might want to participate in. When we've got something more suitable we'll be back.' And we're nearly at that stage."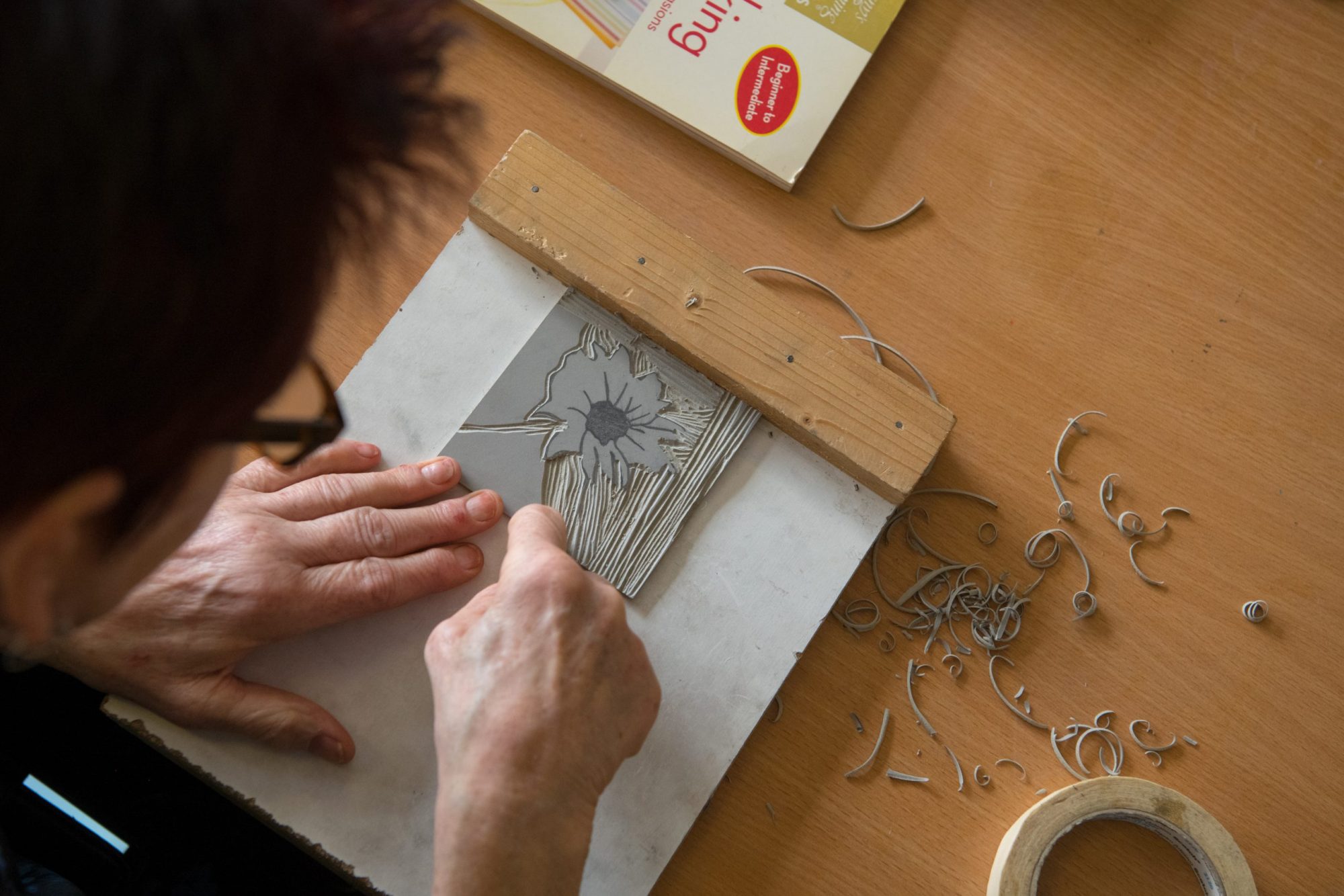 Understanding the membership
The community business is also looking to develop digital solutions to allow it to understand and support members better when they are back in the building.
"All our members have a membership card with a QR code. They can sign in and sign out by themselves. That tells us how the space is being used. It's moving us towards a more digitally savvy world."
In the long run, the plan is to understand who uses what, and when, so more tailored and effective support can be delivered. "But at this stage, there's not enough data to draw conclusions because we're not running that much in the building," Bob says. "We're not running enough workshops to have gathered enough data."
Digital is also being used to track wellbeing. This data allows the community business to see if it's actually having an impact on the mental health of users. "One of the aspects that I feel we do particularly well is crisis support," Bob says.
"We have staff members who help people with a wide variety of things – housing issues, criminal justice, advocacy. We do more of that than most people who have an arts focus. We've found that we get a real opening up from people. We get quite a deep understanding of the issues that exist in people's lives.
"So we started to think about how we collect data on people's wellbeing, and how the service we offer supports their wellbeing. We worked with an independent developer to work with our CRM, Lamplight, and we developed a way to work with people and score their wellbeing. We used the Warwick Edinburgh Mental Wellbeing Scale.
"We've always measured anecdotally and we will continue to do that. But this is an effective complement. Once again, it helps us understand what works and where we should focus our efforts. It's also a powerful story to tell to funders."
Despite all the innovation and opportunity, Bob says the last year has not been an easy one. "It's not been a comfortable situation for a lot of us," he says.
"When you work in arts it's not necessarily somewhere where there are a lot of digital skills. So it's not been a painless transition. It's not what human contact, people-focused organisations are necessarily best at. And when dealing with mental health issues it can be particularly tricky because you want to maintain that close connection."
So while he's very pleased with the digital solutions that have been developed, he's keen to stress the benefits of getting back to human contact. "For us, digital is a way to fly the flag," he says. "It's a complement. It won't take over. It's got to be a tool, not the be all and end all."