Sustaining itself through a combination of grants and income – including from food growing – Stepney City Farm was first established in 1979 on a piece of wasteland that had been bombed during the Second World War. It was completely volunteer led and centred on animal husbandry for the first 30 years of its existence.
Following the appointment of the project's first farm director in 2010 – the only paid member of staff the city farm had ever had – gardening entered into the mix. This was more of a hobby for volunteers until the organisation received a grant from Power to Change in 2017, helping the farm to launch gardening into a full enterprise in its own right. The farm now has a full-time salaried food grower, supported by other employees.
The farm has also formed partnerships with many other organisations, such as Young London Inspired. This project allows teenage volunteers in a very urban area to get a taste of working outside, getting close to nature and learning about where their food comes from.
Using grant money to open new facilities
Recently, the farm doubled the size of land available for food growing to around an eighth of an acre. The money from the Power to Change grant was used wisely to optimise this increased power to grow. Previously, the windowsills of the office and meeting rooms were used in place of a polytunnel as a place to propagate plants. Now, one of the farm's existing polytunnels is being wired-up for electricity. Coupled with the new polytunnel built alongside it, the farm has twice as much inside space to extend its growing season.
These expanded facilities have allowed the farm to provide even better and more numerous opportunities for groups of volunteers and trainees to come and learn about growing food.
The Power to Change grant has also enabled the farm to launch all manner of projects to support and benefit many members of the local community. Since 2017, it has run six-month long food growing traineeships for up to 12 people every year. Its Young Volunteers programme gives up to 130 teenagers a year the chance to gain farming experience onsite. And twice a week, vulnerable adults attend 'greencare' sessions to support positive mental health development through the therapeutic activity of gardening and getting back to nature.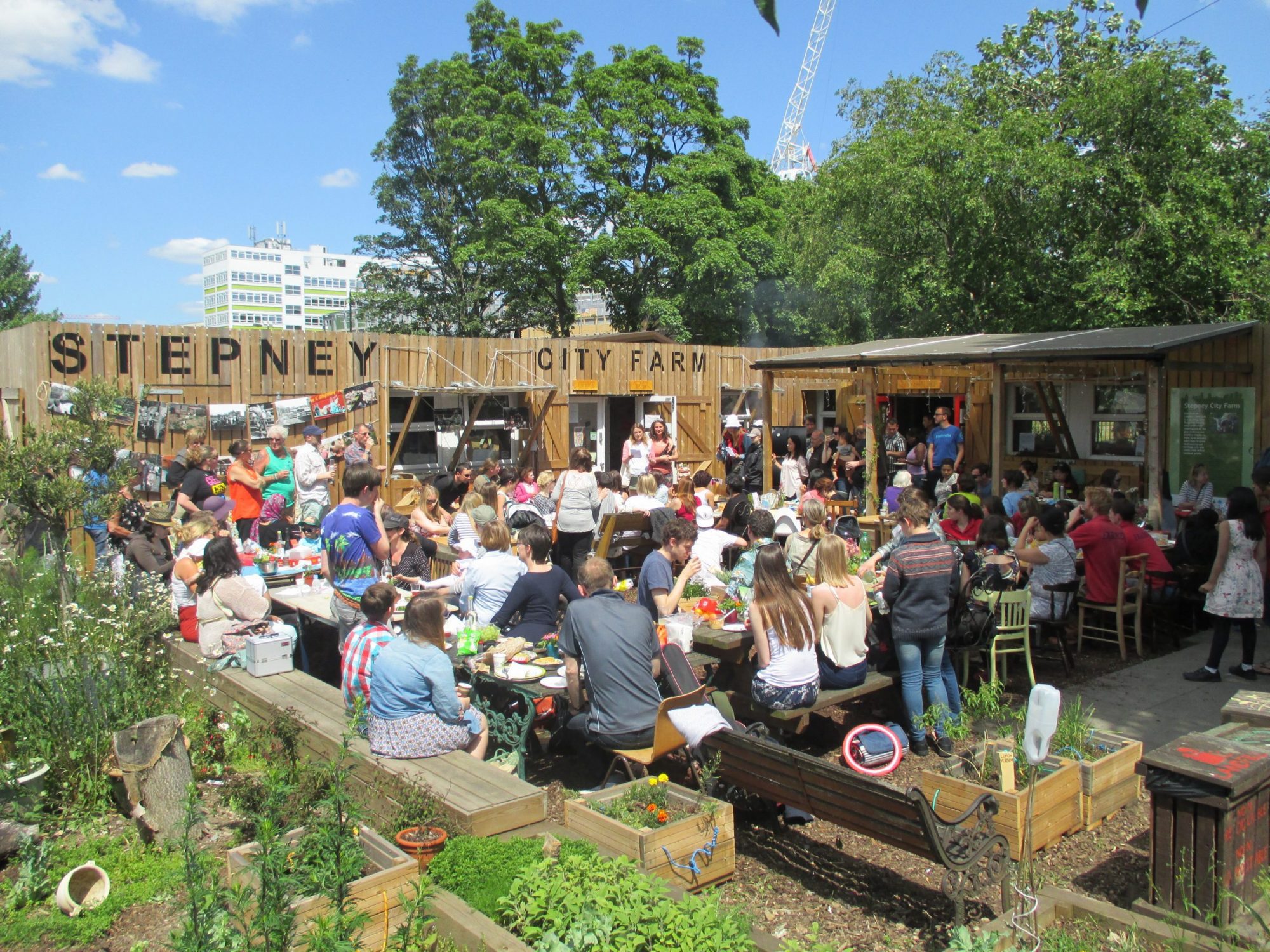 The impact of Covid-19
Lockdown sadly impacted the farm's income – annual earnings of around 45% dropped to just 15% in 2020. The farm lost the revenue of corporate volunteering, was unable sell produce to restaurants as they were all shut, and – without onsite visitors – public donations plummeted.
The team began fundraising almost immediately and secured a Power to Change emergency grant to subsidise the farm's loss of earned income – something CEO Clare Hawkins describes as "really great" and vital in ensuring the farm's continued survival.
The farm secured support for supplying free produce to those in need in the local community and ran a refugee donation service. Once the farm could invite people onsite once again in April 2020, it became a greenspace for locals to be outside in nature safely – a refuge for people in difficult times.
Claire says: "We were really lucky because we're an organisation that was in a position to help with the pandemic, rather than just survive it."
Future plans
The farm has continued the ongoing development of the land recently returned from Crossrail, and – after a lot of work building fences, animal shelters, paths and a pond – it's now partially open to the public. Soon to come are chicken and duck enclosures, more paths, and an extension of the irrigation system.
At some point, the farm also hopes to replace its polytunnels with a glasshouse, to extend the growing season and provide a more accessible space for volunteers to work in.