Our mission is to

strengthen communities through community business.

At Power to Change, we know community business strengthens local communities. We use our experience to bring partners together to fund, grow and back community business to make places thrive. We are curious and rigorous; we do, test and learn. And we are here to support community business, whatever the challenge.
We know community business works to create thriving places when local people take ownership over spaces that matter and deliver services that communities need. Our 2021-26 strategy sets out how, using strategic funding, trusted partnerships, rigorous research, policy insight, and a strong network of remarkable community businesses we will back the sector, creating the ideas, evidence, and exemplars that make the case for others to back them too. Ultimately, we will amplify the efforts of community businesses and put them at the heart of a fair economy.
What we do..
Connect community businesses to support, resources,
and ideas to improve resilience and impact
Support community business innovation
Improve understanding of what community businesses
need and can provide
Advocate for more community ownership and
greater community power
To change...
More impactful and resilient community businesses
Growing understanding of and support for community businesses
A more diverse, equitable and inclusive sector
And achieve...
This will contribute to:
Community businesses to addressing
society's challenges
Funding and support for community
businesses
Growth of the community business sector
Our vision...
More communities in England run community
businesses that give them the power to
change what matters to them: making an
ever-increasing contribution to a fairer
greener economy, empowered communities,
and transformed places that are better to live
and work in for everyone.
Built on our values...
We are collaborative.
We are informed.
We are bold.
We are open.
We are authentic.
At Power to Change, we are:

We apply five values to everything we do:
We are open: We will seek partners and allies beyond the community business sector to better help the community business model go mainstream, and will be open about our learnings as we test and discover new approaches to community-led resilient places.
We are bold: Our plans are ambitious, and we will continue to enter markets where we see community businesses could thrive, and boldly speak to decision makers alongside community businesses.
We are informed: We will continue to work closely with community businesses and be informed by their lived experience and needs. We will approach new challenges with fresh eyes and take an evidence-led approach before rolling out solutions.
We are collaborative: We will continue to work with existing partners and new ones, drawing on each other's skills to achieve what we couldn't do alone.
We are authentic: We will integrate the priorities that we have for community businesses into our own practice. We will aim to advance dignity, justice and belonging in our own organisation, become climate positive, actively embrace digital transformation, and continuously build our own capacities in many areas.
Power to Change was set up in 2015 with a £150m endowment from The National Lottery Community Fund (TNLCF) and was due to close in 2022. Responding to the impact of the Covid-19 pandemic, we realised that community businesses needed us more than ever. We received a further £20m from NLCF which enabled us to set out a new five-year strategy to continue supporting the sector.
Our impact on our grantees
£100m
funding for community businesses


67%
funds to the 30% most deprived areas
11,000
total number of community businesses
1,724
unique community businesses supported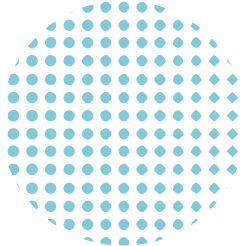 Power to Change is committed to transparency and we work with 360Giving to publish information about our grants. Using the 360Giving Data Standard, our awarded grants since 2015 are available as an .xlsx file here. This work is licensed under the Creative Commons Attribution 4.0 International License. To view a copy of this license, visit https://creativecommons.org/licenses/by/4.0/. This means the data is freely accessible to anyone to be used and shared as they wish. The data must be attributed to Power to Change.
We believe that with better information, funders can be more effective and strategic decision makers. 360Giving supports funders to publish open data about their grants, and empowers people to use this data to improve charitable giving through a range of free online tools.
READ ABOUT
COMMUNITY BUSINESS

Impact of community businesses