Nestled in the idyllic South Devon Area of Outstanding Natural Beauty, and just a few miles from the city of Plymouth, Yealm Community Energy (YCE) is shaking up the local energy market by providing a unique, community-led alternative.
YCE began life as an environmental group in 2008. In 2013, renewable energy supplier Good Energy began exploring a possible site for a solar farm in Newton and enlisted the support of the environmental group to help with the application. This relationship helped them to develop their knowledge of the local area and engage with the local community. In 2015, planning permission for the solar farm was granted to Good Energy, and it was agreed that Good Energy would sell the solar farm back to the environmental group, if they had the means to purchase the solar farm within a certain time frame.
Soon after this, and reflecting the changes the group had gone through in the past couple of years, the environmental group registered to become a Community Benefit Society, and Yealm Community Energy was formed. Its aim was now to identify renewable energy investments that could be owned on behalf of the community, and in turn provide environmental, economic and social benefits to the parishes of Brixton, Holbeton, Newton and Noss, Wembury, and Yealmpton.
Not long after this, 2016 saw a cut in Feed-in-Tariffs (FiTs) that support renewable energy technologies, leading to a drop of 75% in the amount of solar capacity installed in the UK and the closure of several solar energy businesses. The cuts in 2016 were followed by FiTs being scrapped in 2019, a move which has been claimed to curtail the development of community energy solar projects.
In response, Power to Change and social investment firm Big Society Capital joined forces in 2018 to form Community Owned Renewable Energy LLP (CORE), a £40m investment programme that aims to turn solar farms into community owned assets. YCE was the first project to benefit from this new programme, with CORE purchasing Newton Downs Solar Farm from Good Energy, under the agreement that it will eventually be handed over to YCE if they raise the necessary funds to purchase it.
At present, YCE are minority stakeholders in the solar farm, and are able to keep a proportion of the profits. Within this, they set aside an amount each year to invest in local community projects. Over the next 30 years, YCE expects to give away approximately £1.4 million to local community projects.
Since then, YCE has identified another site for a solar farm so that even more of the local community can be powered by a community owned energy source, and hopes to launch a community share offer so that local people can invest in the project, and earn dividends on any additional profit. This would help YCE work towards complete ownership of both solar farms, and ensure all profits generated are invested back into the community.
Global context
Renewable energy:

2018 saw

capacity of renewable energy overtake

that of fossil fuel in the UK for the first time. However, 2018 saw a

7% rise

in the output of fossil fuels and output globally, the largest increase in seven years.
Education/awareness:

education is recognised by

the UN

as essential to tackling the climate change crisis. It is believed that this needs to be a

multi-faceted approach

across all ages and backgrounds to maximise effectiveness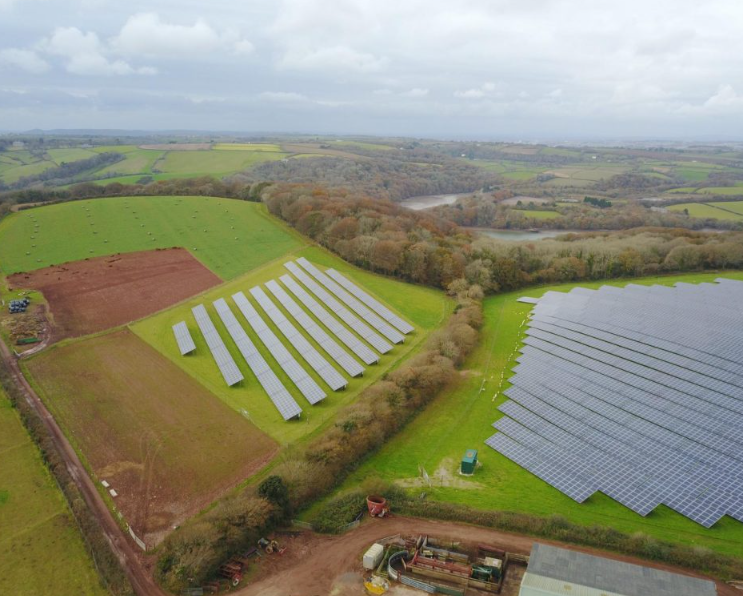 What is CORE?

Community Owned Renewable Energy (CORE) is a £40m investment programme targeting operational solar farms in England. CORE buys the assets, optimises them to increase performance, reduce operating costs and maximise community benefit fund. CORE holds them in trust, giving the communities time (and support through the grant programme Next Generation Community Energy) to fully transfer the asset into community hands.

Once in community hands, the aim is that the community business will build in confidence and capability to go on to develop other energy assets and services for the local area, becoming an 'anchor asset' for the local community.
Environmental impact
Renewable energy
Newton Downs Solar Farm offered local people the opportunity to access a renewable energy alternative to the big energy providers. YCE, however, recognised the importance of gaining support from local people for the project, and in July 2015 ran two consultation events to gather insight into local appetite for such a project. Feedback was mainly positive, with 92% of people supporting or strongly supporting the plans, and 73% saying they would be interested in investing in the solar farm.
In May 2017, it was announced that a farm in nearby Creacombe was also looking into a solar farm, and that they wished to offer it to the local community to purchase. This was welcomed by YCE, as combined the two solar farms would have a capacity of 12.3 megawatts (MW), enough to power an average of 3700 homes and save 5300 tons of CO2 each year. At full capacity, both solar farms would generate enough energy to power the homes in all 5 parishes that YCE is working on behalf of, totalling 10,000 residents. Planning permission has been approved.
Improving the local environment
As well as helping the community work towards a low carbon future, the solar farms have implemented biodiversity improvements and ecological measures that will help to improve the local environment. These are:
Bee hotels and hives for honeybees and solitary bees to take advantage of the pollen and nectar.
Hibernacula for small mammals and birds, with areas outside the fence line being left as coarse grassland.
Bird and bat boxes.
Land maintenance by sheep grazing the site each winter after the wildflower meadows have cast their seed.
Community Fund
Households in the Yealm area currently pay around £7 million per year to outside energy suppliers, representing about 5% of earned income. YCE's ambition to become the owner of both solar farms will help to ensure that this money will no longer leave the local economy.
YCE is currently a minority shareholder in the two solar farms and reinvests any profit it makes into the local community through its community fund. The fund, which currently stands at £20,000 a year, provides grants to local projects that place emphasis on energy efficiency and sustainability. In 2018, the first year of the community fund, YCE provided grants to 14 local community projects, ranging from £145 for Yealmpton Rainbows for their war on plastic, to £4000 for Newton & Noss Village Hall for installation of solar panels. YCE plans to increase the size of the community fund as its share hold grows.
The community fund provides several benefits. First of all, through its support for local renewable energy projects, YCE is indirectly contributing to the improvement of the local environment. Secondly, it is creating greater community engagement in environmental activities. So far, the projects funded have had a direct impact on the lives of over 1,000 people, with people getting involved in planting wildflower meadows, regenerating ponds and assessing the environment of the Yealm estuary. In the first year of the fund, this already represents 1 in 20 people in the local community. YCE believes that this grassroots involvement with community initiatives has not only helped raise awareness of YCE's activities, but also of the wider environmental issues the planet currently faces.
Collaboration
YCE has collaborated extensively with nearby likeminded organisations and similar initiatives to share learnings and help develop a collective community energy movement in the region. YCE is part of the Devon Community Energy Network (DCEN), an organisation that acts to support the goals of its members. Through its membership, YCE is able to share resources and reach goals that wouldn't be achievable in isolation.
This collaboration has helped to raise awareness of YCE and other energy projects in Devon, leading to a greater number of local people becoming engaged or actively involved in the various activities that are taking place.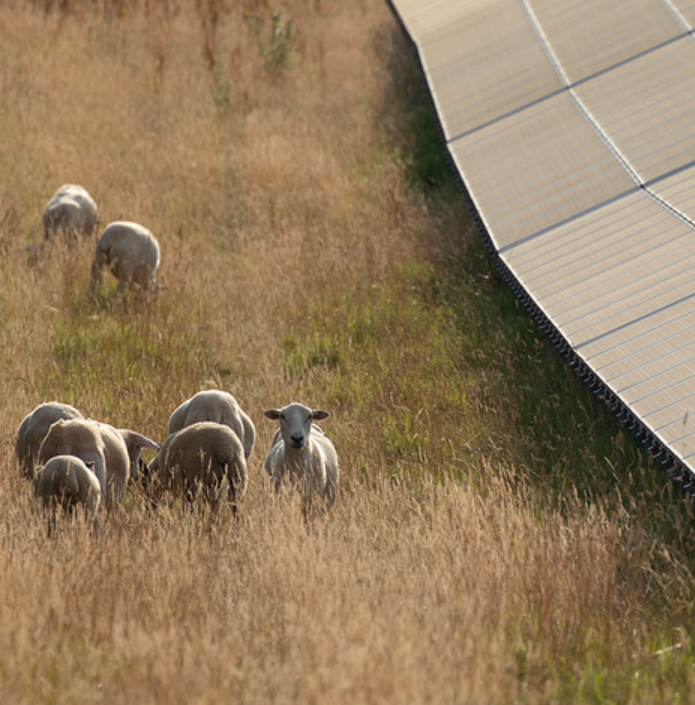 Summary
Selling gas and electricity is one of the most profitable industries in the UK, and in 2016 was valued at £28 billion. Although currently the 'Big Six' energy firms hold a market share of 75%, evidence suggests that the tides are changing, and this share has been falling year by year (down from 100% in 2004). Community energy initiatives such as Yealm Community Energy present an opportunity for local communities to take ownership of their energy and keep any profits generated within their community.
Community ownership of energy also has the benefit of ensuring that the community can decide exactly what energy is powering their homes. The environmental impacts of traditional energy supply such as natural gas and fossil fuels is well documented, and many households are unaware of where their gas and electricity is coming from. Community ownership not only offers transparency, but also means that people are able to choose a cleaner, much more easily traceable energy source for their home.
Lastly, by keeping any profits generated in the community, community energy providers are able to keep any profits generated within the community. YCE's Community Fund not only provides economic benefit to the organisations they support, but helps to improve the local environment, and support greater engagement in their work from the local community. As YCE grows and develops, this local engagement will be key to ensuring that the community is behind its activities.