Food, economy and goods have become more and more detached from us in this day and age, we have no clue on the season, supply chain or profits, inequality is rising and goods are being imported and packaged from all over the world, casing a devastating impact on climate and biodiversity decline. A local, sustainable flower social enterprise in BS13 aims to break down these barriers and reduce inequality while addressing the decline in soil health and biodiversity

Sol Harmsworth

Horticulture Programme Manager
Founded in 1990, Heart of BS13 is a charitable organisation working to create and inspire change in Hartcliffe and Withwood in South Bristol. They run Heart of BS13 Community Freezer and Kitchen, Hartcliffe City Farm, and a Climate Action Hub space, alongside multiple other programmes and micro-enterprises
Heart BS13 operates in an area of great deprivation in Bristol. Less than 2% of young people in the area go into the higher education, and there are very limited local work opportunities. The aim is to support better health for the local community and develop local jobs. They have successfully developed local vocational skills in horticulture, whilst improving soil health and biodiversity. This is part of the wider goal to reduce Bristol's carbon footprint and contribute to becoming a carbon-neutral city by 2030.
The Kitchen produces a range of high-quality meals, sold in retail outlets across Bristol. The profits from these meals support Heart of BS13's community freezer, which has provided over 50,000 meals, free of charge, to BS13 residents. This kitchen was set up to address food insecurity in north-west Bristol, as over 1 in 8 households are struggling financially and unable to afford the food they need.
In partnership with Windmill Hill City Farm, Heart of BS13 is redeveloping Hartcliffe City Farm into a thriving space for the community. The 30-acre farm, which is no-dig, chemical-free and plastic-free, opened to the public in June 2022. At the farm, you can find animals, a sustainable flower farm, market gardens selling weekly veg boxes, a café trailer, and a scrap metal dragon called Jade.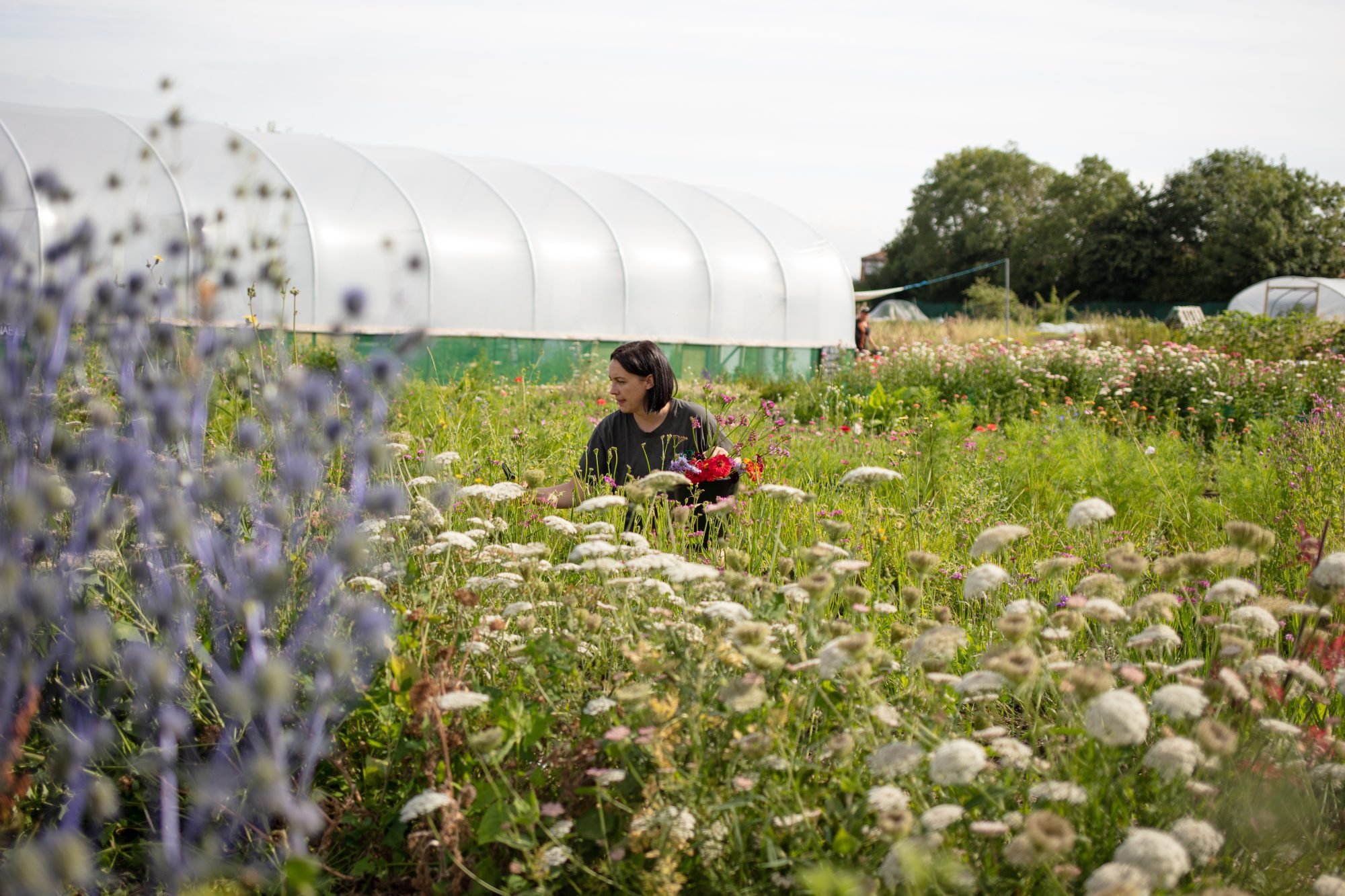 The flower farm, 'Heart of BS13 Flowers', grows seasonal and native flowers, selling them to local Bristol residents. The flowers provide an ethical and carbon friendly flower option, especially as over 80% of flowers grown in the UK are imported from overseas. On top of this, Heart of BS13 Flowers is growing their income year-on-year, generating over £22,000 in profits in 2021/22.
Many residents have participated in training, volunteering, trainee placements and free workshops at Heart of BS13 Flowers. Ten local people have been supported to obtain Level 1 qualifications in Horticulture, though a free eight-week course, and a dedicated 'Stepping Up' team provides training and education for neurodiverse adults.
Heart of BS13 is committed to taking climate action. They are one of six community organisation partners in Bristol's Climate Action Fund and co-developed a Community Climate Action plan with and for the BS13 company in 2021. This plan states: "Our mission at Heart of Heart of BS13 is to disrupt this systemic, transgenerational inequality, by bringing together our knowledge of and passion for this community with the innovations that must happen because of the climate emergency. We want to ensure that Heart of BS13 benefits from climate action opportunities rather than afterthoughts".
BS13 has many exciting initiatives in the pipeline, including the Closed-Loop Club which will install a Ridan compost tumbler in autumn 2023, and Kids in the Loop, a composting programme for children and young people. This composting project is anticipated to save 26.5 tonnes of CO2e, by turning unwanted food waste into rich, organic compost to increase yield at the flower farm. In early 2023, Heart of BS13 also launched a 1.8-mile pollinator habitat trail between our Climate Action Hub and Hartcliffe City Farm, funded by West of England Combined Authority.