Liverpool City Region is one of our priority places, where we have funded many community businesses.
We are working with Liverpool City Region Combined Authority and local social economy leaders to launch Kindred, a social investment and support vehicle to grow the region's community business and social trading economy.
Kindred is a new, innovative approach to building an inclusive economy through times of great change, for an economy that works for everyone in Liverpool City Region. Kindred will provide funding and business support to community organisations that are having an impact in the region.
Together with Liverpool City Region Combined Authority, Kindred will provide vital business support to the City Region's socially trading organisations through the COVID-19 crisis. At this time, Kindred's support during the COVID-19 situation will be through non-financial business help for STOs to help with business continuity and sustainability planning. There will be a full launch for Kindred, as an investment and support vehicle, in the autumn.
---
We are in the process of designing the fund and its support at the moment, consulting with the region's social economy and collaborating with communities. If you are interested in getting involved with this work, please get in touch.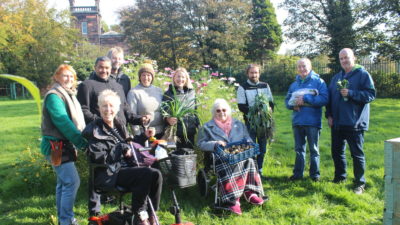 Our partners
Seebohm Hill – A Liverpool-based social investment consultancy, exploring new ways of funding projects in a sustainable way based on positive outcomes for disadvantaged people.
Creative Economist works with community and creative enterprises at every stage of their life cycle helping launch new ideas and secure investment to grow, multiply, impact a place or refocus when markets fail. By connecting underused spaces and places with creative people waiting for the invitation to put them to alternative use, Creative Economist delivers new economic activity, place identity and purpose that, once started, is infectious and takes on a self-sustaining life of its own.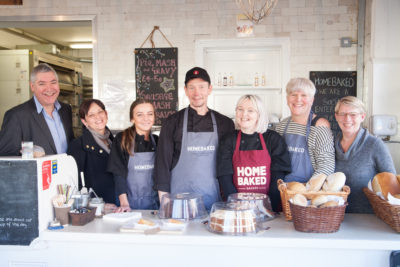 FAQs
Find out more about Kindred and it's current work with Liverpool City Region Combined Authority supporting organisations affected by COVID-19 here.
How do I apply?
We are currently in the process of designing Kindred at the moment. Once all processes have been confirmed and approved, support will be available later this year, please check back for updates.
What do you need from me now?
As we get closer to launching Kindred we will ask for your support sharing information, telling the story and getting the word out.
Where has the idea come from?
Kindred was initiated by 20+ people working across the social economy sector locally. As the idea has grown and developed it has been supported by Power to Change and Liverpool City Region Combined Authority, and it's our intention to grow the number of organisations and investors that support the project.