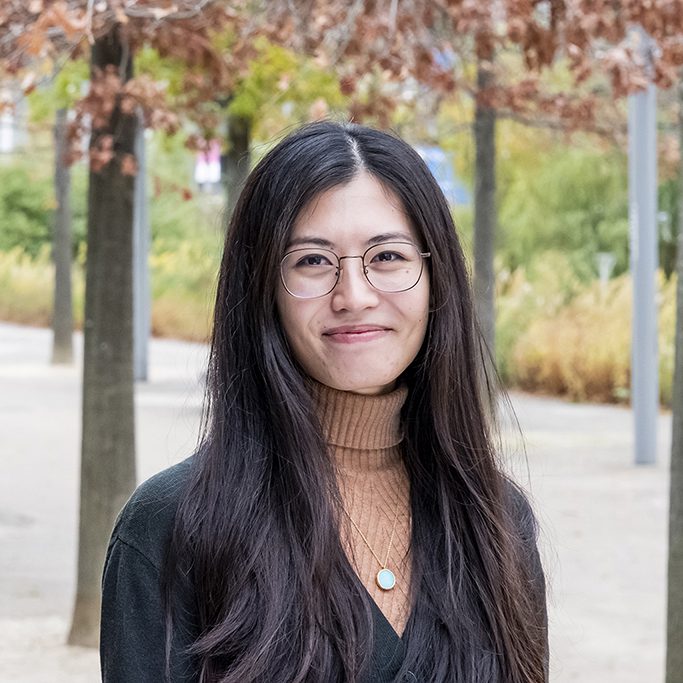 Joyce Chan
Project Manager (Research & Evaluation), Renaisi
Power to Change's Financial capabilities pilots – one delivered by The Women's Organisation, and the other by Locality – aimed to strengthen community businesses' financial management and decision making. In the process of delivering the programmes, both providers reflect that many of the barriers to the availability and accessibility of support for financial capabilities exist as wider sector gaps. This means that any future programme must involve some element of direct delivery to community businesses alongside influencing and strengthening the wider sector as a whole.
What could future programmes look like?
Future programmes that deliver support directly to community businesses will help solve one part of the problem, but the sustainability and scalability of this will be limited if the wider sector is not strengthened or involved. Drawing on the discussions with Locality, The WO, and accountants, below are our recommendations on the two-pronged approach for future programmes.
Directly supporting community businesses
Key factors in funding and directly supporting community businesses on their financial capabilities include:
Ensuring content is relevant to the specific sector, drawing in sector experts where needed
Enabling peer networking and support, especially matching organisations with similar business/revenue models, sizes, or sector, or matching participants with similar roles.
Consider the balance/where it's appropriate for in-person or 'bite-size' online activities, and one to one or group sessions, understanding that although in person or one to one sessions could be resource intensive, it is needed to help organisations apply financial management skills/systems to their specific contexts, and guide improvements to and proper set up of existing systems.
Managing expectations and ensuring that information is also presented at the right level/accessible, considering the different starting points and roles of participants
Providing core and flexible funding to organisations to access specialist sector support, finance their participation in their programme, and/or transition to other systems.
Consider the role of accountants and related service providers in programmes to enable long-term strengthening of community business participants, and further upskill or increase professionals' understanding of the community business sector
Ensure post-programme support and signposting is available to ensure continuity and sustainability of community businesses' journey in improving their financial management, ensuring a core financial understanding is achieved within community businesses.
Building a more supportive ecosystem
Key stakeholders to involve as part of the solution include:
Accountants: future programmes should involve sector accountants in designing projects and sector resources, and also consider involving CB's accountants in the programme to help build their understanding of the sector and its specific needs.
Intermediary networks and organisations: intermediary organisations often do not provide support with financial capabilities or are less explicit/transparent about their offer in this topic. Future programmes could work in partnership with intermediary networks and organisations, either by empowering them to deliver more suitable support around financial capabilities, or to connect them with other providers so that they can signpost community businesses accordingly when they need support.
Fintech and accounting service providers: as most financial products are designed for commercial/owner managed businesses, future programmes could partner and collaborate with more Fintech software providers to help them offer suitable resources, templates, and guidance for the sector. Future programmes will need to consider how to appropriately build these providers' understanding of the sector, incentivise their involvement, and encourage their ownership and buy-in to this wider mission.
Professional bodies, regulatory bodies, commissioners and policy makers: influencing these stakeholders will be key to strengthening the wider sector at scale and ensuring the availability and accessibility of support can help community businesses to thrive. Future programmes could involve raising awareness of the market opportunity and the needs of sector and providing guidance and sharing learning to influence policies to ensure the right incentives, resources, and infrastructure are in place.
Funders: the role of funders is key to set the tone and promote its importance. Increased financial capabilities is an 'insurance policy' to underpin their investment. In addition to supporting organisations to strengthen their financial capabilities, Funders could include provision of quality financial information in their terms and conditions.
Underpinning the above is the necessity of raising awareness and creating a shared language around strengthening financial capabilities. Reflections from both pilots highlight that community businesses, intermediary organisations, government bodies and even other funders, do not have a common understanding of what financial capabilities entail and its importance. The learnings from both pilots could be a basis for bringing different system stakeholders around a common understanding and shared goal for a more supportive ecosystem for community businesses.