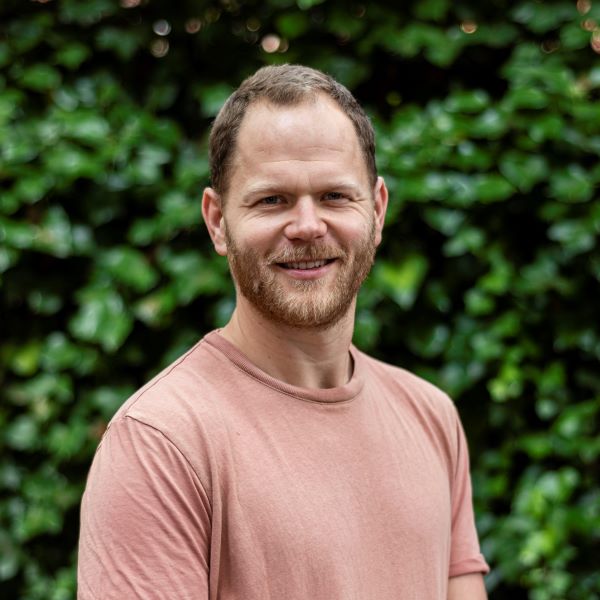 Will Walker
Climate action manager
We believe this will help to deliver on our vision and mission of strengthening community businesses so that they can play a leading role in a fair transition and creating resilient places. Today marks the first day of the COP26 climate summit taking place in Glasgow. The task at hand is clear: to raise our collective ambition, to get real about our unsustainable way of life and the scale and urgency of the existential crisis upon us, and to reimagine and reinvent a new, better and just path for humanity that is in harmony with the natural world.
The consequences of a failure to take this path are equally clear. The Chatham House Climate Risk Assessment 2021 starkly states: "The risks are compounding, and without immediate action the impacts will be devastating". These impacts will be felt disproportionately by low income and other marginalised communities, further entrenching already profound inequalities and injustices in our world.
But hope springs eternal as they say. The science tells us there is still time to turn the tanker around. Still time to avoid the worst effects. Still time to prepare our communities and make the most of the huge opportunities and benefits of a just transition. We've all seen first-hand from the Covid response what is politically possible when a crisis is treated as a crisis. Yet at this juncture it would not be wise to put all our hopes on international agreements, national targets and strategies. Instead, we should work with the people around us and the places that we live to drive positive change.
Change is coming and it starts in your community
Whatever happens over the next two weeks on the banks of the river Clyde – a diplomatic disaster or real signs of optimism – humanity's hope for salvation lies with unprecedented changes to both our economy and society over the coming years. Much of this change will present opportunities to improve people's lives at the local level – in our homes, communities and local businesses.
Over half of the UK's emissions are directly impacted by local ways of life and how we go about our business but are beyond immediate control by local government. Despite the disappointing lack of ambition and practical support measures for local action in the Government's Net Zero Strategy, there is a consensus building that local communities, working with and through local government, will be vital to efforts to reduce emissions and build resilience to climate impacts.
At Power to Change we know from the many inspiring examples across the country that community action can and frequently does improve people's lives and make places better, whilst also delivering meaningful climate and nature benefits. Community business must be the cornerstone of the new economy not least as they are locally rooted and orientated, reducing the reliance on fragile global supply chains and emissions caused by goods and people travelling long distances.
Our forthcoming 2021 Community Business Market report will show a large majority of community businesses are already taking action to reduce their own impact and to improve the environment. As much as one fifth – £20 million – of our grants awarded to date have contributed to a wide range of local climate action activities, including renewable energy and energy efficiency, nature-based solutions and activities to reduce consumption and waste.
Community business leaders are climate leaders, they just don't normally receive the headlines or the limelight. That's why we have partnered with Britain's most renowned photographer, Rankin, and Ashden and Futerra on the Everyday Climate Heroes campaign.
We're delighted that two of the community business heroes we work with, Sandra Salazar D'eca from Black Rootz and Ibe Hayter from Cycle of Life, were selected to feature in the campaign. There are many more like them out there driving positive change in their own communities. We are committed to providing more support to give them the power to change what matters to them.
Our commitment to climate action
Power to Change's mission in our new five-year strategy is to "strengthen community business to tackle some of society's biggest challenges at a local level". The two greatest challenges – social inequalities and the climate crisis – are innately connected and we are taking an integrated approach to them in supporting community businesses.
So, what are we doing about it?
We are putting the climate and nature crisis at the forefront and heart of every single decision that Power to Change makes. We believe this will help to deliver on our vision and mission of strengthening community businesses so that they can play a leading role in a fair and rapid transition and in creating resilient places. We also believe it is the right thing to do as a charitable funder in the midst of this crisis and a decisive decade of action. We will use our platform to advocate for wider, systemic change and the role of community business in this.
We're focusing our resources on a new, multimillion-pound climate action funding and support programme for the community business sector, which will launch in 2022. We're currently scoping what this programme will do with community businesses and other partners. However, our expectation is this will build on our significant support for community energy in our last five years and expand it to include other areas of community climate action.
Our new strategy commits us to embedding and integrating our commitment to climate action alongside diversity, equity and inclusion and digital transformation, in everything we do. For example, from next year Power to Change's development and growth programme, Powering Up, will provide targeted capacity building support to community businesses to enable them to grow and enhance the climate and nature benefits they provide.
In the meantime, we've partnered with AimHi to run a Climate and Sustainability Leadership training course for the community business sector. Join us on the 8 November during COP26 to get involved. We'll also commission further research shortly exploring the opportunities and benefits of community business in a just transition to a zero-carbon economy.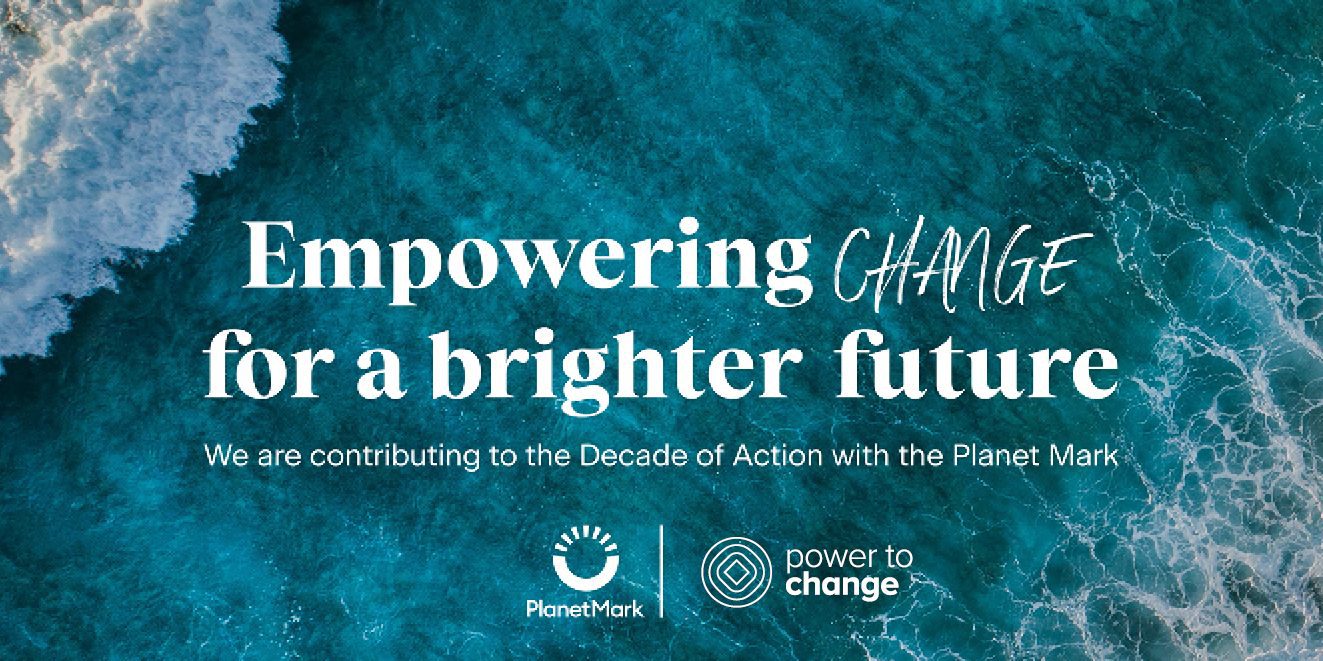 We're also getting our own house in order. We're working with Planet Mark to improve our internal sustainability processes and to measure, reduce, certify and report on our own emissions reductions. Our commitment to Planet Mark also supports the work of the Eden Project – an educational charity building connections with each other and the natural world, exploring how we can work together towards a better future. We're also looking at how we manage our money, including our investment policy, banking and pension arrangements, to ensure our climate action commitment is factored into our decision-making processes.
This is just a start to our climate action commitment. We want to ensure empowered communities are at the heart of a just transition. Ultimately, creating a thriving ecosystem of community climate action will require radical interdependence with national and local government, other support organisations and communities themselves.
Get in touch if you want to work with us towards this goal.