It's a pleasure to build a business in a different way. I get excited about businesses who trade in a way that is radical and has that triple impact – social, economic, environmental

– Jonathan Atkinson Co-founder, George Street Community Bookshop
Jonathan Atkinson is co-founder of the George Street Community Bookshop in Glossop, Derbyshire, and Carbon Co-op, a community energy enterprise based in Greater Manchester. He has been on the Power to Change Community Business Panel since July 2019.
What gets you up in the morning? What motivates you?
It sounds a bit cheesy but I'm motivated by the impetus to change things for the better. I'm really interested in the concept of mutual aid, how people can help each other. Community business is a way to empower people and communities. Charities ask people for help and donations, whereas community businesses are all about self-help.
I'm also really interested in climate change. I grew up in Middlesborough which was very industrial. So I've always wanted to make a difference and preserve nature through collective action.
How did you get involved in community business?
I did a degree in Environmental Science but soon realised that the perceived role for researchers is to document the destruction of the Earth but not do anything about it. That was really frustrating, so I looked around for a more active role. I saw an ad in The Big Issue magazine for a job at a worker co-op called Ethical Consumer Magazine. It's sort of like Which? but for ethical companies. It was amazing! I learnt all about community, marketing, business and worked there for five years. Then I co-founded an art and design collective which was more about graphics design and websites. After that I joined the Carbon Coop which brought me closer to my goal of helping reduce the impact on the environment.
More recently, I got involved in the George Street Community Bookshop in Glossop where I live. The existing bookshop was closing down so the whole community rallied round to save it.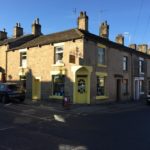 What impact has it had on your life?
I've met so many amazing people! People from such different backgrounds, with different life stories and perspective. Being involved in community businesses has allowed me to work with them and share skills. It's a pleasure to build a business in a different way. I get excited about businesses who trade in a way that is radical and has that triple impact – social, economic, environmental. I've now been working in community business for 20 years and it's great to see how it's influenced more mainstream business. Things like growing and eating organic, local, seasonal produce has become a huge thing; renewable energy; the sharing and circular economies…this is the new normal and community businesses were the pioneers of a lot of that. There's also been a huge take off in alternative ways of raising money – from crowdfunding to community shares, the sector is teaching big business that you can do good, be financially savvy and look after your community.
Community businesses are led by local people. How have you dealt with differing opinions and relenting control?
Some people try to control community business and exclude awkward voices. Usually when people have something to say, there's good reason for saying it. And rather than excluding them, healthy community businesses welcome them and involve them in their governance. It's great to have a huge amount of people involved who have a shared purpose and engaged community members who care about your business.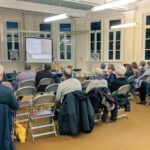 What has been your proudest moment?
My proudest moment was when we raised £50,000 in community shares to buy the Glossop bookshop. It only took nine months from forming as a Community Benefit Society to raising the money. We got some help from Power to Change's Community Shares Booster programme which match funded what local people put in. Raising the shares involved a lot of people who were new to community business and was a great way to bring people from business and community backgrounds together. It also helped us discover new talent in the town – everyone has different aptitudes and abilities that make our community stronger.
Describe your community business in three words:
Fun. Radical. Ambitious!
Do you have a tip for someone wanting to start a community business?
I have three:
First, take a do-it-yourself approach. Don't wait around for other people to fix things. Get out there and take action. Second, test and pilot things at small scale. Thirdly, don't worry too much about a business plan at first, test your idea and get real world experience. Of course, you need to have a strong business model but finding out if it's a good idea first is invaluable.
Find out more about George Street Community Bookshop, now open seven days a week. And feel free visit them and find out more about community shares.