The history of
International Women's Day
dates back 108 years with the first in 1909, when the Socialist Party of America celebrated 15,000 women who protested long work hours, low pay and the lack of voting rights. Today, it is dedicated to celebrating the achievements of women in the social, economic, cultural and political spheres, as well as shining a light on gender parity and women's rights.
This year's theme is #EachforEqual draws on the idea of 'collective individualism' – that every individual is part of a whole, and that an individual's actions, behaviours and mindsets can all impact on wider society.
Nat Mady founded Hackney Herbal in 2015 after working as an engineer for two years at a engineering, design and consultancy company. A longstanding Hackney resident, she joined a community garden in 2011 where she found her interest in the urban food growing movement. "Community gardens offer something to everyone," she said. "They bring people together from different walks of life and I met people that I wouldn't have met just living with my mates in Hackney. I saw how valuable those spaces were for people and for nature and for getting some respite in the city."
From there, Nat became interested specifically in growing herbs and through some informal workshops found that focusing on herbs and their properties captured the imagination of local people. "There would be people who would say: 'Oh, back home we have this thing and it's called this, but I don't know what its English name is, and we use it for this,' – and people got really excited celebrating the heritage of their plants. We got lots of interest from people wanting to learn what they could do with herbs and what they could use them for things beyond just putting some sage and rosemary on your potatoes or making some mint tea."
Hackney Herbal partnered with The Centre for Better Health, a mental health charity which also has a social enterprise. Together, they piloted a six-week herbal craft course which focused on growing herbs and making simple remedies that attendees could repeat at home.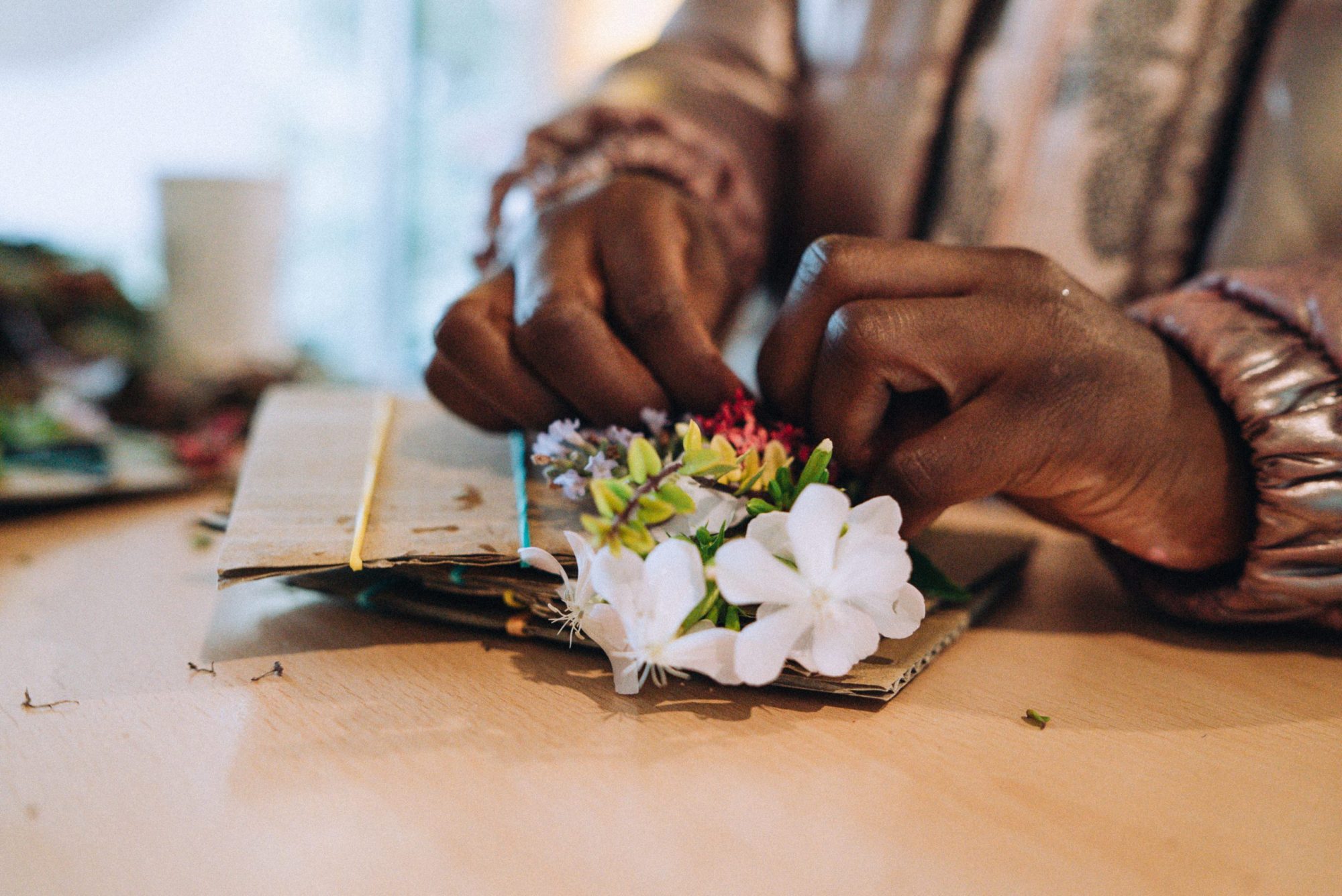 Ticketed workshops act as the perfect gift for those looking to get back to nature and invest in 'offline' experiences, and funds are put back into the community work Hackney Herbal does. The workshops start from £12 for herbal walks at Hackney Marshes, up to £35/£40 for more in-depth masterclasses on how to use herbs to make infused oils, lip balms, tea, and relaxation sprays.
"People are willing to spend money on their health and wellbeing and value it, but we've always been really conscious that it shouldn't come at a massive price. You shouldn't have to spend a lot of money to access that. Our community focus is Hackney, where we try and make as much of what we do accessible to other people through our free courses, and through the year we have some one-off public events where we do free workshops and we have monthly get togethers for anyone who's come to our community courses."
Nat reflected on how attitudes with working with herbs has changed, particularly for women. "I'm doing a talk on herbs in the city in a few weeks and we were having the same kind of discussion around women as herbalists. It's interesting because from an on-the-ground point of view, women who were herbalists in the past were demonised and called witches, at a more community level I'm sure there are way more women involved – whether its running community gardens or the herb work that I do."
Nat said that making the jump from the private sector into community business was the right move for her, as it allowed her more creative freedom over her work and the impact it makes. "You have much more control over what you're doing and your work and maybe from that point of 'power' that you end up in, you're able to challenge some of those things that don't exist in a more corporate workplace. I think you can challenge the idea that a job is simply something we all have to do to make money. And that running a business means you have to be ruthless to be successful."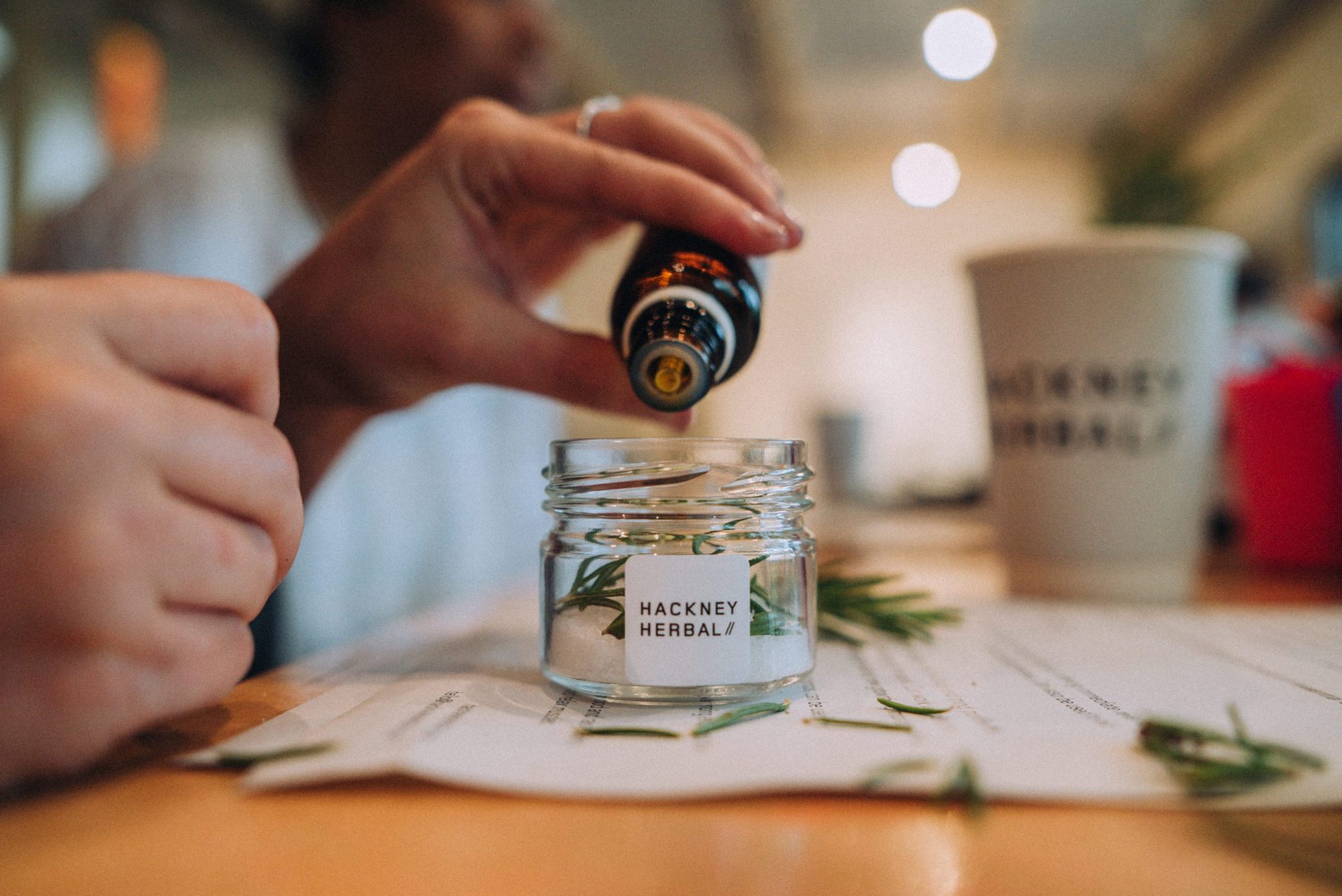 "Community businesses show that there is an alternative," Nat said. "We can be nice to each other, collaborating instead of competing and we can work in a different way and not feel like a less successful business because we're growing slowly – maybe we won't grow at all – but that doesn't really matter. We don't put ourselves up to the same metric of success that a big corporate would have."
Nat's previous career as an engineer was really born of a love of the environment. Nat admits being a bit of a "green warrior" as a teenager, but she soon realised that she wanted her impact to be greater than just what she was doing individually. "I didn't really want to be someone who made other people feel bad. Through the gardening and a lot of the creative stuff we do, my initial idea was that if we can do creative things with plants and nature and give people an opportunity to develop their own values for them, then hopefully they'll have more of their own emphasis or eagerness to want to protect the environment, instead of just telling people what to do."
"Within our little team, I think everyone who is involved shares this idea around caring for the environment and allowing people to benefit from it. I think everyone has their own story of how nature and being outside and plants has helped them, and I think what we're trying to do is allow more people to experience that. And hopefully when they do, they can create their own belief system around it."
According to Power to Change's 2018 grantee survey, 55% of community business leaders identify as female. Discussing why there seems to be more women leading community business, Nat said: "I don't know if it's something that goes back to women traditionally being the caregivers in the family or whether it's something more around just trying to break away from conventional businesses where it still does seem so much harder for women to get into a high power roles. Things have obviously gotten a lot better, but if you've got a family and you're prioritising different things and you're trying to elbow your way to the top and there is still a lot of stigma – gender equality isn't there yet. Maybe more women are getting frustrated with that and just want to get on with stuff and be able to work in a more flexible way."
Coincidentally, Hackney Herbal's registered office is a light and airy studio space in Celia Fiennes House – named after the traveler and diarist who explored England in the late 1600s and early 1700s on horseback in a time when travelling was difficult – particularly for a woman. It seems that pioneering women have a particular history in Hackney.
To find out more about Hackney Herbal's courses visit www.hackneyherbal.com