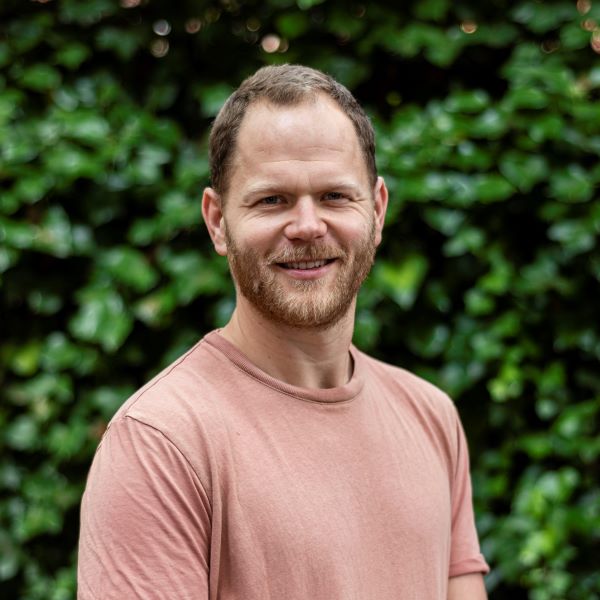 Will Walker
Climate Action Manager
Today five community businesses across the country have launched a groundbreaking community energy collective, 'Community Energy Together'. They are seeking to raise £2.5 million through community share fundraisings to take ownership of seven solar farms that generate energy to power the equivalent of around 12,500 rural homes per year. This will grow the community owned energy sector by one fifth, feed a c.£20 million community benefit fund, and ultimately help to create better places, for people and planet, through community business.
Power to Change's part in this story started six years ago with one of the largest ever mission-aligned social investments by a UK charitable trust into the £50 million Community Owned Renewable Energy (CORE). Our investment of £8.5 million alongside Big Society Capital, enabled CORE and the fund originators and managers, Finance Earth, to build a portfolio of operational, ground-mounted solar farms in England. These assets were then optimised, involving leveraging the economies of scale of the portfolio to secure a landmark £31 million institutional finance deal, negotiating better contracts for things like insurance and power purchase agreements, and ultimately significantly increasing the surplus profits that are being generated by the solar farms.
Through it all, Power to Change's unshakeable focus has been on providing support to the community businesses next to the solar farms, so that they are now well equipped to buy out CORE's equity position enabling the transfer into full community ownership.
Why? We know from our own evidence that when assets and services are owned by the people they serve, they offer better value for the public, keep resources and jobs local, create community wealth and build economically resilient places. For example, 56p of every £1 spent by a community-owned asset stays in the local economy. (Compared to just 40p for large, private sector firms. Our Assets, Our Future, Archer et. al, 2019)].
Moreover, our forthcoming research with IPPR North and Locality champions the idea that community work is climate work. Community business approaches are part of the answer and by focusing on the needs of communities in the transition and delivering solutions that benefit people and place, they can help build public and political support for climate action.
This is why alongside our investment into CORE, we created the Next Generation community energy programme with our partners the Centre for Sustainable Energy. Through Next Generation we have provided over £1 million in grants to support the community businesses in England that are part of Community Energy Together. The alignment of Next Generation grants and support has helped to establish and develop the community businesses in their own right, with a long-term business plan for the solar farms and other community assets and services under development. The aim was for the solar farms to provide an anchor asset that would go on to create financially sustainable and thriving community businesses that could grow and expand the services they deliver for their local communities.
Indeed, we've already seen exciting green shoots growing out of Next Generation support including Keert, an e-cargo bike local delivery service that was initially piloted by Wight Community Energy, and YCET, a community-based electric ferry service that spun out of Yealm Community Energy. Next Generation also played a part in the formation of Community Energy Together members, Shropshire & Telford Community Energy and Kent Community Energy. These groups have already had a significant impact in their community, supporting vital services through covid and other local challenges, and ensuring the effective distribution of approximately £400,000 of community benefit funding from CORE to where it's needed most. You can find out more about this impact in this example here: 'How a grant from Kent Community Energy helped Emmaus Dover support formerly homeless people'.
We're proud that, once fully transferred into community ownership, these solar farms will have increased the capacity of community owned solar in England and Wales by one fifth. But Power to Change's Next Generation programme has been advancing community energy sector development and growth in other ways too. This includes approximately £1 million of additional grants supporting trials of alternative business models for community energy. Several models are now identified as near viable, generating considerable learnings for community businesses and wider stakeholders.
Our funding helped to establish Bright Renewables – the largest asset management company in the community energy sector with 83MW of renewables under management. We're focused on supporting those most in need in the climate transition, which is why we backed Ambition Lawrence Weston to develop and build the largest, and community-owned, onshore wind turbine in the country. We're also supporting Community Energy England to help them upscale community energy fuel poverty delivery in response to cost of living and energy crises, an issue we're also focused on through our Resilient Communities Fund.
We'd like to pay particular credit to all the community energy businesses we have worked with. It goes without saying that none of this would have been possible without the highly committed and passionate individuals involved. There have been significant challenges along the way, not least delays and complexities caused by Covid and the negative impact the pandemic had on forward power prices. Yet throughout it all, these community businesses have remained steadfast, engaged and focused on the long-term benefit to their own communities. With the launch of Community Energy Together and a projected £20 million community benefit fund, we hope this commitment will now be rewarded.
Community work is climate work. Community businesses are part of the solution to making better places to live and work, whilst accelerating responses to the climate emergency and zero carbon transition. We invested in CORE and provided support to the community business to ensure they are well equipped to own and develop the solar farms into successful zero carbon assets that will deliver for local people and nature for many years to come. What's next? We want to use our learning to leverage greater investment in community businesses and for government to build that support into their strategic plans, enabling them to see communities, and community business, as part of the answer to levelling up, building better places and the zero carbon transition.
WARNING: Capital at risk
Image: Yealm community energy. One of the five community businesses within the community energy together 'CET' umbrella.