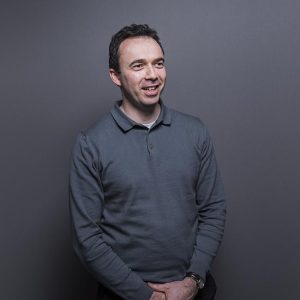 Tom Archer
Research Fellow at the Centre for Regional Economic and Social Research
As economist John Maynard Keynes pondered solutions to the great challenges of the 1930s, he wrote 'the difficulty lies not in the new ideas but in escaping from the old ones'. This sentiment has such resonance for our time as we grapple with the failures of markets and governments, nowhere more so than in our fractured housing system. Creating the affordable homes we need has proven an intractable problem for decades, and breaking out of the established models for this is part of the problem.
For three years now, colleagues and I have been evaluating one of Power to Change's grant programmes aimed at this very issue: the Homes in Community Hands initiative. This has supported the growth of community-led housing in England, focusing its funding in five specific sub-regions. Community-led housing groups tackle local housing issues and other related problems. They do this by owning, managing or stewarding property, supporting community participation in decision making, and securing benefits for the community through this work.
The Homes in Community Hands programme provided £4.7m in grants between 2018-2021, with a proportion helping to develop five 'enabler hubs'. These enablers were set up to nurture community-led housing groups and projects in their areas, providing technical support and expertise to groups, whilst also trying to change local conditions to make them conducive to these housing models, building local partnerships and affecting changes in policy and funding.
Evaluating the enabler hubs funded through the programme has revealed some key lessons, and we believe these can help improve decision-making in hubs across the country. Hubs face a range of dilemmas that affect their financial sustainability and the effectiveness of their services and broader work. They are having to engage in key decisions about prioritisation of support, challenges in geographic expansion, diversification of income streams, relationship building and influencing of local authorities, as well as fostering relationships with housing associations and other developers.
Despite these significant challenges, we know that the funded enabler hubs played a critical role in the development of community-led housing in their areas. The homes planned among groups supported by the enabler hubs has reached nearly 2,300 – a big increase in just a few short years. Hubs have played a central role in advising these groups, but also building the relationships and policy platforms that support them.
But as the Homes in Community Hands programme ends, alongside the closure of other grant programmes that have supported enabler hubs, this is a critical point for reflection. We hope our Learning Briefs help local and national policymakers, as well as funders, understand the value of enabler hubs and the dilemmas they face, as well as helping hubs themselves face the future as best prepared as possible.
Learn more
Read our learning briefs on how to enable community-led housing.