How do we get more of this kind of community business activity to benefit our towns and cities? There are four ingredients for success.
As the news from the high street retailers continues to get worse, another trend points the way forward for our town centres: our growing desire to congregate in real places. To keep our town centres vibrant and thriving, we need to broaden our view beyond retail and reimagine them as hubs for our communities where retail, public services, work spaces, housing, leisure and culture all come together.
Last week, Power to Change convened a number of community businesses in Liverpool, building on a similar conversation in Plymouth, to consider the role that community business could play in reimaging high streets in the city. We chose Liverpool because of the strength and entrepreneurialism of its community business networks.  What became clear is that community business offers a better way of doing business for the city, one that keeps money local, provides quality jobs and starts to narrow inequalities.
Community businesses, like other independent businesses that are rooted in place, make money stick locally. The community-run bakery, Homebaked in Anfield turns over £250,000 a year. Of that, £100,000 is spent on wages for local people and the remaining £150,000 is spent with other local businesses. Make Liverpool, which runs creative and maker spaces in the city, reports pretty similar figures. Every penny spent in or by a community business in Liverpool is working for the city. It is not leaking out through wages spent elsewhere, profits distributed beyond the city or suppliers who don't operate locally. The same is broadly true of community businesses everywhere. Invest to make community businesses flourish and the vast bulk of the investment is benefiting your town or city.
On top of this, community ventures have a strong track record of increasing the value of the area they're in. Take Baltic CIC as an example. It runs a vast hub for creative and digital businesses, setting up in the Baltic Triangle area of the city in the early 2000s that was largely derelict and empty of residents Its success in drawing in businesses and subsequently consumers has increased land and property values in the Baltic Triangle six fold. A similar story in Toxteth where the community land trust, Granby 4 Streets, has pushed up values locally at least three-fold through community-driven activities such as a monthly street market, refurbishing empty homes and producing unique ceramics at Granby workshop.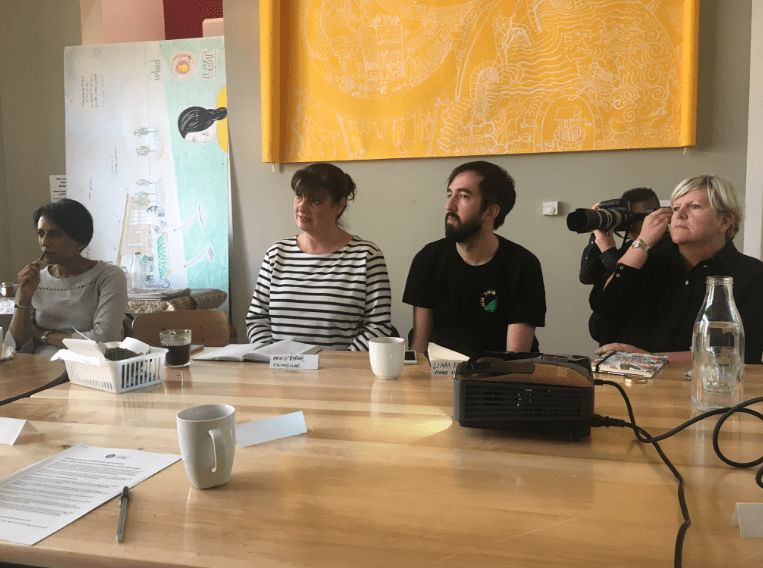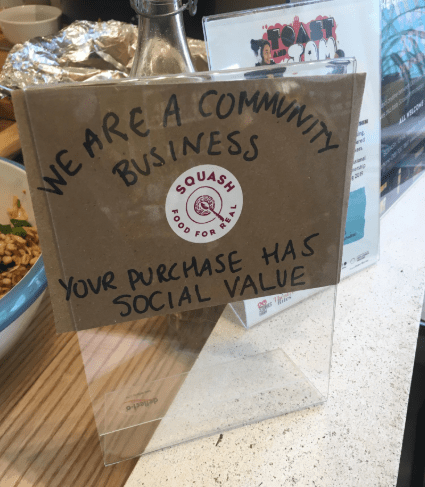 How do we get more of this kind of community business activity to benefit our towns and cities? There are four ingredients for success.
First, we need to move away from community consultation to action. Community efforts rarely spring from consultations about master plans or other government-led processes. What they need most is space. Open up space for community entrepreneurs to try out new things. Not everything will succeed but much of it will and making use of disused space stops the cycle of decline.
Second, community businesses thrive on collaboration. Kitty's Laundrette in Anfield which is due to open in January, is a case in point. Many leaders from more established community businesses in the city have nurtured Kitty's along, sitting on the board, offering advice and sharing their experience expertise. But many business start up programmes are competitive, whether for grants or business support. Far more would be achieved by creating peer networks and supporting collaboration.
Third, start ups need progression routes, from a market stall on Granby market to a pop up shop and finally permanent premises. Meanwhile use is a useful stepping stone but it leaves community businesses vulnerable to being moved on. Councils should follow in the footsteps of Powys County Council in Wales which has supported business start up units in Crickhowell, winner of the 2018 Great British High Street award.
Finally, a thriving community business sector needs a supportive local authority. But the model of support needs to shift from control to enabling. This means taking risk and creating opportunities such as opening up empty buildings but not mandating what happens or trying to dictate the outcomes. This is a challenging but an essential shift.
Many councils are still operating on the basis of one model of economic development rooted in inward investment. But is this the right model if what is drawn in are low skilled, low paid, insecure jobs and much of the money that is made leaves the city? There is a different model of 'grow your own' through local independent and community businesses. We need a better balance between these two models for our towns and cities to thrive. Liverpool city region could lead the way nationally in harnessing the rich potential of community business in the region to deliver an alternative approach to local economic development.