To make the community business sector more resilient and grow, we are developing community business leaders and giving them opportunities to connect and share their story with the public. If you are a community business leader, you may be interested in joining our Community Business Network on Facebook, or a peer network.
Developing community business leaders
During a two year programme commissioned by Power to Change, the RSA, in association with Real Ideas Organisation (RIO) and the Sheffield University Management School, nearly 60 community business leaders have developed their management and leadership skills to benefit the community business and the wider sector. Find out more on the RSA website.
Here are the community business leaders who have graduated from the programme: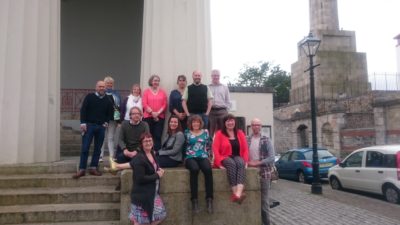 South West Community Business leaders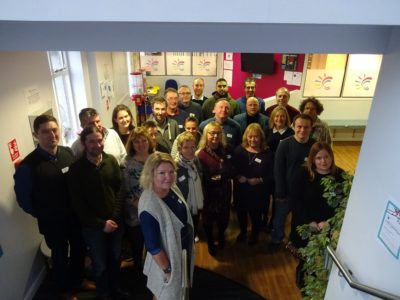 South cohort:
Alex Totney, Black Country Radio
Cam Jarvis, Company Drinks
Charlotte Steele, Sutton Community Farm
Clare Owens and Rebecca Vipond Squash Nutrition
Eliane McGinty, Phoenix Cultural Centre
Iain Chambers, The Bevendean community pub
Karen Patridge, Echo (Economy of hours)
Lillian Gerber, PinPoint Inc, East London
Matt Salvage, SoCo Music Project
Moussa Amine Sylla, Selby Trust
Paul Flaherty, Brixton Green
Poppy Mosbacher, Build Brighton
Sally Long, Friends of Cricklewood Library
Susheel Rao, FoodSmiles, St Albans
Tom Druitt, The Big Lemon
Will Cottrell, Brighton Energy Coop