A NEW FUND TO DEVELOP YOUR IDEAS AND LEARN NEW SKILLS.
Are you part of a community business and open to exploring tech-based solutions to meet some of the challenges your community or business face? Are you interested in a community tech approach, where you can work in the open to create technology that you have control over, which meets your organisation's needs and aligns with your values? If so, the Discovery Fund is for you!
You do not need to be a tech expert. The Discovery Fund will support you to explore a challenge you've identified, and learn the processes and skills needed to think about how you could design a community tech solution. We're also offering free training on working in the open (sharing your learning so that others can benefit) and a place in our community tech community of practice.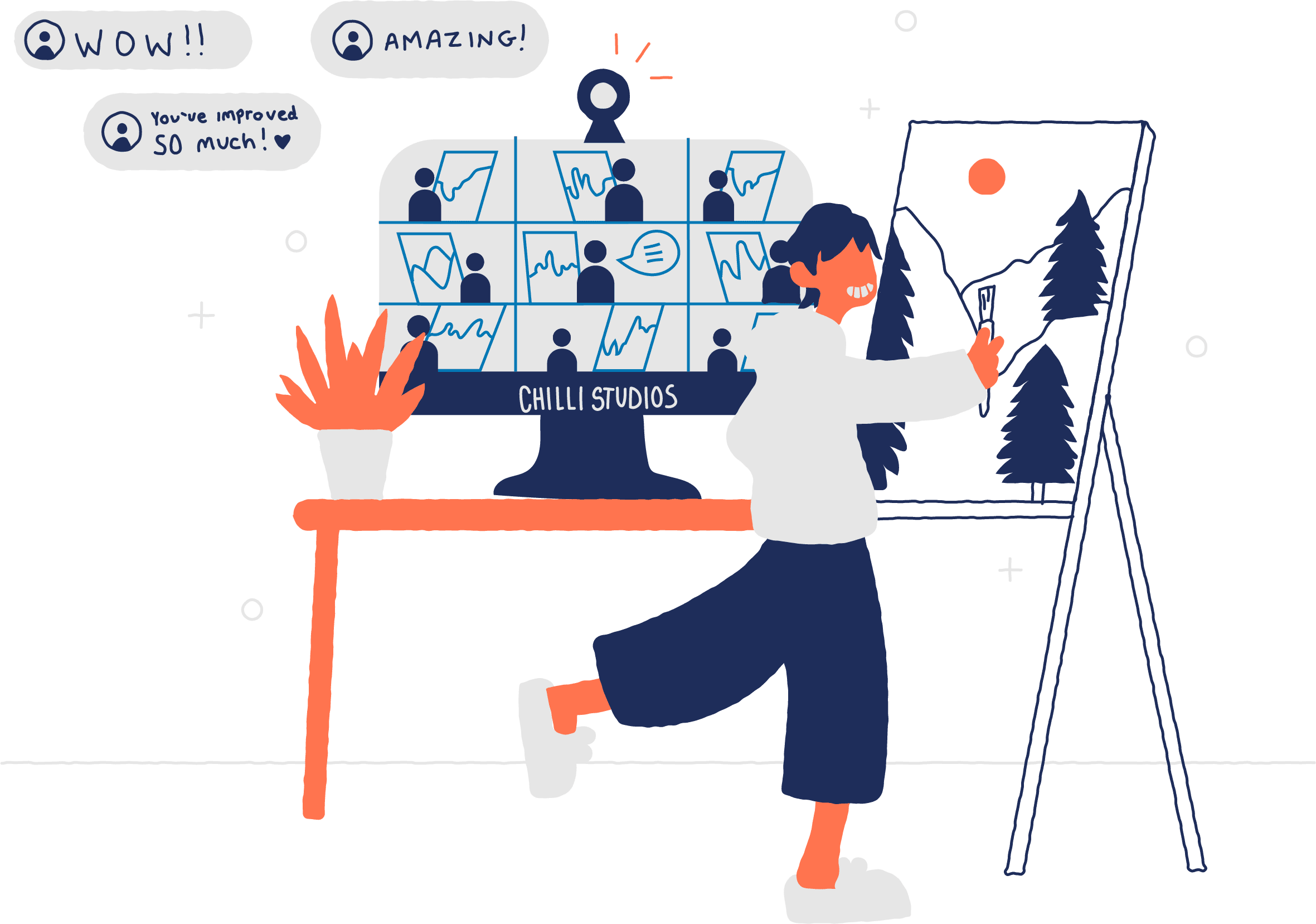 The Discovery Fund is flexible around your needs, and offers:
£10,000 to explore a community tech solution to an existing business or community challenge.

£2,000 to fund open working and to engage with

the community tech

community of practice.
A free place on a structured design course – Community Explore – to help you move from challenge to solution.

A free place on Third Sector Lab's

Open Working and Reuse

course.

A network of experts and like-minded peers in a facilitated community of practice.
The Discovery Fund is now open for applications and closes at midday on 21 July 2023.
If you have any questions about the fund and would like to speak to someone about your application, please get in touch with Fergus, our digital innovation manager:




Running over six months, the Discovery Fund will provide 20 organisations with £10,000 each to undertake their own discovery work. To help them in this process, all organisations will be offered a place on CAST's digital design programme, Community Explore. Participants will be guided and fully supported through the process of working out their idea.
An additional £2,000 will be awarded to all grantees to support engagement with our community of practice and to take part in Third Sector Lab's Open Working and Reuse programme. This funding will enable you to meet peers, collaborate, and work in the open. At the end of the six months you will be offered a chance to share your learning or pitch your community tech solution at an online demo day.
We encourage applications from community businesses from all backgrounds. We are particularly keen to support community businesses who are led by a team of people from minoritised or racialised backgrounds, or whose community business seeks to support people who are experiencing marginalisation or racial inequity, recognising the barriers they have faced in accessing funding and the larger tech ecosystem.
We believe that investing in community organisations to use technology on their own terms can help keep power at a local level, create community wealth and enable us to take better care of each other.

Questions and guidance for applicants
See the questions before you begin applying and check whether your organisation is eligible.
Interested in finding out more?


Watch back our webinar where we talked through how to make a successful application.
0:15:52 Learn more about the structured design course on offer through the Discovery Fund
0:24:26 Hear from commnuity business leaders already creating and using their own tech
1:00:31 Rosie and Fergus run through the eligibility criteria and how to approach the application form
View the recording of our workshop where we uncovered the discovery process and explored what community tech could do for your community business.

Ready to apply?
Now closed for applications

Programme offer
This fund is for any community business that has an idea they want to explore about how they could use community tech to solve a challenge either the business or their community are facing. It is for feasibility and speculative work, where a community business wants time and space to scope out what they might want to do in relation to community tech.
Applicants can be experienced in making and using technology or have no experience with tech development at all. What you do need is an idea for a challenge you think could be solved by a bespoke tech application, and a commitment to exploring the solution from a community tech perspective. This means your solution will be community owned and built, it will have potential for reuse by other community organisations and you will work in the Commons to design it. We will ask you to undertake all your work in the open so that others can learn from and reproduce your discovery journey.
At the end of your 6 month grant, you will be able to talk about your discovery journey and share what you have learned with your peers. If you think your idea is ready to build, we will support you to develop a pitch to help you look for development funding.
Diversity equity and inclusion commitment
We want to work with you to tackle marginalisation and under representation
The wider tech sector broadly fails to engage a cross section that is representative of society and the community tech sector must not emulate this. We want to support groups that are typically underrepresented in the wider tech sector, and therefore are particularly interested to hear from community businesses that are tackling marginalisation and recognise that the best of this work is often led by members / groups within these marginalised communities.
Marginalised groups include, but are not limited to: racialised ethnicities, LGBTQIA+, disabled people, young (under 35) and older (more than 60) people, long-term unemployed, educationally or economically disadvantaged, people with experience of homelessness, women and girls, ex-offenders, and refugees and migrants.
Throughout the assessment process we will be monitoring the progress of applications from organisations majority-led by any of these groups. At each stage we will analyse our assessment data to look for and correct any patterns of unintended exclusion.
If you require any further information about this funding programme, or need help applying, you can contact communitytech@powertochange.org.uk
How the funding could be used
This is responsive, flexible funding which means you have control over how you spend your funding and can use it to cover any eligible costs that help you meet the fund objectives. We will ask to see evidence of what you've spent at the end of the grant, but not a detailed plan of how the money will be spent in advance.
How the discovery funding could be used (£10,000)
Research – reading, interviews, mapping, workshops etc as a way to ask questions, discover knowledge, refine ideas, scope out potential

Identifying and building partnerships to develop community tech

Spending time

consulting

with different experts

Undertaking learning journey

'

s

Prototyping, testing and experimenting

Undertaking the Community Explore design process
How the open working funding could be used (£2,000)
Documenting your work in the Commons

Paying for staff time to attend an open working course
Paying for staff time to write weeknotes or blogs
Time and travel costs to engage with the community tech community of practice
Involvement in Discovery Fund evaluation activity
Are you eligible to apply?
This programme is open to incorporated organisations in England that meet, or can demonstrate they are working towards, these community business criteria:
Locally rooted

–

your organisation

was formed to meet the needs

of your local area

and its

community

–

and this

is

at the heart of what you do

Accountable to the local community

– you consult local people about your plans and they have the power to influence your decision-making
Trading for the benefit of the local community

–

you want to increase your income from trading,

and reinvest your profits

to

benefit

your local community

Making a broad community impact

– what you do engages a wide range of different groups of people from your local area, or from within a community of shared experience
You can read more about community business and our definition here
While it is important to characterise and define 'community business' in order to draw support and funding for the sector, we recognise that this can be a barrier to smaller organisations applying, as well as those from under represented groups who are 'on their way' to becoming a community business, and those communities of shared experience who are of a place but don't define themselves in that way. If these descriptions fit your organisation please chat to us about how the eligibility criteria could work for your organisation. To discuss anything about eligibility criteria please email communitytech@powertochange.org.uk and we'd be happy to discuss further.
Your community business must be in England and incorporated. It could be one of the following:
Registered charity
Community interest company (CIC)
Charitable Incorporated Organisation (CIO)
Community benefit society
Co-operative society (if it has a not-for-profit clause and registered with the Financial Conduct Authority)
Voluntary or community organisation
Statutory body (including town, parish and community councils)
Company limited by guarantee (if it has a not-for-profit clause or is a registered charity)
Application process
The Discovery Fund opens at midday on 1 June and closes at midday on 21 July 2023. Assessment will take place between 24 July and 7 September 2023, and we will communicate all results by Tuesday 12th September.
An initial eligibility check on whether applicants meets the community business criteria (outlined in 'Are you eligible'?) will be completed by Power to Change.
The five scoring questions from each eligible application will then be assessed by pairs of external tech experts, who will not see the rest of the application.
The top highest scoring applications will be recommended for funding to a Grants Committee, which will make the final decision.
Between each stage of application process, rejected applications will be analysed to look for patterns of exclusion. Should any of our eligibility or marking criteria be shown to be disproportionately impacting a specific marginalised group, we will alter this and reassess before moving on to the next stage.
During any part of the process we may want to find out more about your discovery idea and organisation. If so, we will contact you to find out the best method to get in touch.
Our due diligence
Although the Discovery funding is flexible and we don't need to see a detailed project plan and budget, as a charitable foundation, we can only fund activity that furthers charitable purposes, which we have listed below. This does not mean that your organisation must be a charity, as we will fund a variety of legal structures. In the application we will ask you to state the option that best describes your charitable purpose from the list below:
The advancement of education, training or retraining

The advancement of health or the saving of lives

The advancement of citizenship or community development

The advancement of arts, culture, heritage or science

The advancement of environmental protection or improvement, and the promotion of sustainable development

The relief of those in need by reason of, youth, age, ill-health, disability, financial hardship or other disadvantage.

The prevention or relief of poverty

The relief on unemployment

The promotion of urban and rural regeneration

The promotion of social inclusion
Board or committee members:
You need to have at least two people on your board or committee who are unrelated. By unrelated we mean people who are not:
Related by blood to each other

Married to each other

In a civil partnership with each other

In a long-term relationship with each other

Living together at the same address.
We cannot accept applications from:
Individuals

Sole traders

Organisations focussed on making profits and sharing these profits privately – including companies limited by shares, organisations without the right asset locks, or organisations that can pay profits to directors or shareholders

Organisations based outside the UK

Applications made by one organisation on behalf of another

Schools.
More and more businesses are creating their own technology.
From adapting existing digital products to building brand new hardware and software, community businesses are making technology that local people can have control over, shape to their exact needs and make sure benefits their community.
In light of the increasing influence of tech across all aspects of society, we recognise that something needs to be done to make sure technology is genuinely in the service of community business and to ensure any benefits from it are realised at a community level.
That's why we want to work collaboratively to explore and invest in the development of community tech by community business, ensuring communities have access to and ownership of technology that meets their specific needs, respects their autonomy and ensures more value sticks to their place.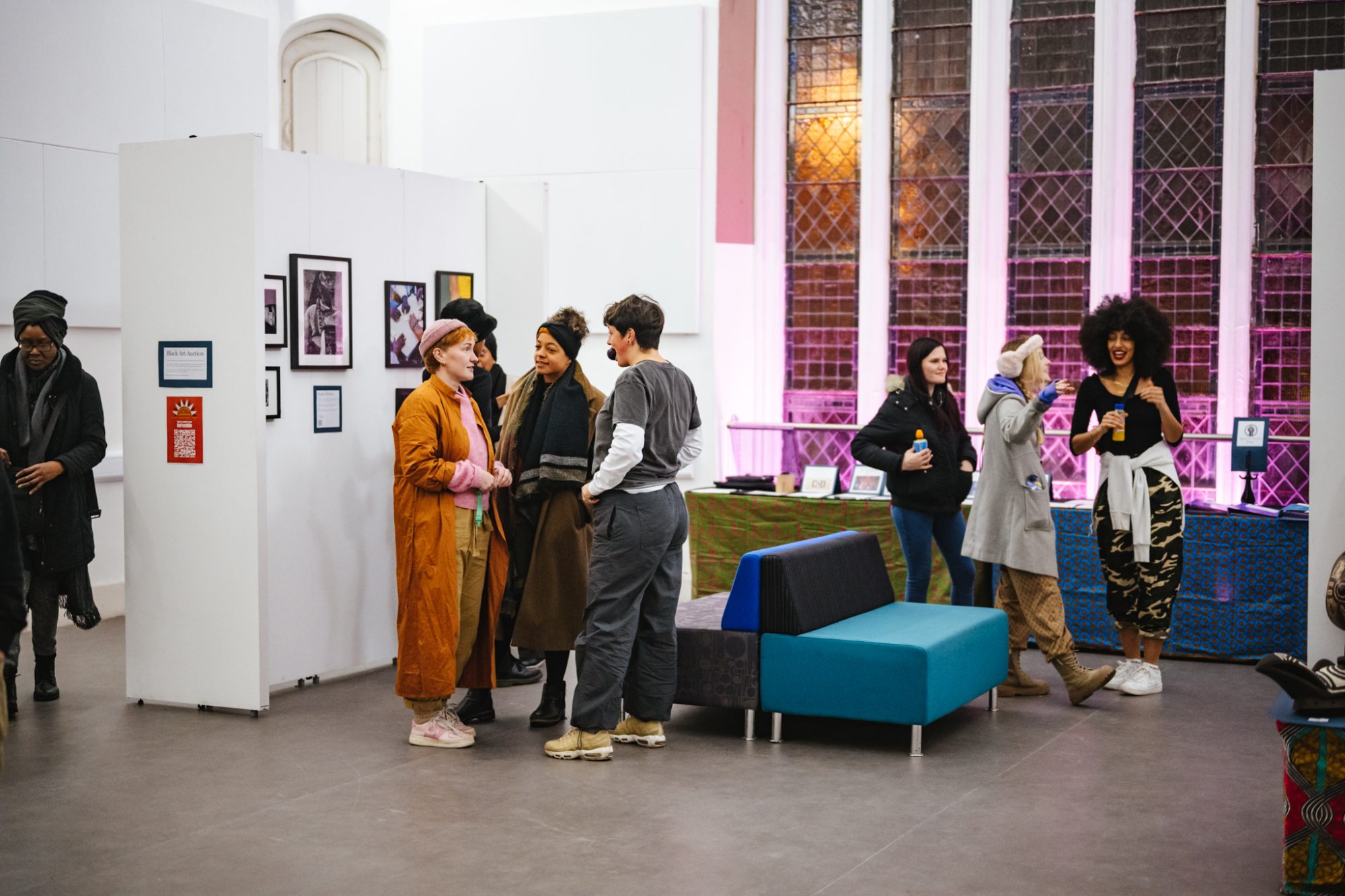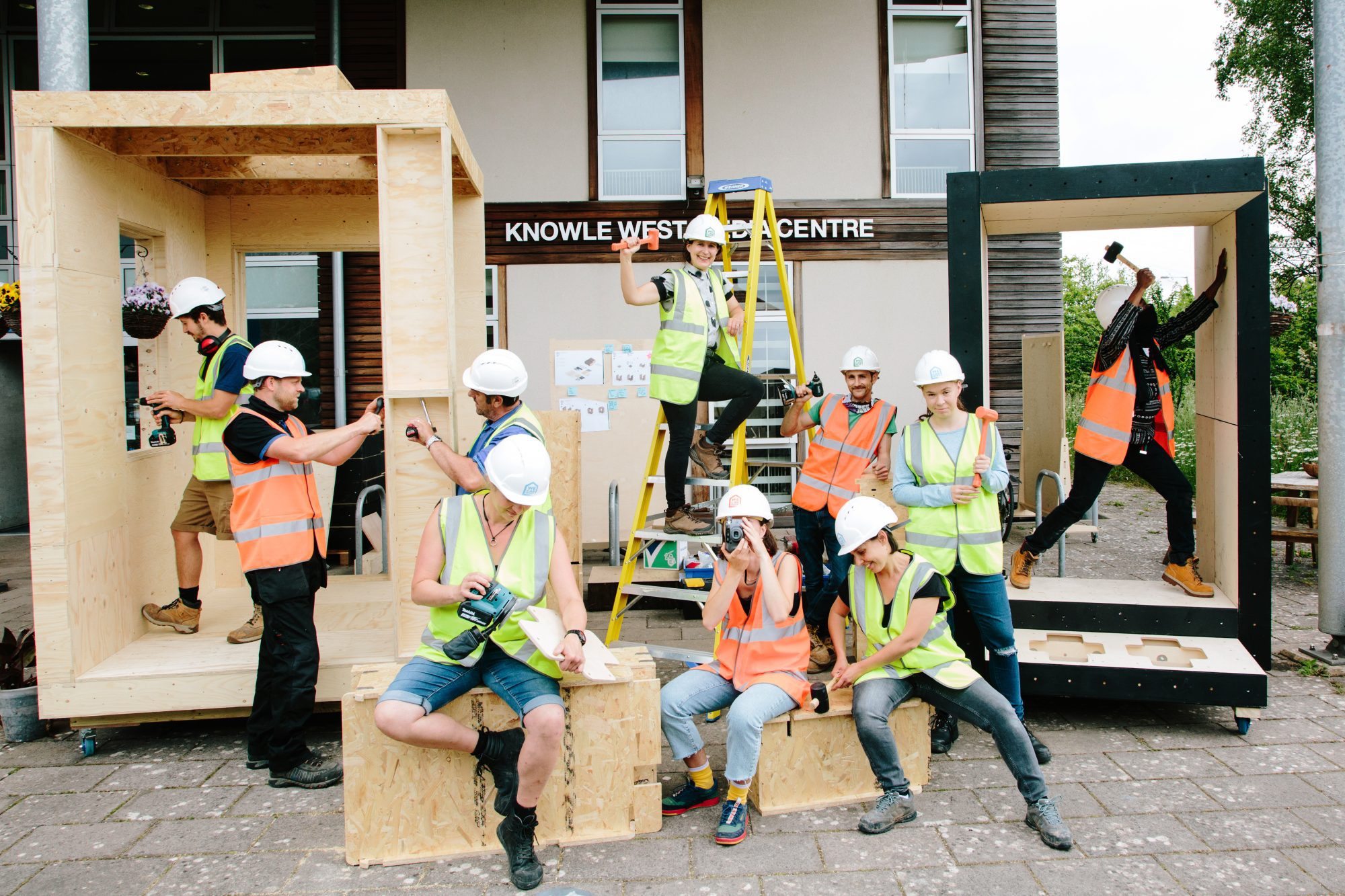 Discover communities using tech for good