Community transport, housing, pubs - external factors to success
Over the last three weeks, we've discussed findings from recent research published on what makes a community business successful in the housing, transport and pubs sectors.  Each blog has been based on the findings from research conducted by NatCen Social Research and WPI Economics, commissioned by Power to Change.
So far there has been discussion around the business related factors that led to success for community businesses, as well as the importance of people in making a community business successful. This week the focus is on the community and external environment and what part this has to play in ensuring the successful set-up and running of a community housing, transport or pub business.
Achieving community buy-in
Community businesses' relationship with their local area helps define them as entities and therefore it is not surprising that this relationship is key to their success. Community buy-in was clearly very important for all community businesses in the study, but the way in which it was important varied substantially between the sectors.
Pubs
For pubs, community buy-in is crucial across their whole lifespan, from helping with raising capital and gaining support for the acquisition of the pub, through to assisting with overcoming regulatory barriers, or increasing the demand for the services of the pub at later stages. This partially reflects the fact that, unlike either of the other sectors investigated; pubs operate as a luxury good. As such, creating a unique appeal to the pub is crucial, and ensuring that the rest of the community has a stake in its success is a key component of that.
Housing
Where community engagement is important in the housing sector, is in demonstrating demand for social housing to persuade landowners and local authorities to acquiesce in selling land (often at discounted prices), and also so that local communities do not see the proposed development as a threat to community cohesion and therefore do not object to it going ahead.
Transport
For community businesses in the transport sector, community engagement happens much more at the level of the individual user rather than the community as a whole. This means that the order of engagement with the community differs from other community businesses, in that they first locate their customers and then undertook engagement activities. It means that unlike pubs, which to some extent generate their own custom through community engagement and businesses in the housing sector where demand is all but guaranteed, transport businesses need to be much more sensitive to the nature of demand in the area where they are operating. This principle was highlighted by the difference between transport businesses operating within rural and urban contexts. Operators in rural locations reported that their primary pressure was overall demand within a community whereas the urban operator indicated that local funding changes and higher business costs were their primary challenges, reflecting the fact that higher population concentrations meant it was possible to create at least some feasible routes.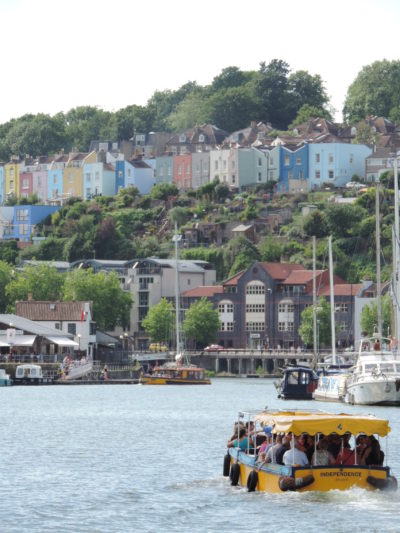 Support and buy-in from statutory bodies
A community, however, could also be seen as encompassing the organisations and statutory bodies that exist within the area. This aspect of community connection is particularly important for transport organisations on a day-to-day basis. For several services, fare income in part comes from the local authority, which subsidises some kinds of users. This can act to create a form of proxy grant income and in at least some cases makes the business and its operations viable. For community housing, buy-in from the local authority in some cases enables community businesses to purchase land at a lower than market value rate.
For community businesses across the three sectors, establishing a constructive relationship with the local authority is also vital in navigating the sometimes labyrinthine regulations, committees and statutory frameworks that touched all their operations. Engaging the local authority as a partner can be crucial, and is facilitated by the fact that community businesses are enterprises with a social purpose.