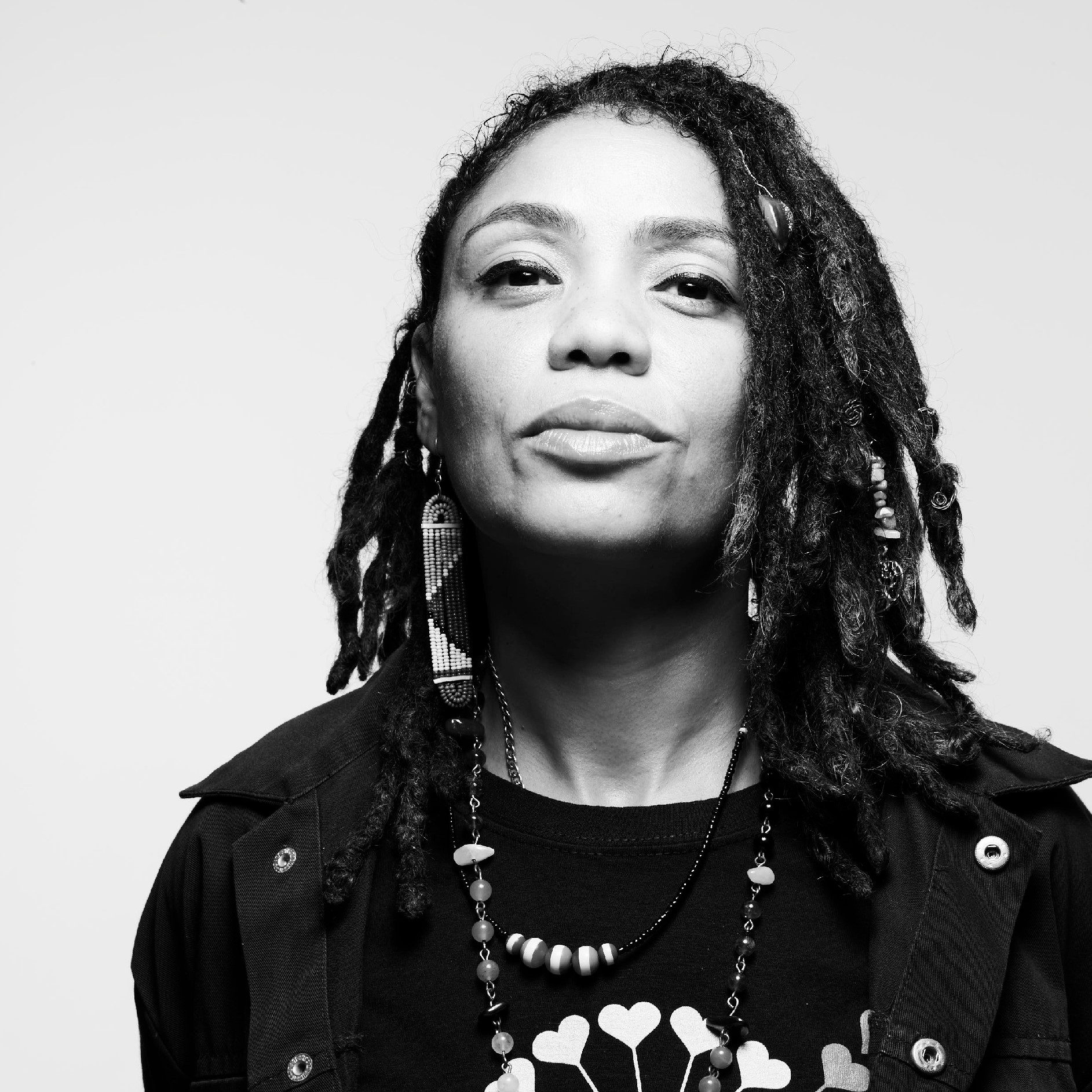 Sandra Salazar D'eca
Go Grow With Love & BlackRootz
I am Soil Sister Sandra, also known as Miss Dandelion by the children. I am the founder of Go Grow With Love, an indigenous nature led organisation, I am also the co-founder of BlackRootz, an African & Caribbean heritage-led group of farmers and food growing enthusiasts and co-founder of Friends of Harmony Gardens in Broadwater Farm Estate in Tottenham.
What is the social impact of the work you do with BlackRootz and Go Grow With Love?
I am a community horticulturist/farmer and teach practical food growing skills development and land/food sovereignty in nurseries, schools, home education groups and in the local community, to children and adults with a particular focus on women of African & Caribbean heritage.
As a farmer I share my calling in food growing, nature, non-western indigenous and natural holistic practices, with the aim of contributing to humanity in a radical way. My mission is to support the reinstallation of a balance where we live in harmony with the natural world.
My objective is to achieve land equity and reparations in order to facilitate traditional ancient skill sets to be practiced and embodied, one that has always been rooted in sustainability by promoting the use of the natural world as a way to navigate through systems that actively seek to harm people from the communities I belong to.
How are you getting local people on board with being more environmentally friendly?
I support and develop food growing projects to reconnect the community to nature. As part of my commitment I take immense pleasure in designing, facilitating horticultural programmes and workshops, encouraging people to work with the land, to grow their food using natural non-manufactured methods and to be a part of the solutions that exist outside of capitalist structures and represents a fair cultural food system for all.
I do this through the philosophy of 'sowing seeds and cultivating futures' – to empower, strengthen and bring communities together and closer to nature, to realise the symbiotic relationship with the land. As a collective of individuals we are tackling the climate crisis daily and head on, and we as inhabitants of the land act as stewards so why harm something we are responsible for?
We must return back to nature and participate in holistic lifestyles that support food, land and seed sovereignty through growing your own food, composting, planting crops that promote soil biome, planting trees to clear the air, save energy at home, care for wild life, whilst minimising the use of plastic and rubber and holding the conglomerate polluters to account.
What would you like to see at COP26 and what have you enjoyed most about being part of this Rankin campaign?
I hope to see daily solutions being implemented as part of global actions. Rankin's campaign will support this to happen. What I most love about the campaign is the clarity and simplicity of the message.
I am just a simple girl. My intention is for us to continue to move forward as we remember and honour our ancestral past and at the same time, to plant a seed for the future generations through a full holistic embodiment. So if I can do it, so can anyone.
Politicians, activists and celebrities are the voices most of us hear in the news talking about climate change. Their voices matter, but they aren't the only ones. Scratch the surface and you'll find there are unexpected sources of climate leadership coming from all corners of the UK. Find out more about the Everyday Climate Heroes, a campaign by Futerra & Rankin, proudly supported by Power to Change.