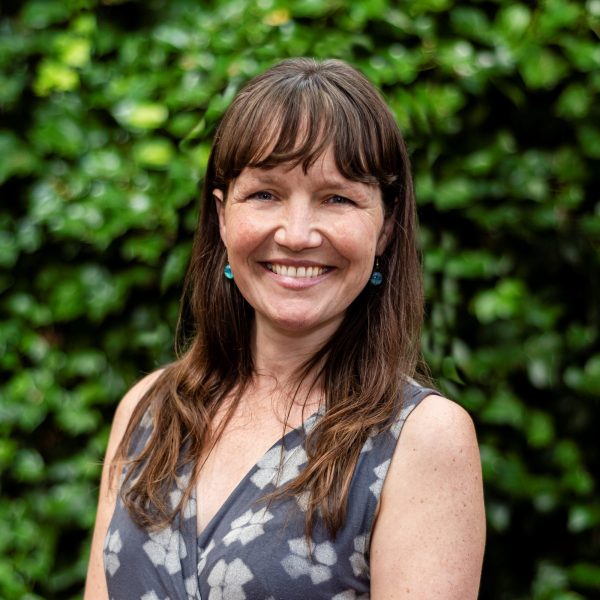 Jenny Sansom
Programme Manager (Community Improvement Districts), Power to Change
With high street vacancy rates at an all-time high, and online shopping here to stay, it's clear that the retail dominated model for town centres is struggling – and in many cases failing. Power to Change believes that community organisations are ideally placed to help create a more interesting offer to bring our high streets back to life as they provide more than just shopping – with opportunities for people to learn, to socialise, to be creative, whilst also bringing their own trade to the high street. That's why we're piloting Community Improvement Districts, a new form of high street regeneration, in seven communities across England.
About our pilots
The purpose of a Community Improvement District (CID) is to bring community organisations and local people into the strategic conversation about high street regeneration alongside businesses, local councils and those who have traditionally been involved in town centre management.
At the start of 2022, we began working with the Mayor of London to pilot England's first Community Improvement Districts in Wood Green and Kilburn. Last month, we established five more pilots across England.
We are now working with partner organisations setting up CIDS in a range of different and pioneering ways in:
Stretford in Greater Manchester
Ipswich in Suffolk,
Hendon in Sunderland
Wolverton in Milton Keynes, and
Skelmersdale in Lancashire.
We've been researching and discussing how CIDs could work in practice since 2020. These pilots provide an opportunity to test these models and better understand how Community Improvement Districts can work in practice.
There's a variety of innovative ways to foster community-led regeneration. Our seven pilots differ in their approaches, from working with existing Business Improvement Districts to creating new incentives for involving local people and community organisations in planning their high streets' future.
Working with Business Improvement Districts
One approach is to develop a CID from an existing Business Improvement District, such as our pilots at Future Wood Green and Ipswich Central. These pilots seek to understand how local people and community-led organisations can most effectively play a meaningful role within the structure of an existing BID.
Ipswich Central's (BID) approach aims to create a '15-minute city' where everything needed in modern life is available within a 15-minute walking distance. Local people will be asked for their input into a £25m scheme to regenerate eleven key areas of Ipswich. Ipswich Central proposes to achieve this through a newly created task force which will include residents, businesses, community organisations, educational institutions, local authorities, faith groups and CICs.
Future Wood Green BID in London has chosen an approach focusing on a new food growing space on a car park roof, animated with a programme of activities, training, and events. It's hoped this work will build skills, bring people, businesses and community organisations together and reanimate the Town Centre.
Community-led models for regeneration
By contrast, we have community-led proposals such as 'Hendon High Street Revolution', led by a community organisation called Back on the Map in Sunderland. Back on the Map is based on their high street in Hendon, which they aim to regenerate. Last year they consulted local people and others on how they'd like to see it develop.
Back on the Map is addressing several issues raised directly by residents. Amongst residents' concerns was the fact that there was nowhere to buy affordable children's clothing. Back on the Map responded by providing pop up shops for children's clothes and school uniforms at points through the year, especially at 'back to school times'.
Residents and the local doctor's surgery also flagged difficulties in accessing fresh produce. Back on the Map responded by starting up a 'grab a bag' scheme to regularly distribute fresh fruit and vegetables to local residents. With fresh fruit and vegetables being one of the most expensive goods in the supermarket, improving people's long-term health in a deprived area is now being addressed creatively by a community organisation in partnership with the public health and the local authority.
Back on the Map's vision is for a thriving street of the future: focused not solely on retail, but on education, enterprise start-ups, employment and apprenticeships, leisure, healthcare and other services. Back on the Map will continue to work with local people, encouraging them to get involved and explore their own ideas for improving the area. They're also working in partnership with other voluntary sector groups, Sunderland City Council, Housing Association 'Gentoo', Sunderland Business Improvement District, and Sunderland BIC.
One of our pilots is taking an approach that utilises community shares. A Community Improvement District in Skelmersdale proposes a model where local people buy shares in a town centre community benefit society, which in turn reinvests the money it raises into local businesses so that those businesses become majority community owned. This completely new model will test whether a formal financial stake in the town centre can help create sustainable regeneration through the community's buy-in.
Learning as we go
The above examples give a flavour of the variety of different approaches to creating Community Improvement Districts in town centres. We'll be evaluating and learning as we go, sharing insights from all seven pilots through the coming 12 months.
For more information contact Jenny Sansom at jenny.sansom@powertochange.org.uk.