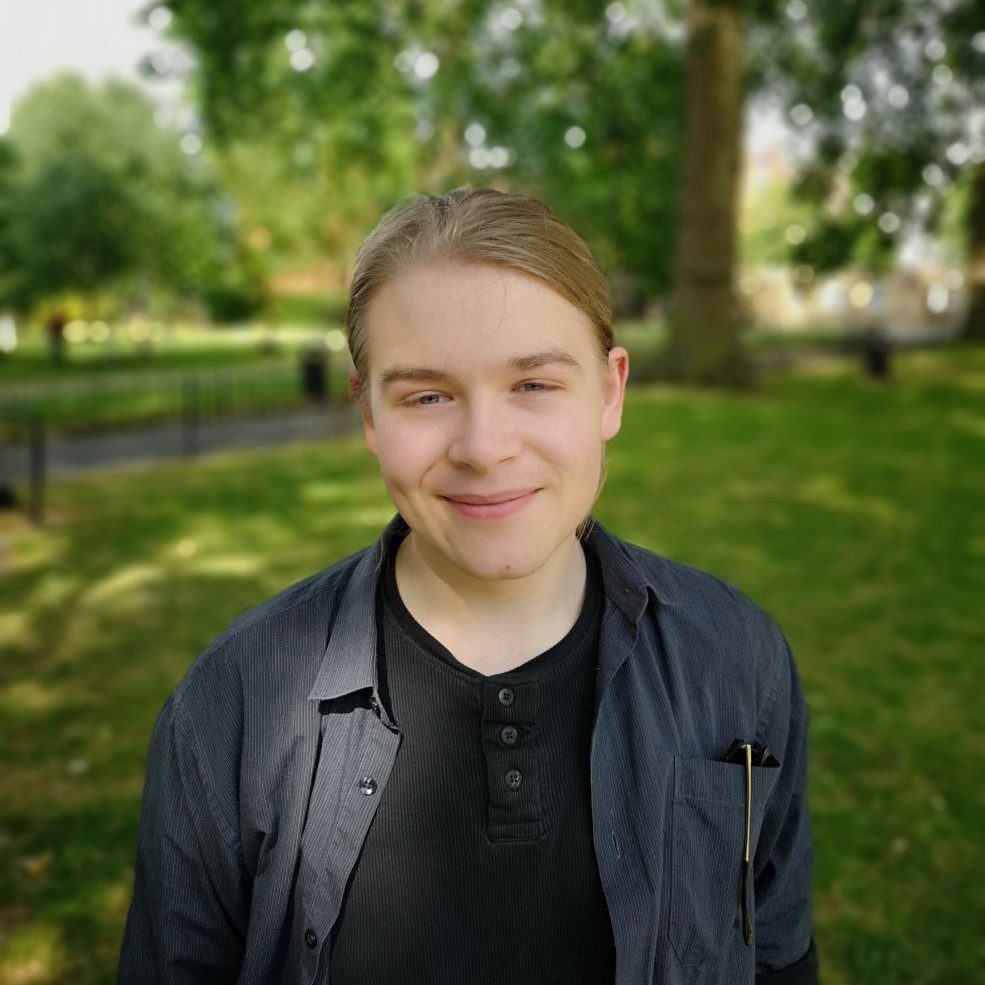 Edward Walden
Diversity, Equity and Inclusion Manager, Power to Change
One of my favourite quotes is from Buckminster Fuller on making small changes that influence larger systems.
"Something hit me very hard once, thinking about what one little man could do. Think of the Queen Elizabeth again: The whole ship goes by and then comes the rudder. And there's a tiny thing on the edge of the rudder called a trim tab. It's a miniature rudder. Just moving that little trim tab builds a low pressure that pulls the rudder around. It takes almost no effort at all. So, I said that the individual can be a trim tab. Society thinks it's going right by you, that it's left you altogether. But if you're doing dynamic things mentally, the fact is that you can just put your foot out like that and the whole ship of state is going to turn around. So I said, 'Call me Trim Tab.'
Power to Change is not the biggest of ships in the third sector space. Compared to some foundations that have existed for hundreds of years we are a small, young and niche entity. Our grantee pool is the community business sector in England only. Our grant making, research and support has been impactful for the community business sector but modest in comparison to some of the organisations we count as partners and allies in the work that we do with extremely broad reach like the National Lottery Community Fund.
The shortest summary I have for 2021 for Power to Change and our Diversity, Equity and Inclusion (DEI) work would be "It's been our trim tab year." Despite our relative youth and size we still have needed to move the trim tab first, before moving the rudder, before moving the ship as a whole.
In late 2020 we designed and delivered the first round of the Renewal Fund, with the second and third rounds extending through to March 2021. This was our first step towards equitable funding; looking at which groups experienced disproportionate disadvantage due to Covid-19 and attempting to mitigate or reduce that disproportionate disadvantage. Building on the success of Covid-19 Community-led Organisations Recovery Scheme (CCLORS) earlier in 2020, we were learning how to monitor DEI demographic data of community businesses in a meaningful way. This has been iterative in 2021 as we further develop our approaches.
In 2021 we collaborated with our colleagues at foundations across the UK as they developed the DEI Data Standard with 360Giving and the TSI Consultancy. This is a co-ordinated effort to design best-practice monitoring of demographics across organisations receiving grants. The resulting data should allow us all to gain a better understanding of the make up and nature of marginalisation the sector. The best practice language in the DEI Data Standard saw us reviewing our own language. In 2020 we used "Black, Asian and Minoritised Ethnicity" (BAME) and having listened to voices across the UK we have phased out this term because it homogenised groups, made others invisible and spoke to characteristics (Black, Asian) rather than the actual problem – minoritisation/marginalisation experienced by people.
We've also undertaken various steps relating to DEI internally, which are less glamorous but no less important:
Improving our recruitment practices to be more accessible

Recruiting new board members with community business experience to complement our existing board skillset and help lead us through our 2022-2025 strategy

Review and update our policies, particularly with a focus on making Power to Change a more inclusive place to work

Delivered general DEI training and specific anti-racism training to staff

Integrating DEI into our Key Performance Indicators (KPIs) and Objective and Key Results (OKRs) to ensure we are held to account

Outlined plans for research into DEI which will benefit our strategy.
Working towards better understanding marginalisation and the way it impacts the community businesses we support has been an evolving process. We have been having internal discussions about our own actions that have compacted or perpetuated marginalization and have been supported in this by training sessions, discussion sessions and shifting DEI into a core cross-cutting theme that permeates all our work. This has often and will continue to include input from people with lived experience, both from across the community business sector and organisations that support them. In this light, the service providers we have sought out to deliver our programmes due to their experience of the sector are becoming contributors to how we effectively deliver those programmes.
2021 particularly saw the influence of a diverse and experienced group of Link Workers in our Powering Up programme.
"She felt that I would understand her motivation… The fact that there is an African Caribbean Link Worker in place is one of the reasons why she applied to Powering Up."
Part of the DEI work in 2020 and 2021 has been to critically assess our own impact historically. As we step into 2022 we are aware as an organisation of the ways in which we have contributed, or potentially contributed, to marginalisation in the CB sector, and some of the steps we have taken and will continue to take to mitigate these.
Preferring to fund community businesses with a higher trading ratio. Recent application data has shown that community businesses led by and predominantly supporting marginalized communities tend to have lower trading ratios. In future our grant processes will help account for this and other metrics which look "objective" but in reality have disproportionate impact.

Presuming that we know what good looks like. Our programmes have historically been designed based on our understanding of what "good" looks like, from our perspective as grant-givers. We are shifting towards designing programmes based on the needs and perspectives of people we hope will apply.

Not funding core costs. Community businesses led by and supporting marginalised groups can be seen as 'niche' or 'issue based' and struggle to find core funding and instead be funded only for particular projects. This contributes to financial insecurity and difficulty scaling their business. We are exploring how we can best fund core costs across all grants.

Lacking very clear understanding of the value of representation in the way we deliver our programmes. Representation matters. We have always tried to be representative, but we're only now coming to understand how critical it is, particularly with sharing power.

2021 taught us, through feedback and staff reflection, that our geographic focus requirement on community businesses might be too rigid. For example, where a community centre supports specific postcodes, a café that supports LGBTQIA+ people may struggle to identify the "area" that those people are from, as they may be distributed across a city or wider region. Working to be more flexible and better understand the value such organisations bring to their communities will help us improve how we support such organisations.
We must be honest about the areas in which we could have been doing better if we want to move forwards and do better. Fortunately, Power to Change as an organisation is not just aware but eager to do so. What then are our aspirations for 2022?
Cross-organisational DEI data collection:

We need to implement improved collection for DEI-related data across the entire organisation. This will include the DEI data standard alongside application-based questions that help us ensure our programmes support marginalized groups. This will enable us to evaluate our performance across our DEI Key Performance Indicators (KPIs) and Objectives and Key Results (OKRs) and understand the impact we are having through our programmes.

Prototype equitable grant-giving practices:

Our "trim tab" action was starting to recognise marginalisation and mitigate it in 2020 and 2021 through our support programmes. The next step is to formally prototype equitable approaches, including the principles behind targeted universalism. At least one of our programmes will implement these practices, be evaluated, and hopefully will give us a 'blueprint' for other programmes to follow.

Improve how we design programmes and support:

The counterpart to prototyping equitable outcomes in grant-giving is designing for inclusion. We need to ensure the steps we take to decide what our programmes look like includes best practices and guidance tailored to the needs of the most marginalised groups. If we are successful at both this year, we can combine the two in late 2022 or 2023.

Further iterate on inclusive recruitment:

We have taken steps to improve our practices, but we view this as an evolving process as our understanding and capability grows. We've been grateful to be working alongside our partners, Co-operatives UK, the Plunkett Foundation and particularly Locality who have generously taken the time to share their own experiences and successes with improving how they recruit.

Implement policy updates:

We undertook policy review in 2021 with a keen eye towards best practice including guidance from ACEVO, Charity so White, the CIPD and others. This includes moving towards publishing an ethnicity pay gap and a disability pay gap alongside our gender pay gap, updating our 'Behaviours in the Workplace' policy to include that we consider culturally important forms of hairstyle and dress to be automatically acceptable and publishing some of our policies on our website to highlight how we are trying to be more inclusive.

Board diversification:

We have the opportunity to recruit more board members in 2022, and we are looking for further include people with a range of different lived experiences, particularly those within the community business sector itself.

Commissioning Research:

Marginalisation is evidenced in the unequal outcomes, in less access to funding for minoritised groups, in the experience of our colleagues and friends in the community business sector expressing frustration, sometimes that funders 'just don't get it'. We are planning to commission research into the barriers faced by community businesses of various types to help us better understand how to work towards dismantling them.

Furthering our culture of learning:

2021 saw us commence training opportunities for staff, including on marginalization, identity, the cycle of socialisation, intersectionality, inclusive communication, and anti-racism. We plan to continue to explore these topics, and others, and how they affect our behaviours as an organisation.
I was tempted to include as a final bullet point "Whatever else comes up along the way" because inevitably with DEI work, a lot of stuff comes up along the way. Power to Change is looking forward to a productive year across everything we do, not least our cross-cutting themes of DEI, climate action and digital transformation. I would be saying "Call me trim-tab", but this is less appropriate than, maybe, "Call us trim-tab". It has been everyone at Power to Change, in different ways and at different times advocating for pushing us out of our comfort zones, progressing further, faster towards making our impacts truly reaching a diverse audience in an inclusive way and having equitable impacts.