A record 16% of shops on Britain's high streets stand empty and one in every 20 vacant units across the country have been shuttered up for more than three years. New analysis reveals Britain's high streets are at breaking point as town centres feel the deepening impacts of increasing shop closures and lengthening vacancy periods according to a new report from Power to Change, which supports the growth of community business in England.
Take Back the High Street: Why now is the time for a High Street Buyout Fund examines the latest retail statistics from Local Data Company – both vacancies and persistent vacancies, where a shop has been closed for more than three years – and found that high streets are at a tipping point, even in areas with historically stable local economies. Urgent action is needed now to ensure these vital community spaces, that are central to local economies, community cohesion, civic pride, cultural identity, and local distinctiveness, can survive.
Key findings include:
So called 'Red Wall' regions are experiencing the highest high street shop vacancies across England. All have vacancy rates greater than the national average of 15.6% – ranging from 17.3% to 23.1%.
The North East is faring worst with almost a quarter (23.1%) of all high street shops standing vacant. The persistent vacancy rate, where a shop has been closed for more than three years, is also the highest in England at 7.6%, compared to the national average of 4.7%.
The wider picture is one of struggling high streets right across the country. Comparing a sample of 30 English towns with similar-sized high streets, just five had vacancy rates lower than the national average. Whilst 15 have between a fifth (20%) and a third (34.4%) of their high street shops standing empty.
In Basildon, Essex more than a quarter of the town's shops are closed. 16.2% of empty units have stood vacant for more than three years, more than three times higher than the national average of 4.7% and almost four times higher than the East of England regional average 4.3%.
Batley in West Yorkshire, in the heart of the 'Red Wall', has seen vacancies decrease over the last decade with empty shops accounting for 23.1% of its high street in 2011 to 13.2% in 2022. It also has some of the lowest persistent vacancy rates, with just 3% of empty shops having been vacant for more than three years.
In the South East, just 13.7% of shops stand vacant, below the national average of 15.6%. Whilst overall the region is faring reasonably well, many towns are seeing dramatic increase in empty shops. Since 2015, Slough in Berkshire has seen its empty shops jump from 8.1% to 21% in 2022. Persistent vacancy rates have increased by 258% since 2015.
Spanning ten years, this analysis brings into sharp focus the challenges our high streets have been facing for decades, hastened by the Covid-19 pandemic. Once the beating hearts of our local communities, growth of out-of-town retail; the rise of megastores; and more recently a seismic shift towards online shopping, has left the high street vulnerable.
The high street needs a new vision and purpose, and growing evidence shows that a community-led high street is the answer. Community-owned spaces contribute £220m to the UK economy, and 56p of every £1 they spend stays in the local economy, compared with just 40p for large private sector firms. Where there is community ownership on a high street, vacancy rates are reduced. Importantly, these spaces provide affordable, appropriate services and products for the community – they more nimbly meet shifting local demand than traditional high street occupants.
Despite the clear benefits of community ownership on the high street, community organisations and local people often face an uphill battle when trying to secure space in their town centres. Access to capital which can move at the pace of private investors is lacking. The skills necessary to navigate the commercial property market, whether renting or buying, exist in pockets but are not widespread.
Power to Change is calling for a new £350million High Street Buyout Fund that will help local communities secure property on the high street and support a transition away from the failing retail-dominated high street to new, diversified high street that puts community in the driving seat. It is specifically calling on government to invest £100million of Levelling Up Fund money to help capitalise the fund.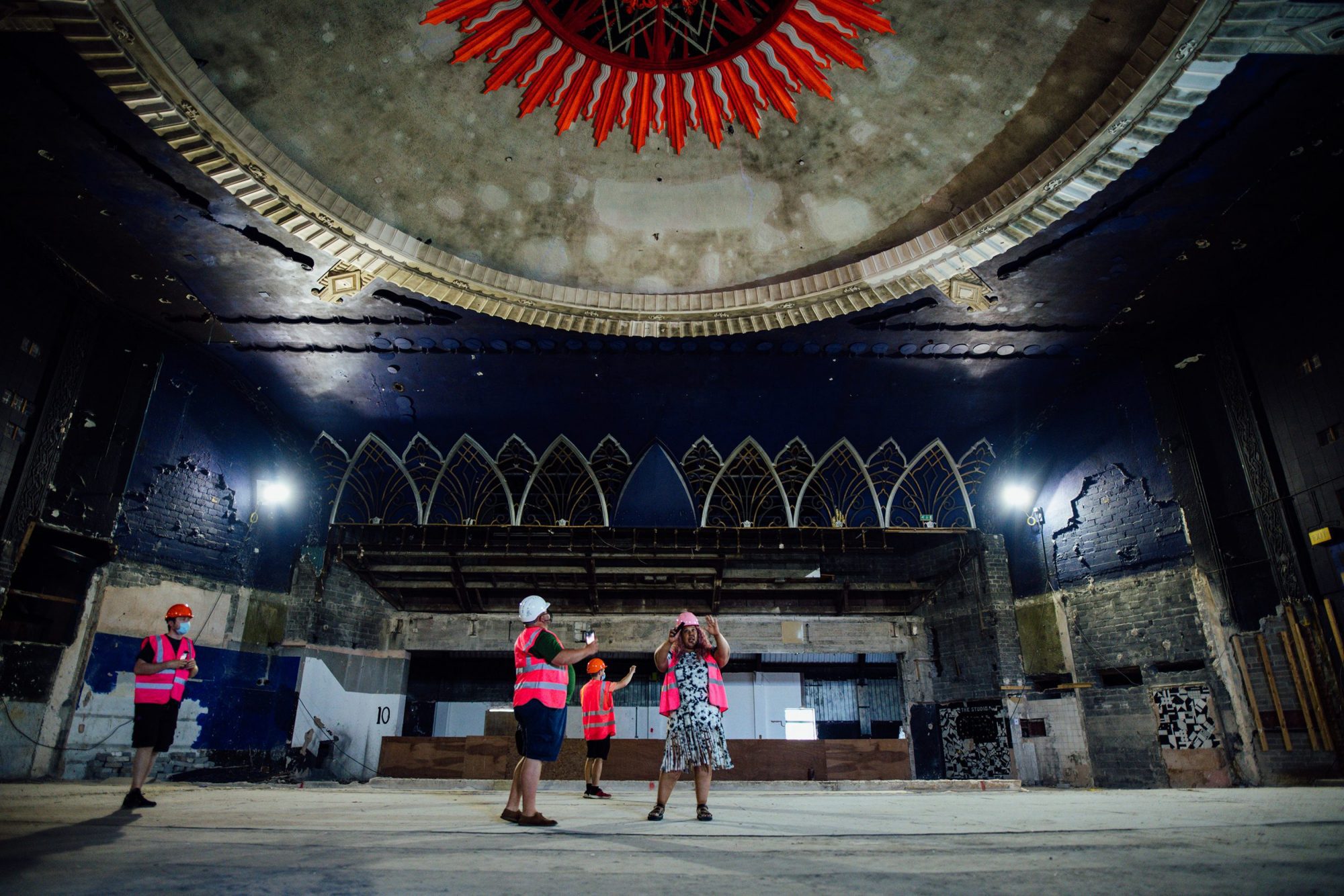 Union Street in Plymouth was a bustling party street with shops and pubs filled with locals and those visiting the port city. Over the years, this lively area fell into decline as buildings became derelict and shops ceased trading. Set up by local residents, Nudge Community Builders are determined to make their area a destination again and in just four years have bought two buildings and leased another two. These buildings provide community spaces, including a music hub, café, markets, event spaces, a shopping arcade and even a community garden, all delivering a positive long-term social and economic impact whilst raising footfall and increasing local pride.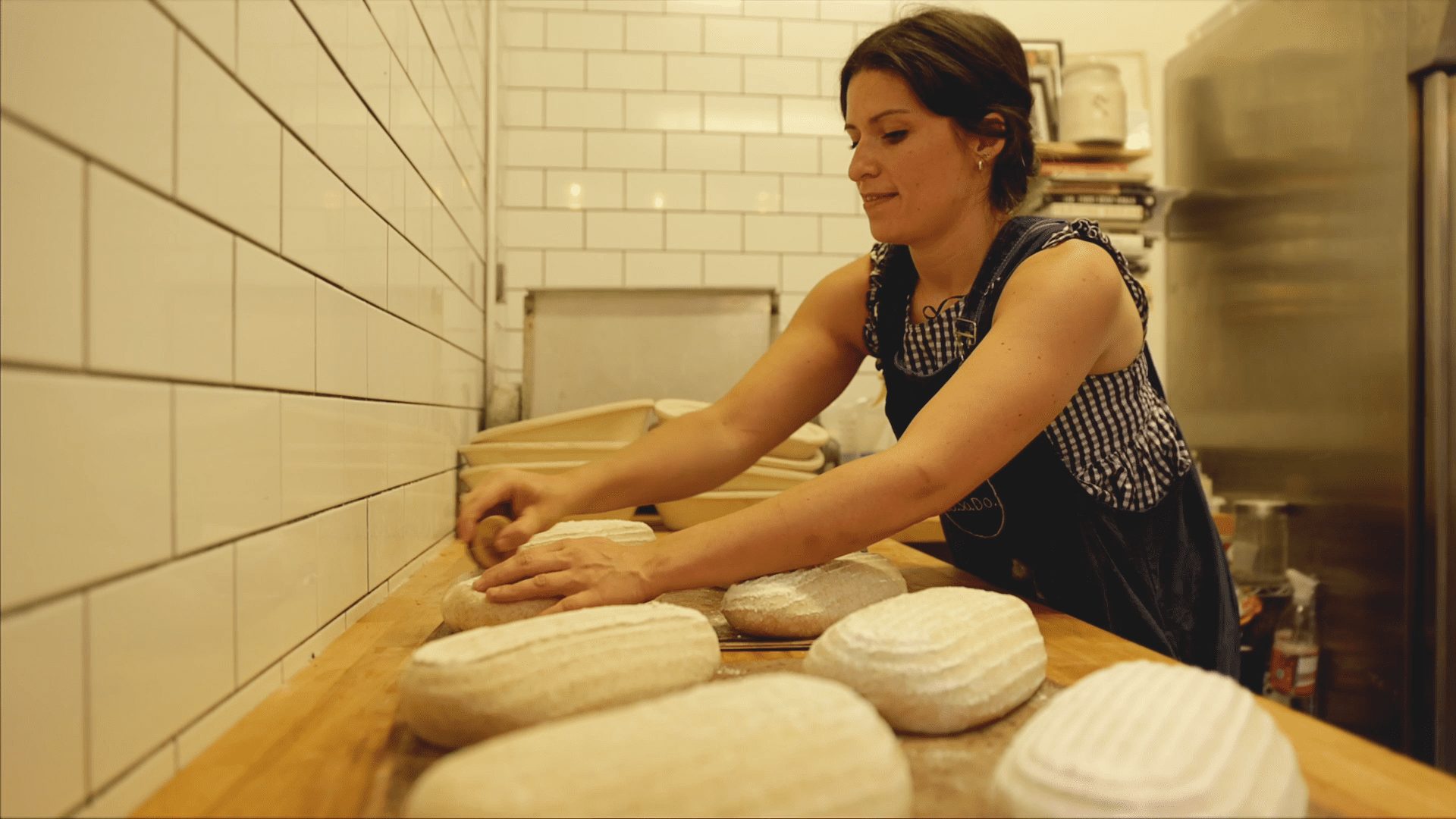 As with many towns, the supermarket arrived and changed people's shopping habits. In Radcliffe, Greater Manchester, the story is no different and the once busy council-run market hall slowly fell out of favour, leaving only five stalls. In 2018, a community benefit society formed and took over the struggling market hall, transforming it into a destination venue filled with a traditional market and food hall, alongside artisan makers, with a street food offer on Friday evenings. It has provided a major economic boost to the area, employing 18 members of staff alongside 25 volunteers including a board of 10. It pays all staff a Real Living Wage as part of its core principles and supports young people by working with local colleges and schools to offer work experience, as well as supporting young entrepreneurs with pursuing start-up businesses.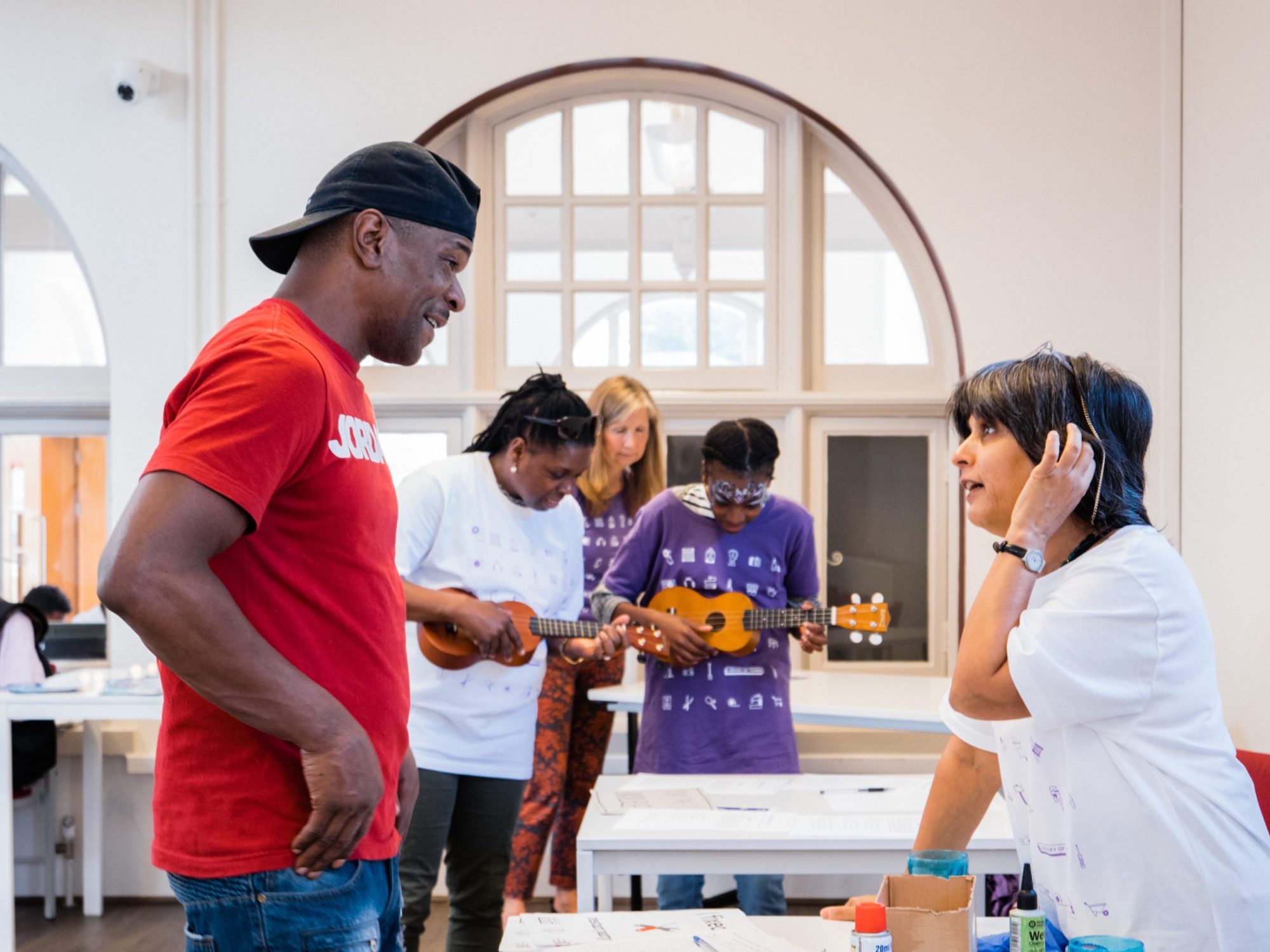 While councils are closing libraries all over the country as they struggle to be sustainable, communities are taking action to preserve and modernise their local library. In 2016, the community in Upper Norwood in South London did just that. The residents came together to form a charity and began negotiation with the local council to ensure the space remained open for the community to meet local needs including digital inclusion classes, support networks for mothers and babies as well as English for speakers of other languages (ESOL).
The library now generates income by letting out space for community use for arts, cultural events, wellbeing initiatives, health, and wellbeing activities. It is also home to Library of Things – a low-cost borrowing initiative which provides useful household items for the community to borrow and return, providing an environmentally friendly alternative to the throw away culture we live in, and allows everyone to enjoy the items without paying high costs for them.
The High Street Buyout Fund
The new £350million High Street Buyout Fund will be a transformational measure to help communities purchase assets on the high street. An agile fund it will be able to move at the pace of private capital, to help local people secure empty high street buildings and compete with private investors who may not consider the best interests of the local area and community.
It will have the potential to transform over 200 neglected high street properties across the country by leveraging in £250m of private and commercial and social investment against £100m government grant, with the option of grant repayment after 12 years or the creation of a perpetual fund – making public money go further
A £350m UK-wide fund would allow for economies of scale, be attractive to institutional investors and allow for the purchase of a diversified portfolio of properties. Roughly 10% of the grant funding would be used to deliver support for community organisations to take on the high street properties, with the ultimate aim of them taking on the ownership as well as management of the assets.
An organisation would be established to manage the finances and purchase the properties, holding on to them until local community organisations were in a position to take on ownership. The governance of this entity would involve commercial property and investment experts, as well as experts in high streets and communities. Such an organisation would be able to act in agile and responsive way, would lead to strong expert input and focus on generating the best social and financial returns and would give the best chance of mitigating and managing risk.
Mark Robinson, Property Director and Co-Founder, Ellandi and Chair, High Streets Taskforce said: "Vacant properties owned by absentee landlords are the scourge of community, holding back the transformation of our high streets. These proposals will give community groups the power and means to take back control to make change happen."
Nick Plumb, Power to Change's high streets lead, said: "The evidence is clear, community ownership on the high street is essential to their survival and a High Street Buyout Fund will break down the barriers stopping local people getting a foothold on the high street property ladder. The nation's high streets are at a perilous tipping point and if these much-loved community spaces are to survive, we need radical action now."
New YouGov polling for Power to Change revealed that local communities are worried about the future of the high street and the negative impact its decline will have on the local economy and opportunities for young people. It also reveals local people are unhappy with remote ownership on their high street and are keen to see more buildings in community ownership.
– Three quarters (74%) of people are concerned that the decline of their high street will have negative impact on the local economy, resulting in fewer job opportunities for young people
– Three quarters (77%) of people have seen an increase in the number of vacant shops and buildings on their high street.
– Rather than sitting empty, 72% of Brits think local people should have access to vacant buildings on the high street.
– Four out of five people (80%) want more profits from goods and services bought on their high street to stay in their community.
– Two thirds of Brits (69%) are worried about decline of their local high street and the impact it will have on civic pride
– Two in five (39%) people say buildings on local high streets should be owned by local people with a vested interest in the success of a local area, whilst 37 percent feel distant high street landlords and overseas investors with no connection to the place where they own high street property has a negative impact on their area
Along with a High Street Buyout Fund, Power to Change and the Take Back the High Streets campaign are calling for the introduction of Community Improvement Districts and a new Community Right to Buy for Assets of Community Value.