In the shadow of Canary Wharf lies the Lincoln area of Bow, one of the most disadvantaged areas of London. Over 65% of residents are from an ethnic minority background with the Bangladeshi community comprising around 40% of residents. Less than 50% of residents are employed and levels of overcrowding and long-term health problems/disability are high. But a group of residents are creating opportunities for local people and regenerating the area their way.
Started as a local residents' association, the Lincoln Area Regeneration Group (LARG) is now managing three community centres in the Poplar area, a park and a community cafe, as well as leading a canal regeneration project with Poplar HARCA, a local housing association. LARG, along with 15 other organisations, has adopted 3 miles of the Limehouse Cut, the oldest canal in London, close to the Poplar Union community hub which they manage. Their aim is to create better access to the canalside for local residents and create a new village green encompassing the community hub, the park and the canal. Power to Change awarded them a £240,391 grant so LARG can build a pontoon with ten moorings. The income generated from each mooring will help fund LARG's activities. Canal tenants will also give in kind support to the local community and help improve the sometimes unsafe towpath with their constant presence. With a safer, more accessible canal, LARG will create a dynamic waterfront will deliver volunteering, water sport and educational activities.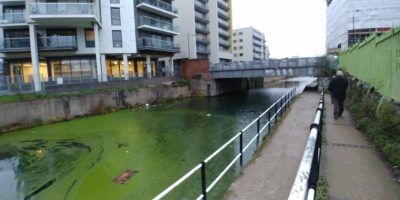 How did they do it?
Despite being one of London's most deprived wards, the Lincoln area has a vibrant, caring community with a strong culture of volunteering. Local people have been actively leading the social regeneration of the area for many years and it was within this context that LARG made the transition from residents' association to 'local regeneration group'. As part of this process, it has moved towards the direct delivery of a range of community events and services. For example, in 2016, 460 children attended LARG's summer play-scheme, over 800 local residents attended the annual Summer Fete, 850 residents took part in the St Paul's Way Festival, and 300 residents attended the International Women's Day celebration.
Over time, LARG have developed a great partnership with local housing association Poplar HARCA, and are now contracted to maintain and manage a small park called Chiltern Green, run a community cafe on the neighbouring estate and run the new Poplar Union community hub which offers a series of community events, resident-led activities, and spaces (a community café, community theatre, meeting rooms).
Making a difference to real people
When this project goes ahead, the area around the moorings will be transformed into an attractive, busy 'watery village green'. The renters will provide additional 'eyes on the street' to deter antisocial behaviour and ensure that the canal is a safe space – as well as contributing to the regeneration of the canal. There will also be volunteer opportunities to help build local pride.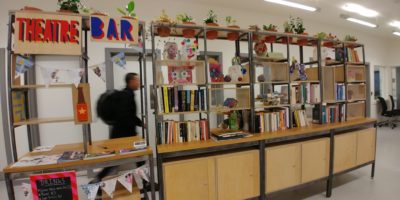 Community-led 
All of LARG's trustees have to be residents of the local area and demonstrate a strong commitment to benefitting the whole community. They currently have 45 members and volunteers drawn from the local community and are generally reflective of the local population; 60% are classified as BME, with 40% being of Bangladeshi origin. All but four of the thirteen employees are from the local area with 70% coming from BME communities including Bangladeshi, Indian, and African.
Local residents were consulted about the 'village green' masterplan and over 80 detailed responses on the proposal were received. All responses were supportive and over half the residents wanted to be involved in the project in some way. LARG also convened two focus group meetings with interested respondents to discuss the plans in more detail. As a result, a clean-up event was organised for The Cut to start to rebuild the connection between the water and the local community and this attracted over 100 volunteers. LARG continues to consult local people and keep them up-to-date with news of the project and community activities via social media, leaflets through letterboxes and a newsletter. They respond to local need and concerns. For example, when LARG suggested extending the new Poplar Union community centre's hours to be used in the evenings, they listened to the concerns around noise and anti-social behaviour. With a carefully curated series of events, they have managed to create a safe space at all times of day.