A community centre in a Rotherham church, an arts centre in an East Anglian Grade II listed hall and a village shop in rural Cumbria – these are the three community businesses that received funding in September through Power to Change's Initial Grants Programme (IGP).
Improving Diss Corn Hall arts centre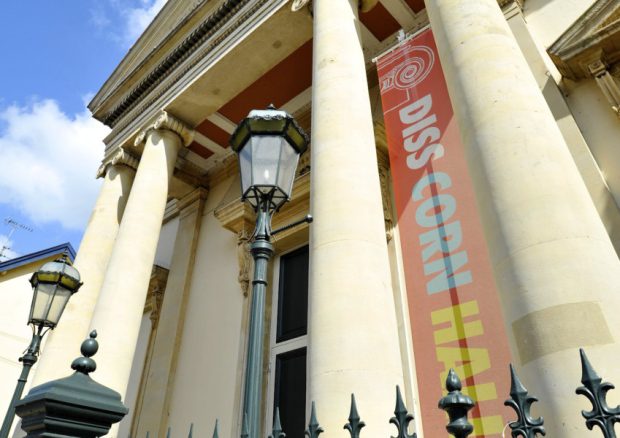 The Grade II listed Diss Corn Hall has been a thriving community arts centre for several years. Run by 60 local volunteers, and a board of local people, it offers a range of art classes and shows. However, the run-down hall needs to improve the visitor experience to remain competitive in the local area. So, the Diss Corn Hall Trust applied for a £72,200 grant from Power to Change's IGP grant. They will use the funds to install under-floor heating to make the building more energy efficient and improve audience comfort. They'll also create better acoustics, a new stage, lighting, and install retractable seating so the hall can be converted more easily for day time activities for the community.
Increasing childcare and room hire capacity
The High Street Centre in Rawmarsh, outside Rotherham, was set up in the village church. All the trustees live within 5 miles of the community centre, which provides childcare, room hire, training classes, and a community magazine. Although the High Street Centre is a sustainable community business, it does use funding to deliver certain projects.
Power to Change has award the High Street Centre £75,000. With the funds, the centre will develop an online booking and payment system – this will make it much easier for local people to book rooms, and increase efficiency and revenue, for this community business. The funding will also go towards taking on two childcare apprentices. This will help train two local people, and increase the amount of childcare available for local families.
A community shop for an isolated village
In June this year, the only shop in Hallbankgate village in Cumbria closed down. The village has no public transport, and limited facilities, so a shop is essential for convenience, and socialising.
It's more than just a shop!
The villagers rallied and applied for a £70,000 grant through Power to Change's IGP to re-open it as a community shop. It's controlled by its members – the community. It's managed by a committee of local people, run by local volunteers.The funding will help them purchase a van, refurbish the premises and stock up, and become self-sustaining within a year. It will also improve community cohesion and tackle social isolation.
Find out what other projects we have funded since starting the IGP programme. Please note the IGP programme closes on 22 October 2015.