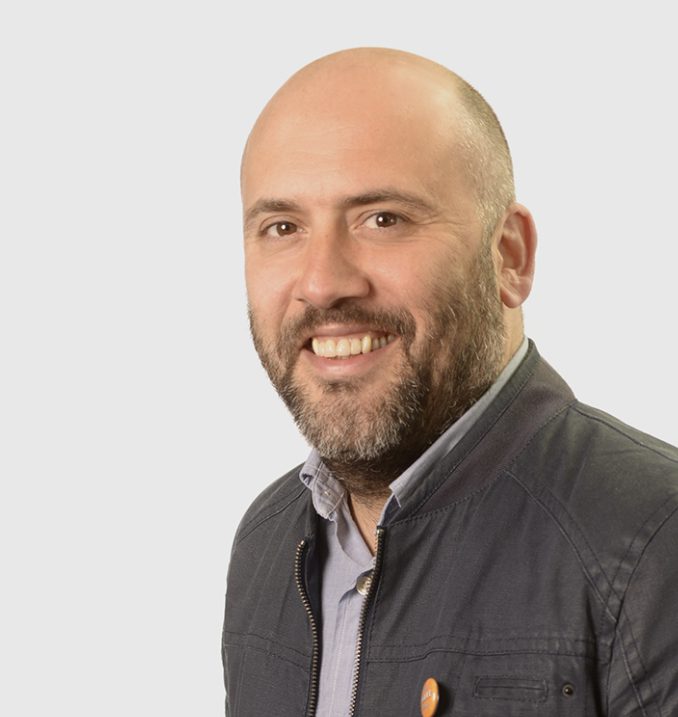 Ed Whitelaw
Real Ideas
I've long been intrigued by the idea of what happens when you apply the ideas of social enterprise, community business, and cooperatives at a larger scale – for instance, beyond the level of an individual organisation to a whole town or city, or how this thinking can be applied to a particular theme, challenge, or issue such as high street renewal or environmental degradation.
What happens when we have a cluster of this activity in a particular place? Indy towns such as Frome, or Social Enterprise Cities such as Plymouth – when enough of these organisations start pushing around a theme, in enough of a shared direction, for enough time, and they begin to form an identifiable germ of a movement.
Over the last few years, I couldn't help but notice an ever-bigger number of community enterprises 'gearing to green'. Established organisations and new entrants developing democratic, social business models to solve environmental problems and, in turn, helping to develop a more regenerative economy. This is notably prevalent when considering the particular problem of parks.
While two wrongs don't form a right, two problems can come together to provide a mutual solution.
The particular problem of parks and urban green spaces is that while they are important for the health, wellbeing, environment, economy and community of a place, they only enjoy limited statutory protection, and subsequently remain at risk of falling down a local authority's list of priorities, especially in times of economic hardship. Furthermore, unlike a building, a shop, or a venue, they don't have quite such obvious business models – rightfully being predominantly free, open and democratic spaces.
The other half of the problem is that you have a growing bunch of community enterprises looking for openings, assets and spaces to do things – to solve problems and create opportunities – increasingly within the green agenda and working in parks can be tricky.
In many ways the particular problem of parks is not unlike the problem of high streets – they are at risk, but there are a set of part solutions in the shape of community businesses waiting in the wings, but with various barriers in the way.
How can we therefore make better use of the opportunity of community business to support our parks and urban green spaces? At the heart of these organisations is the socially enterprising idea of the "triple bottom line" – they are structured and regulated in such a way that they produce social (learning, arts, health, etc.) outcomes, economic outcomes (jobs, training, GVA) and increasingly, environmental outcomes. They also create a democratic dividend, collaborating and being locally accountable to the communities they are part of. Why wouldn't we want more of these organisations in our parks? Providing activities, from theatre to education and sports; generating income, saving cost and creating jobs; and promoting and restoring our environment; from rewilding bees and wildflowers to community composting, bioremediation and community energy production – what's not to love?
While the growth of community business activity in parks is well beyond the "green shoots" stage, it still feels like we have a way to go if we are to fully realise maximum benefits of attracting this kind of social business into, and into supporting, our urban green spaces. In the midst of COP26, a decisive moment in humanity's history and future, we need these community climate heroes more than ever. How can yesterday's green shoots become tomorrow's mighty oaks?
The challenge we need to overcome here, is the challenge that any innovation and pioneering endeavour needs to overcome – they are novel, they need to find and forge new paths where policy, practice, understanding and frameworks to operate within remain limited
However, with support of key national organisations such as the National Trust and their Future Parks Accelerator, community business champion and funder Power to Change, a set of future focussed councils and hundreds of community businesses, new paths are being forged, ways marked, communities practiced, policies developed and adopted – learning is being shared. While the pioneering path is often uphill to begin with, we are not alone. Having had the privilege of attending this year's Power to Change Empowering Places Learning Camp this week, I've unearthed and connected with still further park-based community businesses and community climate heroes.
While the pioneering path is often uphill to begin with, we are not alone. Having had the privilege of attending this year's Power to Change Empowering Places learning camp this week, I've unearthed and connected with still further park-based community businesses and community climate heroes.
Travelling with us from Plymouth we had the Village Hub, not only building community renewal around Stoke Village high street, but also providing for environmental renewal and stewardship in Blockhouse Park. We also brought news of Cliik Community, working on eco-social housing and pocket park renewal; the award winning and tech driven rewilders, Pollenize; and Snapdragons and the Soapbox Theatre, neither just content reviving abandoned park buildings, but now leading major arts, education and eco-terraforming projects in their respective parks.
Along the way in Bradford, we happened across the wonderful Wibsey Community Garden, which managed to combine elements from all the above with a healthy dollop of Plymouth Scrap Store thrown in to complete the set.
Finally, a get together with a gang from back in the day, who I'd had the joy of working with on a community business leadership
Finally, a get together with a gang from back in the day, who I'd had the joy of working with on a community business leadership programme, many of whom are forging their pioneering paths through local parks. It was great to reconnect with the SoCo Music Project, working to access and reimaging underused park buildings in Southampton; Phoenix Cultural Central, reclaiming neglected and contaminated common ground for communities; Pinpoint CIC, who have recently submitted planning permission for High Hill Hub; Company Drinks, reviving a bowling pavilion on Barking Park; and Brighton Food Factory who are extending their ambitions to a whole abandoned golf course and club house.
The first step in any germinating movement is collective connection – tick! But what now?
It was relatively clear from all these conversations that there are a set of common themes, shared challenges, opportunities, barriers and lines of enquiry, and things to work on collectively if we want to fully realise the community business opportunity for parks, green spaces, communities, and the environment. I've had a go at trying to summarise them, so here my starter-for-ten.
Regenerative restoration and remediation – it was clear that many community businesses were working not just to rewild and restore nature but many of the sites they were working in suffered level of contamination. From back filled land (technically landfill!) to old gas works, they were actively regenerating environmentally damaged sites.
Rebuilding buildings – many of the abandoned and underused buildings these businesses are reviving are often in a particularly poor condition, requiring greater investment, support and consideration.
Council complications – where many of the more forward-thinking local councils will have well developed policy towards the transfer of underused buildings to constructive community use, this is less so when it comes to park-based buildings. Not only is policy less developed, but what goes on in parks often cuts across a number of council departments, where often they'll all need a say, or – more commonly in the time of overstretched public resources – no one wants to deal with it.
Safety and inclusion – by their nature, many of the community businesses above are working in the nation's less affluent communities. Their work is addressing a range of social challenges, reclaiming sites from gangs and dominated by drug use, often seen as unsafe places, particularly for women. More positively, they are also creating new inclusive spaces for minority groups who are often overlooked, underserved and underrepresented.
Good green jobs – they have a clear role to play in not just creating good jobs, but good green jobs. These are trading businesses that also nurture the skills we need for a new and regenerative economy.
Learning, sharing and advocating – this is a complex, emergent but important area – community businesses and councils both equally have a lot to learn. For many councils, parks are often seen through a binary lens of public vs. private, where understanding of the VC&SE sectors often stretches no further than local friends' groups. Conversely, community businesses tend to underappreciate the complexity of considerations that often rightfully need addressing to move mutually desired action forward.
Relationships and partnership – this is one of the most important and impactful areas. It's important as it is often a set of key relationship between people, often council officers and community entrepreneurs, that get things done. With shared purpose, they cut through the barriers and overcome the huddles because they trust each other and are willing to take the risks. And it's the one thing that we can control, beyond funding, policy or other factors – we can want to, and choose to work together.
The job that needs doing here is significant, but the prize and the opportunity is greater. This is work worth doing – and like all nature-based solutions – it is organically finding its own way, but sometimes nature needs a helping hand. Programmes such as the Future Parks Accelerator supported by the National Trust and the Heritage Fund, and the work of Power to Change, have started something and popped this world open, how do we now realise the full opportunity?
We all have a role to play in addressing our climate and biodiversity emergency. As world leaders consider and deliver our global response at Glasgow's COP26, we, in our cities must consider and deliver ours – and part of it can be realised by our communities, in your local park, just down the road.
There's a bunch of us, around the country working as community businesses, in parks and urban green spaces. If you're a socially trading organisation, a community business, coop, or community business working (or trying to work!) in a park you are not alone, and we'd love to hear from you. Do drop us a line at ed.whitelaw@realideas.org and join us for a virtual picnic with our friend from Shared Assets on Tues 16th Nov when Real Ideas asks – Can parks run themselves? – Real Ideas Organisation.