The pandemic has exacerbated these challenges and the inequalities people are facing right on their doorsteps, including growing unemployment amongst young people; the decline of our high streets and the loss of places for communities to come together resulting in increased loneliness and social isolation.
At the same time, calls for a greater role for communities in our national recovery are growing. There is new recognition that strong communities make us a more resilient country.
We are responding to these challenges with our new strategy. We know that community businesses create better places and stronger communities and are needed now more than ever.
In the next five years, using strategic funding, trusted partnerships, rigorous research, policy insight, and a strong network of remarkable community businesses, Power to Change will be a catalyst for the whole community business sector, creating the ideas, evidence, and exemplars that can make a case for others to back community business. Ultimately, we will amplify the efforts of community businesses and put them at the heart of a fair recovery
Our new strategy builds on our learning and impact from the work we've done since 2015, with a £150 million endowment from The National Lottery Community Fund. We are delighted and grateful that they are supporting our new strategy with an additional £20 million.
Read our Strategic Plan 2021 – 2025 here.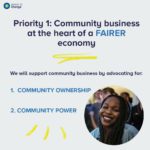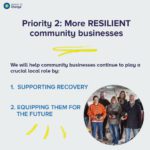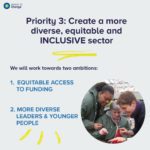 Thanks to National Lottery players, The National Lottery Community Fund has awarded £20 million to Power to Change, which will be used to support the community business sector to recover from the impact of the Covid-19 crisis and bring long term benefit to local communities, particularly to those facing disadvantage, by providing infrastructure support over the next five years.