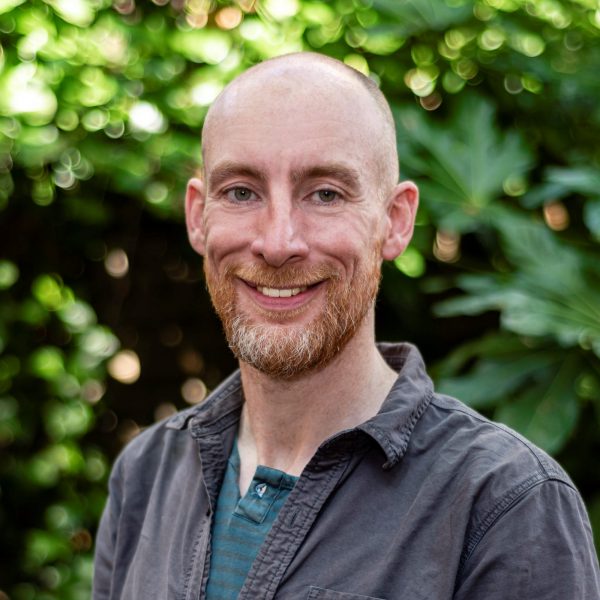 Fergus Arkley
Programme Manager
We welcomed twenty community business leaders onto the Discovery Fund this month, a fund that is designed to expose community tech to more of the sector. We believe that investing in community organisations to use technology on their own terms can help keep power at a local level, create community wealth and ultimately, enable us to take better care of each other.
The Discovery Fund had the greatest range of applicant diversity of any Power to Change grant fund to date. Many groups that have been called 'hard to reach' in the past applied in significant volumes. Insightfully, when discussing 'hard to reach', one community business leader commented, "We are not hard to reach, your funding is hard to want".
In planning how to design and promote this fund, we felt very strongly that we needed to focus on under represented groups and community business that are tackling marginalisation, recognising that the best of this work is often led by members or groups within these marginalised communities. The wider tech sector broadly fails to engage a cross section that is representative of society and community tech must not follow this. We also had our own research published earlier this year into the barriers to funding for under represented groups to learn from.
The start of our journey into addressing and removing barriers to funding has been discussed in a previous blog post and we will share more about the processes we trialled with this fund to radically overhaul our approach in our next blog, along with more of the outcomes and learning.
For now, lets get cracking with introducing you to some of the participants on the programme and what they are hoping to achieve
Nepacs, based in Durham, support positive futures for prisoners and their families. They are looking to explore how they could use technology to support and maintain family relationships with offenders. An important mission, as prisoners who lose contact with loved ones are 40% more likely to reoffend and yet nearly half of families effectively give up on maintaining contact with a loved one in prison (Lord Farmer 2017 review)
A Community tech approach appeals to Nepacs as by co-creating a resource with the family members that they support, they will give them a voice. The family members are so used to having things 'done to them'; they are at the mercy of the criminal justice systems, even though, they have done nothing wrong.
Women Rise Up, based around Lancashire's post-industrial former mill towns are looking to explore solutions that will help to address the lack of black and minoritised women business leaders. Having explored partnerships previously, they have experienced a lack of buy-in – quite likely, as a result of the very problem they are trying to address. Therefore, having beneficiaries and their community at the centre of the design process, whilst continuously learning from shared experiences is essential for them.
Exploring community tech solutions that democratise access to opportunity, skills and training for vulnerable or minoritised groups was a common theme from applicants, feeling that it is important to co-create solutions with the groups and communities they support as the access needs are so varied, and establishing trust is essential to the tool's future use.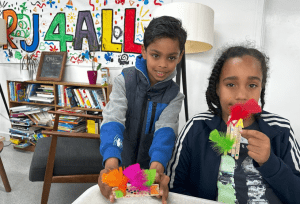 Based in a community centre in Southwark, the Restorative Justice for All International Institute believe that a community tech approach will complement existing top-down approaches to support their vulnerable members out of disadvantage and into employment and training.
Further east, In the heart of London's 'tech city', Voyage provides educational programmes for the black and disadvantaged youngsters that live there and feel disconnected from the technology sector. Their aim is to address the lack of diversity in the fintech industry, consulting and co-creating resources with them.
Future Wolverton Limited, based in South-East England has developed a unique approach to supporting people with Autism and ADHD. With autism diagnosis levels rising exponentially since 2017, they are looking for ways to scale their work. They are hoping to use the programme to explore the tension between an individualised programme of support and the systemisation of methods and learning resources. They want the space to step back and explore how they can be more effective and support more young people in a way that is right for them and authentic to their own values-based approach.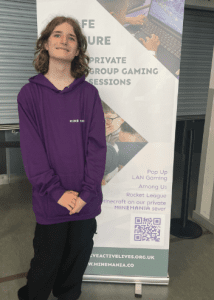 Creative Active Lives found a tech solution that worked well in improving the lives of the autistic children they support. However, they experienced the drawback of a reliance on privately owned technology, when the external platform they were using for weekly sessions went offline. For the children they support, continuity and regular sessions, are vital. They are using the Discovery Fund to develop resource that is co-created to meet the needs of their community and that is in their control.
CRIPtic Arts, a disability arts hub in Lewisham, want to increase accessibility of the arts within their community. They also researched and found existing platforms. However, this privately owned technology is prohibitively expensive for smaller theatres and requires specific skills that can only be taught directly or need their own operators instead of working in-house. They are going to explore a community tech approach to captioning live performances.
They are also enthused at the thought of working in the open, believing that the technology could support new projects such as creative captioning, voice recognition, AR glasses and cloud collaboration.
For all our grantees participating in the Discovery Fund, we ask that all work undertaken is performed in the open and digital outputs are published using creative commons license, so that others can benefit and learn from and even reproduce these journeys. If you are interested in learning more, sign up to our community tech newsletter and join the Community of Practice
Header image: Voyages. A grantee on the Discovery Programme