Believe it or not, Bradford has a rich history of social innovation. Think about Sir Titus Salt and the UNESCO world heritage site of Saltaire Village or William Forster's work on education legislation and free school meals as radical social innovation. Bradford has a wealth of social organisations making their mark in health, housing, art and culture sectors.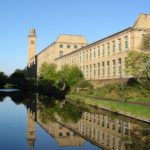 The 'Radically Social' conference continues this theme of innovation with a line-up of speakers who are making their impact right now in Bradford. You can hear about their work and experiences and how that is shaping our unique community with varied backgrounds, cultures and faiths.
Speakers include the creators of Bradford's City Park, founders of the Ramadan Tent Project, the city's School of Rock, Women of the World festival and others making innovative contributions to the City's culture, health and architecture.
There will be performances from the Great Yorkshire Chorus, artists experimenting with mind-scanning technology, spoken word performances and the intersection of visual impairment and hip-hop.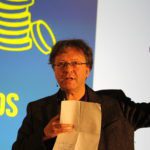 There is also a talk by Steve Wyler, ex CEO of Locality, on the history and the future of community business. There will be a copy of his book 'In our hands' for every delegate who attends as part of Power to Change's sponsorship of the event.
Victorian industrialists may have started social change, but private sector and social businesses are achieving success in a variety of different ways. Inspired Neighbourhoods, led by Nasim Qureshi are tackling health inequalities with radical approaches in health and housing. We may not get statues and train stations named after us, but we are here making a 'Radically Social' impact on Bradford right now.
Come and hear what we have to say at Bradford's National Science and Media Museum on 16th January 2019. It promises to be a sell out but there are a few tickets left on sale. See you there.
Nasim Qureshi Inspired Neighbourhoods, Bradford