Victoria Townsend – Sessional Support worker, New Wortley Community Centre
Across the month of July, UK wide Pride events are taking place in support of the LGBT+ community. Victoria Townsend from Leeds shares her journey as a trans-woman, and the ongoing support and opportunities New Wortley Community Centre gave her during a critical time of her life.
My Name is Victoria Townsend and it is coming up to my 29th birthday. I currently live in Leeds and work at New Wortley Community Centre.
It took me over three days to come out to my dad. In the initial coming out experience I would walk into the living room, stand behind my dad sitting in his chair and sigh. My dad would look up and ask me what was wrong.
"I can't tell you, I'm sorry" was my first answer.
But the next night was pretty much the same story but this time I had tears in my eyes.
When it came to the third day, my dad and I both had tears, even before I had said anything. My dad knew that something was eating away at me and not being able to share this with him was also eating me up.
But it was on this night that I said "you don't know who I am…".
Dad: "Of course I do, you are my son"
Breaking down into full on crying, I replied "that's just it dad, you don't"
Dad: "you mean you wanted to be my daughter?"
Me: "I already am."
…
As part of my medical transition I have to be "active in the roll", which means getting out in the world, "taking part" in society and presenting myself and who I am, as opposed to who the world wanted or expected.
This was hard, I wasn't used to this as I was afraid of ridicule. At one point, I broke down after falling out with my face, as I wasn't able to mail a letter for my dad when the post box was less than four doors away. But I knew I had to go out and the only option I had was to contact a neighbour that was involved with New Wortley Community Centre. I couldn't get a job so I figured volunteering would be a good option.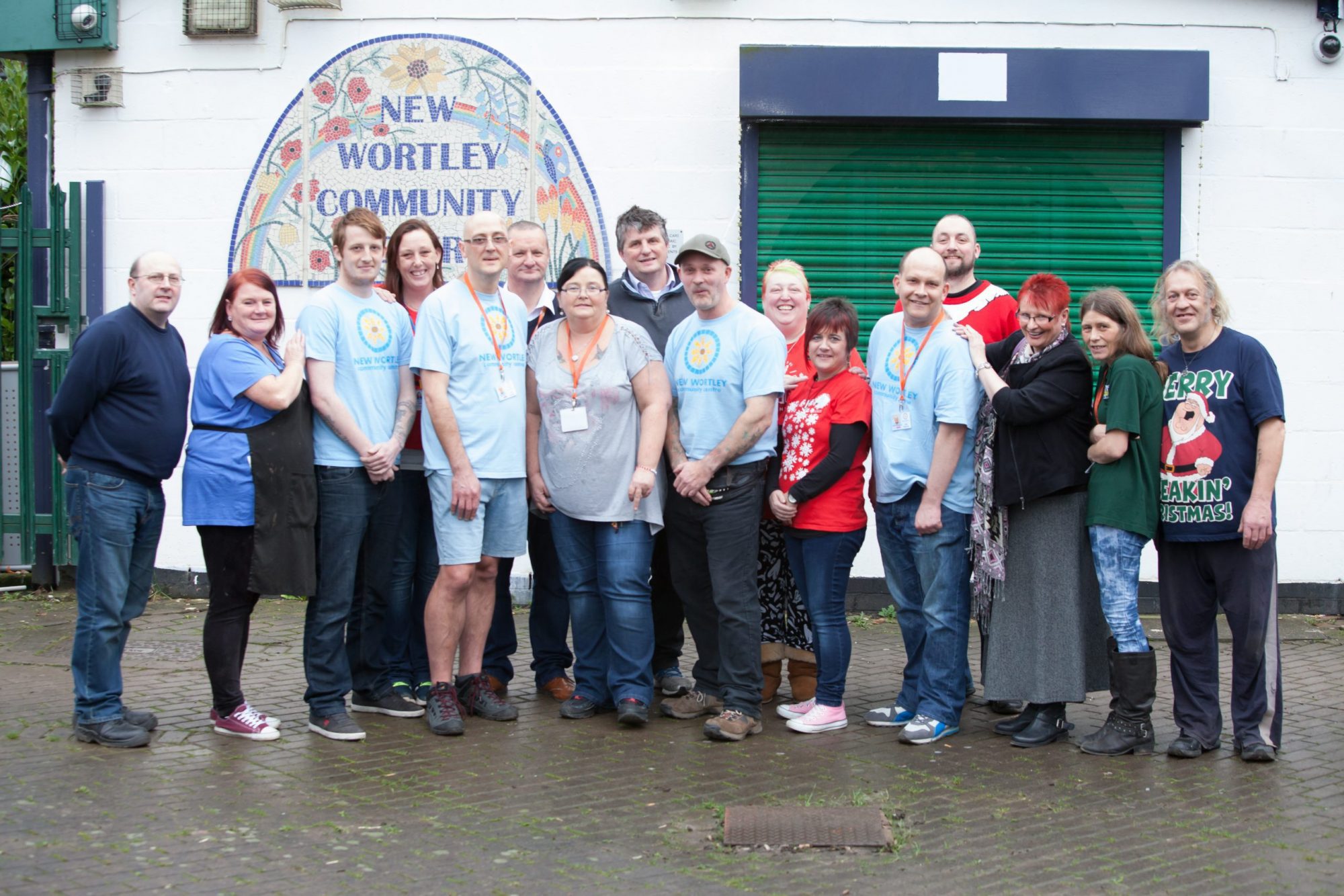 I contacted this person at New Wortley Community Centre and revealed some of my anxieties to them. They assured me that if any staff at the centre, paid or un-paid, gave me any abuse or treated me unfairly, it would not be acceptable.
I was then introduced to somebody else who also had social anxieties. I began volunteering in the centre's charity shop. I was completely out of my element and felt as if my presence there would "put customers off" and drive them away. I didn't want to be an inconvenience.
'More importantly we were smiling'
But after some time, I was left to run the shop by myself on some days. It got easier as I spoke to people and people spoke to me, but more importantly we were smiling.
I grew increasingly comfortable at the charity shop. Unfortunately, the charity shop closed for a temporary period but I didn't want to stop volunteering. I was offered the opportunity to volunteer on the centres reception, which I felt anxious about, especially meeting more people and having to start conversations which I feared would make more people feel uncomfortable.
But, I took up the role and after a while this experience helped me get a paid job on a reception in town, working with vulnerable adults. This experience went a long way towards my successful application for a paid work at New Wortley Community Centre where I was employed as a Sessional Support worker, which involved speaking with people, offering assistance and helping direct them to services they might not know about. This might not sound like much, but when a person for instance has a migraine, you can help them to fill in a complex form that they might not be able to see, or cope with at the time. Offering help to others is definitely the part I find most rewarding about my role.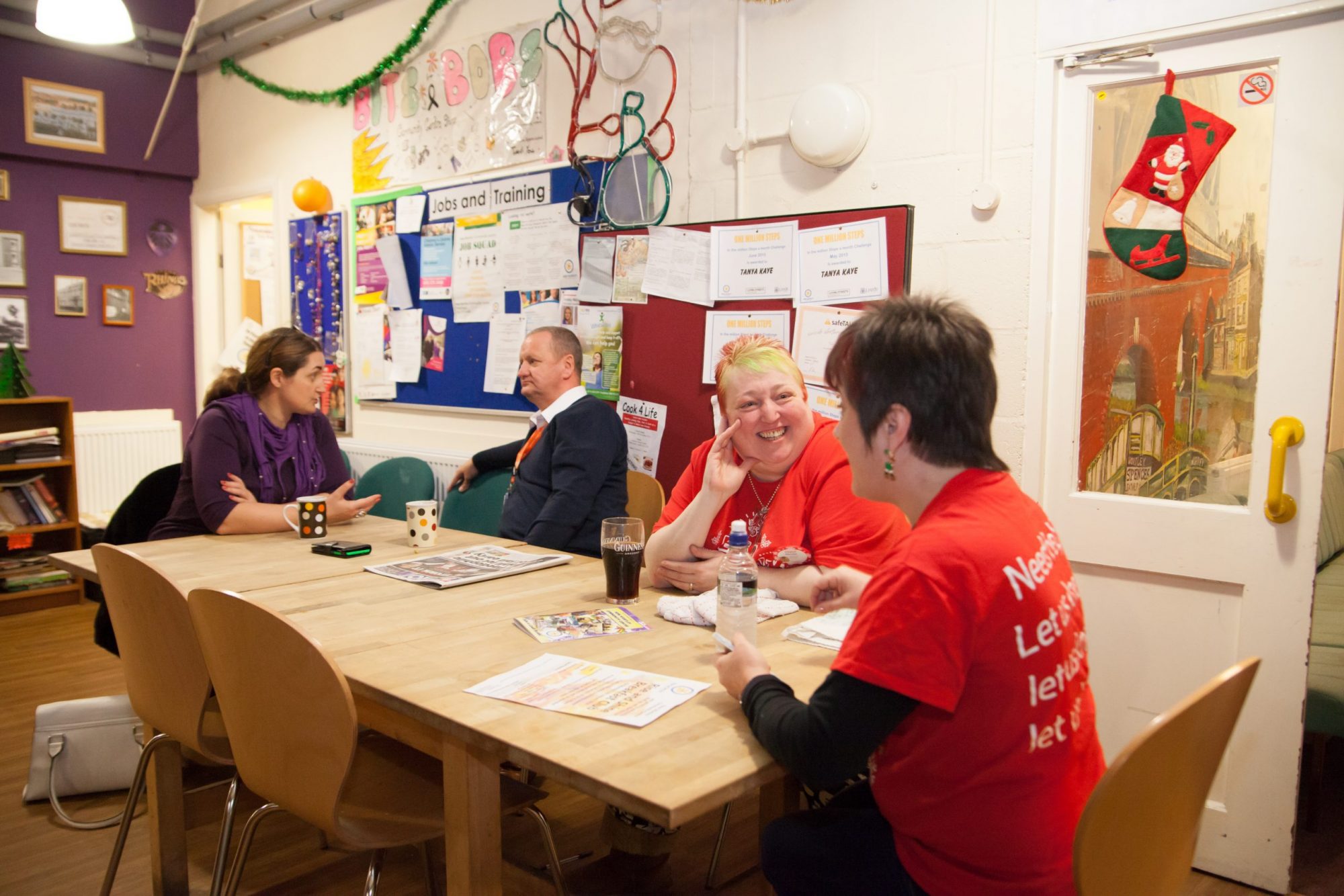 My Story isn't all good though. I was harassed verbally by a group of three young people during this role and it hurt. I didn't want to make a fuss or kick up a stink. I just wanted it to stop and pretend it didn't happen. However I knew this was something my employer wasn't going to stand for and they reported the crime themselves and suggested I do the same.
This centre has really done a lot for me, offering me good personal development opportunities. However, I have also overcome hurdles myself. While a charitable hand can offer food to those who are hungry, if the hungry don't eat what is offered they will still be hungry. I have been offered opportunities and could be offered many more, but it is me who has to take that leap and accept opportunities when they come my way.
Before I started volunteering at the community centre, I felt like I was a person that no one would want to spend time with, no one would employ and a person that wasn't worth the time it would take to say hello. But now, I'm a person that will help, can help, does help and people value that and often request my help. When I'm away, I am missed.
Am I a different person? No. I just now see myself in a way I never thought possible.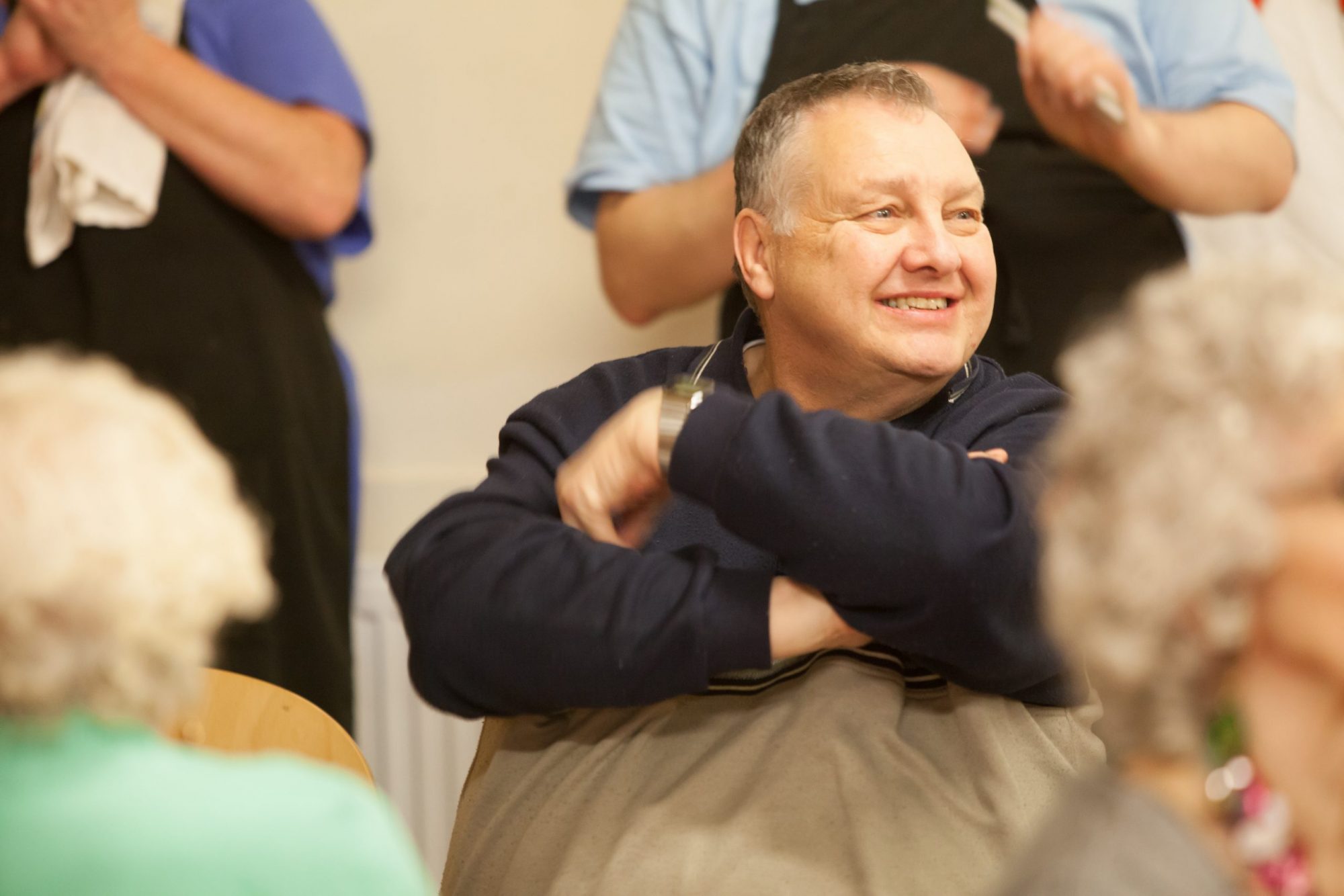 New Wortley Community Centre is a community centre in Leeds, serving more than 600 people in one of the most deprived areas of Leeds. Find out more.