A radical new community economic development programme that will channel £8 million of targeted support into seven areas of England has today been announced by Power to Change and Co-operatives UK.
Over the next five years, the Empowering Places programme – which is funded by the independent charitable trust Power to Change – will work closely with established community based organisations in seven local areas, providing them with the mix of grants, support and practical tools that they need to be catalysts for new networks of community businesses in their areas.
Community businesses – owned and run by local communities themselves – have been bubbling up in neighbourhoods across the country during the last decade. Whether saving local pubs from closure, turning around community assets or giving people control over their housing or work, they are keeping wealth local. Power to Change's latest analysis estimates there are at least 7,000 community businesses in the UK, a growth of 5% since last year.[1]
A practical programme of economic development, Empowering Places aims to demonstrate the role that concentrated clusters of community businesses can play in creating better places and reducing inequality in local areas.
Co-operatives UK, the national network for the UK's co-ops, will be delivering the programme on behalf of Power to Change, working in partnership with the New Economics Foundation, Centre for Local Economic Strategies and Kineo.
There are seven 'catalyst' areas and organisations that have been selected by Power to Change:
Vidhya Alakeson, Chief Executive of Power to Change said:
"Empowering Places is the first of our three place-based programmes to launch and probably our most revolutionary. By working at grass-roots level, we will be truly handing over the power for economic regeneration to local communities. The results are already highly promising in Plymouth and we have high expectations of the programme's roll-out"
Ed Mayo, Secretary General of Co-operatives UK, added:
"Empowering Places has the potential to be truly transformational. By focusing on just seven areas we will be able to channel time and resources in to supporting some incredible organisations. By helping them to inspire a flourishing community business sector we will together be giving people a stake in their local economy and a share of the wealth they generate."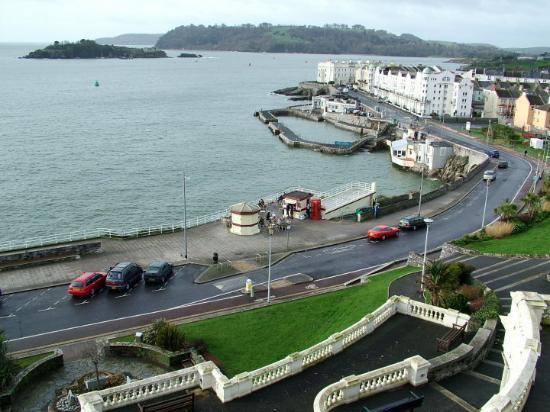 Case study: Plymouth
The Real Ideas Organisation (RIO) in Plymouth is one of the seven catalyst organisations to be supported though Empowering Places. RIO is a social enterprise that aims to encourage the flourishing of micro-enterprises, co-ops and social enterprises in the communities of Stonehouse and Devonport in Plymouth. They have taken on buildings, including the once derelict Devonport Guildhall , and transformed them into enterprising spaces that support start-ups and social enterprises, creating jobs and physical regeneration in the area.
RIO has already received support from Power to Change to ensure they have a robust plan to grow the community business sector in their target area. The Empowering Places programme will be helping them deliver on those plans, and will closely monitor the impact of employment and wellbeing in Stonehouse and Devonport.
Over the coming years the RIO and the delivery partners, with support from Empowering Places, aim to create the conditions for community business to thrive. This will be achieved by building strong relationships with the local community and offering practical support and skills development opportunities where needed. They will provide public facing communications; events and established local hubs that bring people together and they will continue dialogue with key stakeholders, the public sector and community entrepreneurs to ensure community business is recognised as a useful way to tackle issues.
The ambition is for community business to become the natural path for many, supported by an active community business ecology that include start up and development support; investment opportunities; spaces, resources and hubs; networking opportunities; routes to market; collaborations and partnerships; stakeholder and policy engagement; and high levels of skill amongst local people who are able and confident to set up a wide range of community businesses.
Lindsey Hall of RIO said:
"Empowering Places is a brilliant, very welcome, innovative approach to long term investment into specific communities to explore the role co-produced community business can play in solving entrenched problems people face every day. Having been involved in piloting the programme and now being nearly a year in, we have already seen how transformative it can be for individuals to have support to realise ideas they have dreamt about, sometimes for years. It is also having a positive effect on the eco-system of community economic development, building new networks and ways of working to tackle issues that have festered for years.
RIO is delighted to be a catalyst. We are very much looking forward to the new community businesses that will emerge in the next few years; to solving some problems; and to collaborating and sharing learning with other catalysts across England."
[1] The Community Business Market in 2016, Power to Change, https://www.powertochange.org.uk/research/the-community-business-market-2016/
Note to editors
For more information or interviews contact Co-operatives UK's Giles Simon on 07952 644 833 / giles.simon@uk.coop
Power to Change is an independent trust, whose funding is used to strengthen community businesses across England. At a time when many parts of the UK face cuts, neglect and social problems, we are helping local people come together to take control, and make sure their local areas survive and stay vibrant. For more on our Places programme, see here.
Co-operatives UK is the network for Britain's thousands of co-operatives. Together we work to promote, develop and unite member-owned businesses across the economy. From high street retailers to community owned pubs, fan owned football clubs to farmer controlled businesses, co-operatives are everywhere and together they are worth £36 billion to the British economy. www.uk.coop
The Big Lottery Fund supports the aspirations of people who want to make life better for their communities across the UK. We are responsible for giving out 40% of the money raised by the National Lottery and invest over £650 million a year in projects big and small in health, education, environment and charitable purposes. – Since June 2004 we have awarded over £8 billion to projects that change the lives of millions of people. Every year we fund 13,000 small local projects tackling big social problems like poor mental health and homelessness. – Since the National Lottery began in 1994, £34 billion has been raised and more than 450,000 grants awarded.