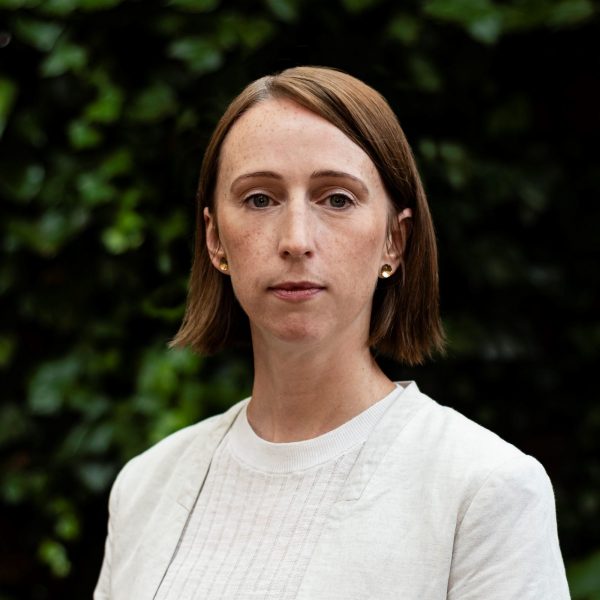 Ailbhe McNabola
Director of Policy and Communications, Power to Change
While across England the mercury was rising to record-breaking temperatures on Monday, in the beautifully air-conditioned 'The Forum' – a community led music venue and recording studio in Darlington – Lisa Nandy MP, the Shadow Secretary for Levelling up, Housing and Communities was laying out Labour's plans on how the party would go about levelling up the country.
The Forum was the perfect location, epitomising what communities can achieve for themselves when trusted, empowered and more importantly able to take ownership of their buildings and spaces. A former church, today it is run by the local community as a self-sustaining arts and culture venue and music studio. The asset is protected for the community and surplus profits are reinvested in enhancing and developing its services for the local community.
It's projects like The Forum that have inspired Labour's plans, with community power at their heart. Key highlights from Lisa's speech are:
The recognition that communities should have greater ownership and say over the fabric of their local area – its buildings and spaces. This was articulated through the commitment to a Right to Buy for local communities, something that we've been calling for and I'm pleased to see Labour get behind it.

A commitment to extend the Community Ownership Fund is welcome news, along with the promise to decentralise the funding process out of Whitehall. We have long argued that for levelling up to succeed, it is vital that money is allocated at a local level, where need is best understood, and where the money can be more effective.
These are policy proposals that Power to Change and others in the community sector have called for a long time. We stand ready to work with Lisa and her team to develop the detail.
From the community sector
Other partners in the community sector were keenly interested to hear from Labour on levelling up and addressing regional inequality, and on the role that communities can play in achieving that vision. Here is how they responded:
Tony Armstrong, CEO at Locality
Lisa Nandy's speech was an encouraging development of Labour policy around levelling up.  She set up some broad principles and fleshed out the policy agenda around community power and community ownership.  It was a welcome starting point.
Lisa's framing for Labour's policy on levelling up focused on "power, ownership and contribution" and drew heavily on Labour and cooperative history.  She talked positively about how communities were stepping up to play a more direct role in their local neighbourhoods and it was great to hear her namecheck some fantastic Locality members such as Back on the Map in Sunderland and East Marsh in Grimsby.  We welcome her commitment to handing more power to local communities, or to "put communities in the driving seat" as she put it.  
It was on community ownership where her policy commitments were the most fleshed out.  Locality and partners have been calling for a new community right to buy to replace the existing right to bid in the 2011 Localism Act for several years, and this was a key recommendation of the Localism Commission set up by Locality and Power to Change.  Lisa was a commissioner on the panel, and it was good to hear her commit to this important legislative upgrade to make the process of community ownership easier for local people to save their vital and much loved local venues and facilities.  
The direction set out was definitely positive and in line with what the sector have been calling for.  It was a good start, and we look forward to seeing more fleshing out as Labour's policy development process continues.  We also look forward to seeing how other parties respond to this and engage with the wider We're Right Here campaign which seeks to put community power firmly on the political agenda for all parties as we look ahead to the next general election.
James Alcock, Chief Executive, Plunkett Foundation
At a risk of preaching to the already converted, community businesses (businesses which are genuinely owned and run democratically by members of their local community) are already playing a significant role in levelling up communities up and down the country. They safeguard essential services where they otherwise wouldn't exist. They create access to jobs, volunteering opportunities and training. They stimulate the local economy through supply chains. They address issues such as isolation and loneliness. They are inclusive places to be involved with and address many of the inequalities that exist in today's society. Quite simply, the more community businesses that exist, and in more parts of the country, the greater chance we have for truly levelling up the country.
This is why we welcome Lisa Nandy's and the Labour party's commitment to strengthening the community rights legislation to include a community right to buy and a continuation of the Community Ownership Fund. There were some omissions from the speech, however, and areas of clarity we at Plunkett Foundation would like to follow up on.
Firstly, there needs to be a recognition of the issues people face living and working in rural communities. Much of the focus yesterday was on a north/south divide and restoring civic pride in our towns and cities. Rural communities need levelling up too! In fact, recent research commissioned by the Rural Services Network suggested if all rural areas were considered a region, it would be the most deprived region of all (relative to population).
Secondly, whilst we welcome a strengthening of community rights to include a community right to buy, a blanket extension to the community right to bid from 6 months to 12 months doesn't really address the issues. Plunkett believes that groups should be afforded longer to raise the funds required to facilitate the purchase where there is demonstrable community support and where sufficient progress being made; for example a business case has been developed, and they have raised 75% of the required finance. This additional time should be an exception for those communities who are making genuine progress, but need longer to be ready to take on a viable asset. A community right to buy will also need to be strengthened with powers to force an unwilling seller to sell – in essence – a compulsory purchase order. There are still far too many examples that Plunkett supports, whereby a landowner refuses to sell an asset to a community group at its current market valuation as opposed to its development potential valuation.
Thirdly, whilst we welcome an extension to the Community Ownership Fund, there needs to be a commitment to resourcing capacity building of communities to take on such assets and run them longer term. Lisa talked of supporting a further 100,000 businesses into community ownership. But in order to ensure these are genuinely rooted in community control, meeting local needs, and have the resilience to trade for the long term, these community businesses will require quality advice, training and peer support. Of the 850 community businesses Plunkett has assisted to open in the last 20 years, for example, there has been an incredible 96% survival rate meaning these businesses are not just trading for the short term, but proving local benefits for multiple generations.
However, in summary, the commitment made by Lisa this far is encouraging and demonstrates a willingness to listen and work in partnership with those already working in this sector.
Charlotte Hollins, We're Right Here campaign team member and Community Trust Manager, Fordhall Community Land Initiative
Whilst our campaign is politically independent, it was brilliant to hear Lisa Nandy speak not just about specific policy promises for Labour's next manifesto, but about a broader plan to 'smash up a century of centralisation and put power back in the hands of people who are already rebuilding Britain'. She's absolutely right that community organisations and groups across the country are already taking action to tackle some of the greatest problems we face – including the climate crisis, local decline and social division – but that this work must be turbocharged if we are to 'rise to the challenge of our age'.
It was particularly encouraging to hear Lisa pledge to introduce a Community Right to Buy, giving communities the right of first refusal once important local buildings and spaces with notable community value come up for sale. This policy is at the heart of the We're Right Here campaign's proposal for a Community Power Act and would significantly strengthen the ability of communities to protect and take control of the pubs, leisure facilities, green spaces and land that matter to them. Our campaign has called for this right to also apply to derelict properties and for community groups to be given twelve months to raise the funds required to make a purchase of this kind, so it was fantastic to hear Ms Nandy commit to these important details. The announcements that Labour would build upon and expand the Community Ownership Fund – and that Mark Gregory will lead a review into how levelling up funds could be devolved – were also hugely welcome.
This speech was an important first step in setting out a vision of a community powered Britain. If Labour is truly serious about giving our communities autonomy they need to prosper, thrive and write a new chapter in our national story, though, the party will now move to build upon these measures. That means setting out a plan to further strengthen communities' rights, introduce meaningful power sharing plans between local authorities and neighbourhoods and establish a Community Power Commissioner modelled on the Welsh Future Generations Commissioner – a plan to fundamentally change how power works in our country through passing a Community Power Act.
Rich Bell, Head of Campaigns and Strategy, The Cares Family
This was an important speech – substantive, bold and future-facing.
The Cares Family is one of the organisations which is driving the We're Right Here campaign alongside a brilliant group of community leaders, so we were thrilled to hear the Shadow Levelling Up Secretary pledge to introduce a Community Right to Buy. As Charlotte Hollins says, Ms Nandy should now build upon this promise by ensuring that the right governance arrangements are put in place both to enable community organisations to exercise power locally and to guarantee that pushing power downwards and outwards will truly be the guiding mission of the next Labour government.
Ultimately, though, a community's capacity to shape its own future isn't determined solely or even mainly by its ability to wield rights or powers or draw upon government funding (though those things certainly matter), but by whether local people trust and empathise with one another. It's common sense that we can only hope to band together as neighbours to achieve a shared goal if we are able to put a certain amount of faith in one other's plans and abilities – but social scientists have shown that feeling less connected to our communities constrains our ability to do just that. We also typically require those in whom we see less of ourselves to do more to earn our trust – meaning that people who live in socially mixed areas but who don't actually meet, mix and develop a sense of affinity with one another are especially unlikely to engage in neighbourhood-level collective action. In these ways, social disconnection cuts community power off at the knees.
Action to strengthen social ties is, then, a necessary first step towards forging confident and inclusive communities in which local people are able to exercise power collaboratively and well. That's why we'd like to see Labour set out a radical plan to boost social capital in communities across the UK – spurring on the growth of the connecting institutions which work purposefully to enable people to forge meaningful bonds, including across social, cultural and generational lines, and to experience a sense of common identity and purpose. As well as shaping policy programmes and funding criteria to recognise the distinct social value generated by those initiatives and spaces, this plan would involve supporting civic leaders to adopt and adapt community-building approaches that have worked elsewhere.
Ultimately, the opposition's plan to rebuild Britain must include dedicated measures to restore the foundations of social connection upon which strong and powerful communities stand.
Sacha Bedding, Chief Executive of The Wharton Trust in Hartlepool
Whilst understanding the desire not to distract from a Conservative Government beset by internal arguments, long term, nothing will be gained by not defining what the alternative is, so it was really refreshing to hear Lisa Nandy starting to put a bit of colour to Labour plans if elected at the next election.
A number of things came through which I think will resonate with people who I speak to every day in Dyke House.
The quiet optimism and patriotism that says we are able to change the future of the country to make it better for more people was telling; it's the first time I've heard it for a while and speaks to a reality that we're still pretty good at pulling together when the country needs it.
It was also good to hear a politician genuinely understand that a centralised state is one of the things which is holding us all back and that investment and opportunity needs to move beyond the 'more local' such as Metro Mayors, to the 'most local', such as neighbourhoods and estates'.
And for Labour to back community asset ownership for appropriately constituted groups, by enshrining a 'Right to Buy' which builds and improves on the 'Right to Bid' to give us first refusal, resources and most importantly time, to enable us to do this in a way which genuinely creates a sustainable asset rather than a transferred liability, is potentially game changing for communities up and down the country.
Of course I'm hungry for more and deeper opportunities for local people to do take action on the things they care most deeply about to help transform their places, but this is a very important and pivotal first step.