It's a real milestone to be able to say that over £1m has been awarded to 19 community organisations as part of the Community Shares Booster Programme. Thanks to funding from Power to Change, in just over a year, we've helped communities across the country to own, develop and save much-loved spaces and buildings, including Nenthead Chapel in Cumbria, Stretford Public Hall in Manchester, Sutton Community Farm in London and Jubilee Pool in Penzance.
Community shares are a way for local people to invest often small sums of money to become co-owners of vital community businesses – from pools to pubs, community housing to heritage buildings.
Over 4,350 people have raised over £2.2m in community shares in share offers supported by the Booster, some of them investing as little as £20, with over £1m in Booster equity investments topping up the funds raised locally.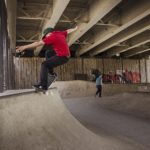 Projekts MCR skate park in Manchester is one of the latest community-owned spaces to receive match equity funding. Located in a previously disused space under the ring road, the skate park forms a vital community hub in inner city Manchester, providing a safe place for people young and old to build their confidence, make friends and be active. They run female-only classes, adults' classes and reach over 3,000 children a year through skateboard coaching classes.
Over the last five years skate park attendance shot up and so they recognised a need to expand, launching their first ever community share offer with an initial target of £50,000 to add more skate space, energy-saving LED floodlights and expand the spectator space. In the end they raised over £134,000, including match investment of £67,194 from the Booster Programme, smashing their target! As well as the funding, through the share offer they built a group of committed supporters who really care about the skate park because they have a stake in it.
Community share offers can only be run by co-operatives or community benefit societies, as through their investment people become members who own the asset and have a say in decision making. We are seeing a rise in this type of organisation being formed as more and more people take control of community life. It just goes to show that with the right support, communities relish the opportunity to look after the places that are important to them.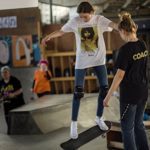 Led by Co-operatives UK in partnership with Locality, with funding from Power to Change, the Community Shares Booster Programme supports community share offers with business development grants up to £10,000 and invests equity of up to £100,000 to match community shares investments into societies that can demonstrate higher than average levels of community impact, innovation and engagement.
With £1.5m in matched equity still to be awarded before 2021, there's still a chance for community groups to apply to the programme. Will your organisation be the next to receive support? We're particularly interested in receiving applications from organisations based in the West Midlands, East Midlands, North East, East of England and the South East; and from those working in Heritage, Sports, Libraries, Well-being, Care, Transport and where they are closely involving the local authority or other institutional investors in the share offer.
The first step is to submit an expression of interest and there are rolling deadlines so you can apply any time. Find out more at www.communitysharesbooster.org.uk