Grace Harrison is project coordinator at
Kitty's Launderette
, a community launderette and social space in the Everton area of Liverpool offering affordable ecological laundry and dry-cleaning services as well as arts and social events. The launderette is named after Kitty Wilkinson who opened the UK's first public washhouse in the city in 1832 during the height of a cholera epidemic, saving many lives.
Grace talked about some of the women who have helped and inspired her along the way in building something permanent for the Everton community. "Myself and a couple of other people had been involved loosely with another community business, Homebaked, just down the road, and so there was lots of learning from them. When we started talking about the idea, a number of brilliant people there were really supportive of our plans, helped us a lot to develop it and it just began to formulate into something that we were actually going to pursue rather than just being an idea."
With "just a paragraph of an idea" at that point, Grace heard about a local micro-fund run by two women called The Beautiful Ideas Co that raised funds through a match-day car park and reinvested it back into very local projects that were in the initial stages of planning. Grace attended a six-month programme with them to get her idea to a stage where she could pitch for investment.
"That carpark initiative was facilitated by a couple of women who have been doing really good stuff in north Liverpool for a long time. They were both really approachable and supportive and four years later they're still the kind of people we can pick up the phone to ask for bits of advice or a point in the right direction. I think they've supported around 20 local projects and I imagine that they have that relationship with most of them, I really admire and respect the way they've done that. People who are really willing to go the distance through a community business development, that to me is really vital."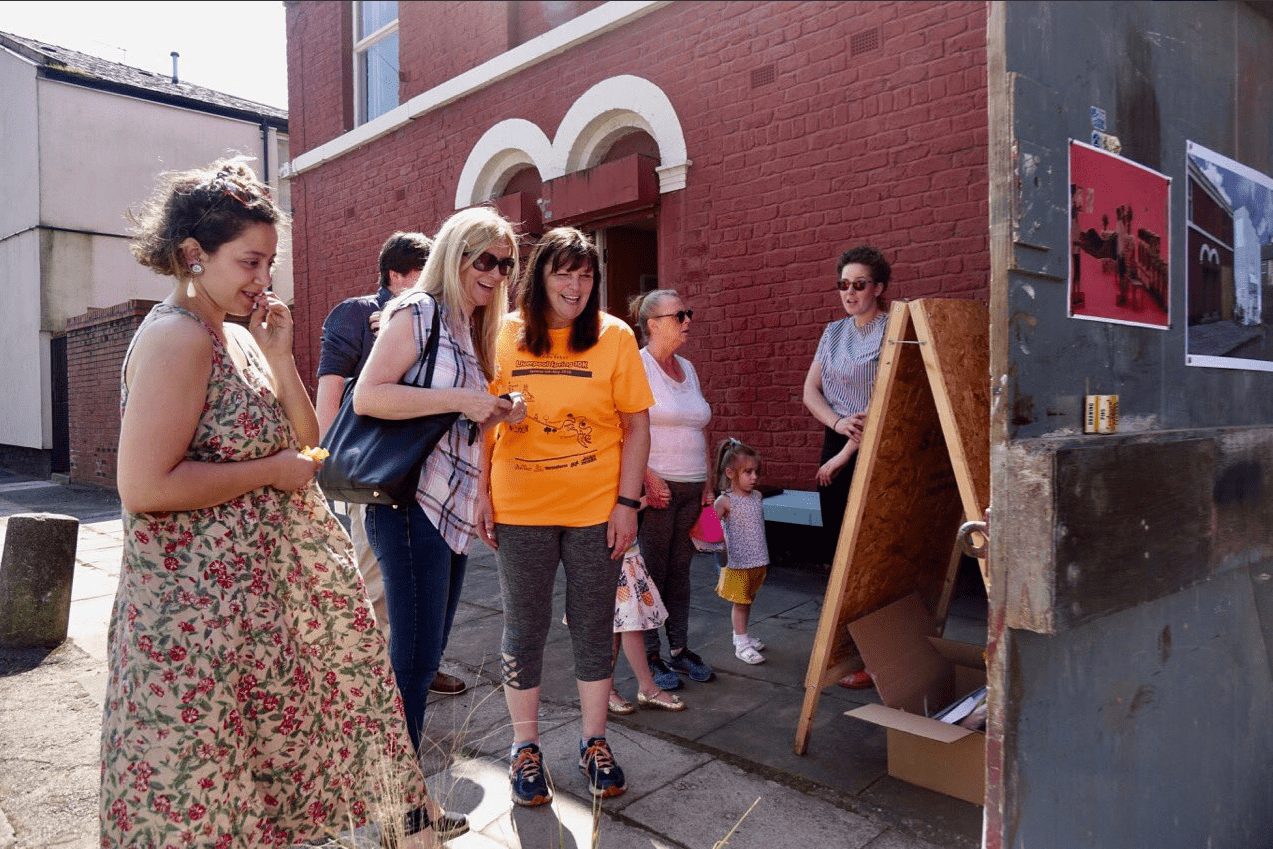 Having the support of others in the community was a vital part of getting her own idea to fruition, and the collaborative nature of the sector appealed to Grace. "One of the things I love about the community business movement is how generous people are with their time and their expertise. It is really collaborative and it's seeing other people's success is your success and that we're actually part of a movement, rather than just trying to keep our own thing going." Kitty's joined the Bright Ideas programme in 2016, and was consequently awarded £129,596 through the Community Business Fund, which allowed the cooperative to purchase brand-new washing and drying machines, as well as invest in ecological dry-cleaning facilities which is better for the environment and local people, too.
"Community business tries to take any focus away from individuals because it's actually about what you're all creating together, and maybe that's appealing to people who have less of a desire to be front and centre in that same way. Within community business there is a lot of space for people."
Her passion for making change stemmed from her experiences growing up and watching vital organisations in her area close down due to a lack of funding. "I've personally grown up in a context post-financial crisis, political austerity, the shrinking of support networks and diminished pots of funding for the third sector, and the increased needs that are a result of that. I came into this seeing organisations that were 100% grant-funded closing down because they lost their means to exist. My background is a bit in the arts, and you see it happen there too."
Kitty's was formed as a worker-community cooperative, meaning that it is owned and shaped by all those who work there and use the facilities. "I had a long-standing interest in cooperatives – it's an old, tried-and-tested model that's values-driven and it has a lot of structures already in place," said Grace. "You're not reinventing the wheel. One of the cooperative principles is 'cooperation among cooperatives' and I think that's what creates a sense of a movement – working towards aligned values, wanting another people's endeavours to work and wanting to share that knowledge. This was all really appealing to me because I am quite a values-driven person, and this felt like a space where things were possible, and you could contribute in some way."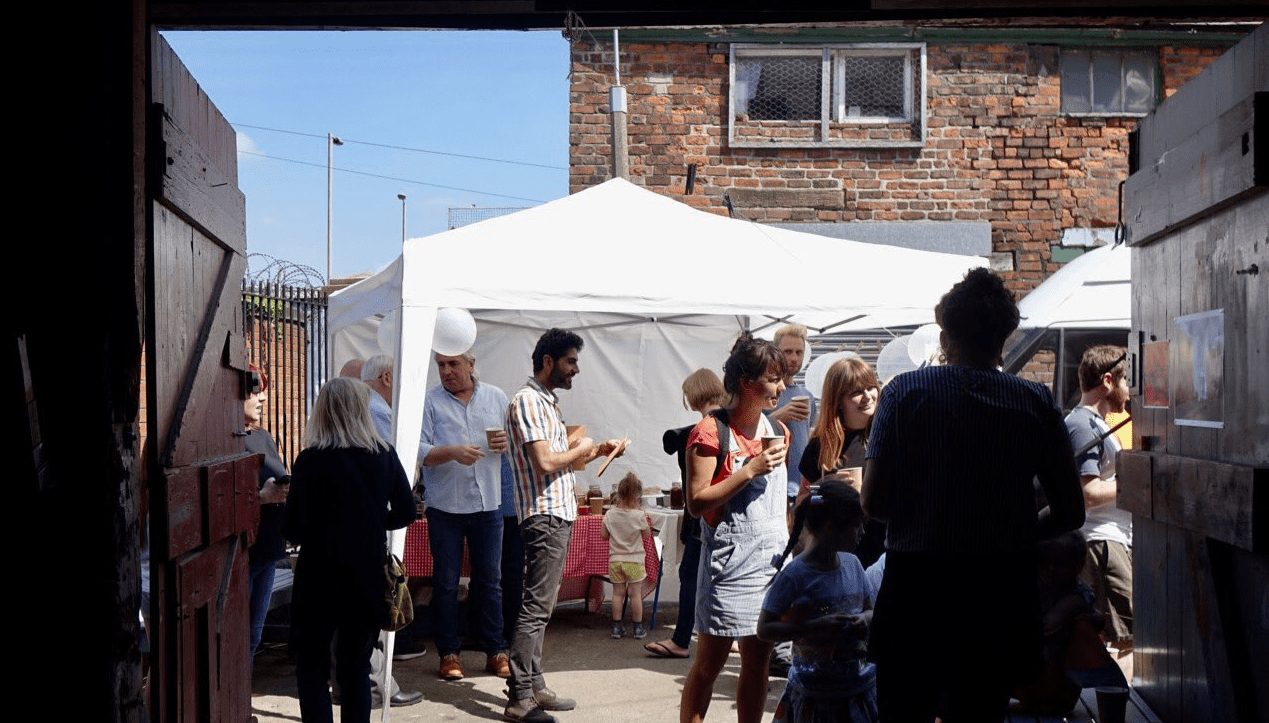 For Grace, working in community business and as part of a cooperative gives her the chance to be herself. "It can be quite liberating because you're not putting on a front, you're not trying to fool people into thinking that you know what you're doing when you don't. It's a shared workload then so we all work together to find the answers, and hopefully that fosters a better work experience because we can grow in our roles and find things that we didn't know we were interested in. Maybe there is something about women's experience of the workplace or jobs market, historically being told there are lots of things they cannot do. So, to be in environment where there's space for you to try something and it's supportive – maybe it just takes the pressure off a bit."
Despite being instrumental in starting Kitty's and working hard to get the launderette open, Grace doesn't want to be central to its success and sees herself as a steward of the business someone hovering around the edges getting it where it needs to go before the next steward comes along. "I think a strength of community business is where it becomes something bigger than anybody who started it. It doesn't become entangled with who I am. I do get a lot out of it personally and professionally, but I would like to imagine that in a couple of years I could be here less or not be here at all and it would keep on going. I think that's the true marker of success of community business."
To find out more about Kitty's Launderette visit https://kittyslaunderette.org.uk/.