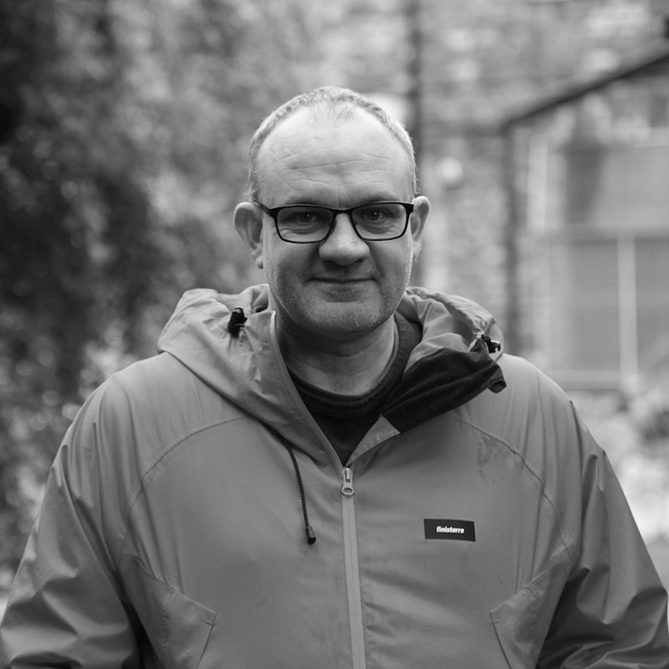 Jonathon Atkinson
Carbon Co-op
Our aim is to help people and communities make big savings in the amount of energy they use and in doing so to tackle climate change collectively. To achieve that, we deliver energy services and carry out advocacy work around the role of citizen-led approaches to the energy transition.
Our work is broad and wide reaching, with the aim of demonstrating the ambition possible in carbon saving and to put people and communities at the heart of what we do. Much of the work we do is around retrofit – many of the homes in the UK are poorly performing in energy terms and need insulation, heat pumps and other improvements to help reduce energy demand, improve comfort and tackle issues such as fuel poverty.
For many years now we have developed expertise in advising people on what to do, training and resourcing them with the capacity to commission works and actually delivering retrofit services such as assessments, low cost finance and even large scale retrofit works.
More latterly, with help from BEIS and Friends Provident Foundation, we have developed People Powered Retrofit (PPR), an end to end service for householders looking to retrofit their homes. PPR has now been established as an independent organisation and with very high levels of demand we are running a community shares issue to expand our capacity.
We don't just cater for those able to pay though – we have done lots of work to inform the development of high quality retrofit improvements for those less able to pay. Our recent Retrofit For All toolkit highlighted practical tools and case studies that housing associations and councils can use to put residents at the centre of retrofit improvement works.
We're also involved in some fascinating local area energy planning projects, the Greater Manchester Local Energy Market and Oldham Energy Futures, these projects, in particular the one in Oldham, seek to put citizens in a position to dictate how the clean energy transition will unfold in their area, to propose new ideas and even create new community businesses, fitting solar panels, carrying out low cost energy efficiency improvements or running e-bike maintenance schemes.
Community-led climate action is important for a number of reasons. Firstly, the energy transition will see major changes to our lives and homes, communities need to be involved in that process to offer legitimacy and consent – otherwise we will see resistance.
Secondly, local climate action is likely to be better informed and better designed if the end users and beneficiaries of those actions are involved in their design from the very start – top down solutions rarely work.
Thirdly, there is a sustained social and environmental benefit when communities are involved in solutions, not as passive beneficiaries, but as active partners and, in the case of co-operatives, co-owners.
The COP process is particularly interesting to us. From its conception, the participating countries accepted that those nations that held more historic responsibility for climate change and had benefited from the hydrocarbon economy bore more responsibility for fixing the mess of climate change.
This is the concept of environmental justice and we'd like to see this principle applied at a national scale within the UK. We'd like to see those who can, taking more responsibility for the energy transition and for a transfer of resources from rich to poor to drive that process.
Find out more about community climate action and what we're doing to support community businesses.