Pubs can be so much more than just somewhere to get a drink and socialise; many community pubs also provide vital local services such as a café or post office or shop. Our recent research report found that community owned pubs have seen a high growth rate over the last 12 months, while 27 conventional pubs closed per week in the second half of 2015 (CAMRA). That is why Power to Change is jointly funding a £3.62m Community Pub Business Support programme with the Department for Communities and Local Government.
Sarah Bawden at Bamford Community Society which runs the Angler's Rest pub and much more, explains their journey to becoming a successful community business and the positive impact on their Derbyshire community.
In 2012, when our pub was at risk of permanent closure, someone suggested that we buy it ourselves.
It was a pipe dream, but something that day took hold, and the Bamford Community Society was born. We were a group of different people, with different ideas and strengths, but united in our belief that the pub was the heart of the village, and that with care and thought, the Angler's Rest could be a real community hub.
Little did we know that two years later, we wouldn't only be opening our own pub, but also a café and Post Office.
But that's where we finished, not where we started…
"Annually we put over £100,000 into the local economy in wages, with 90 per cent of our staff living locally".
(Sarah Bawden, Bamford Community Society)
First we needed to protect the building, registering the Angler's Rest as Derbyshire's first Community Asset, which was harder than it sounds. We were supported by our local MP, and began the challenge of raising funds.
We raised £263,000 through selling community shares – enough for the bid we had agreed with the seller – but they accepted a rival bid from a developer. We fought tooth and nail for our community – using local opinion formers, social media, legal advice and the national press to successfully fight our cause and to win back our pub.
After the euphoria of opening night, we started the real hard work running a complex business. Two and a half years later we employ 25 staff in a range of flexible roles, along with three full time staff running our post office, kitchen and pub. We have supported four staff through NVQs and are recruiting for two apprentices.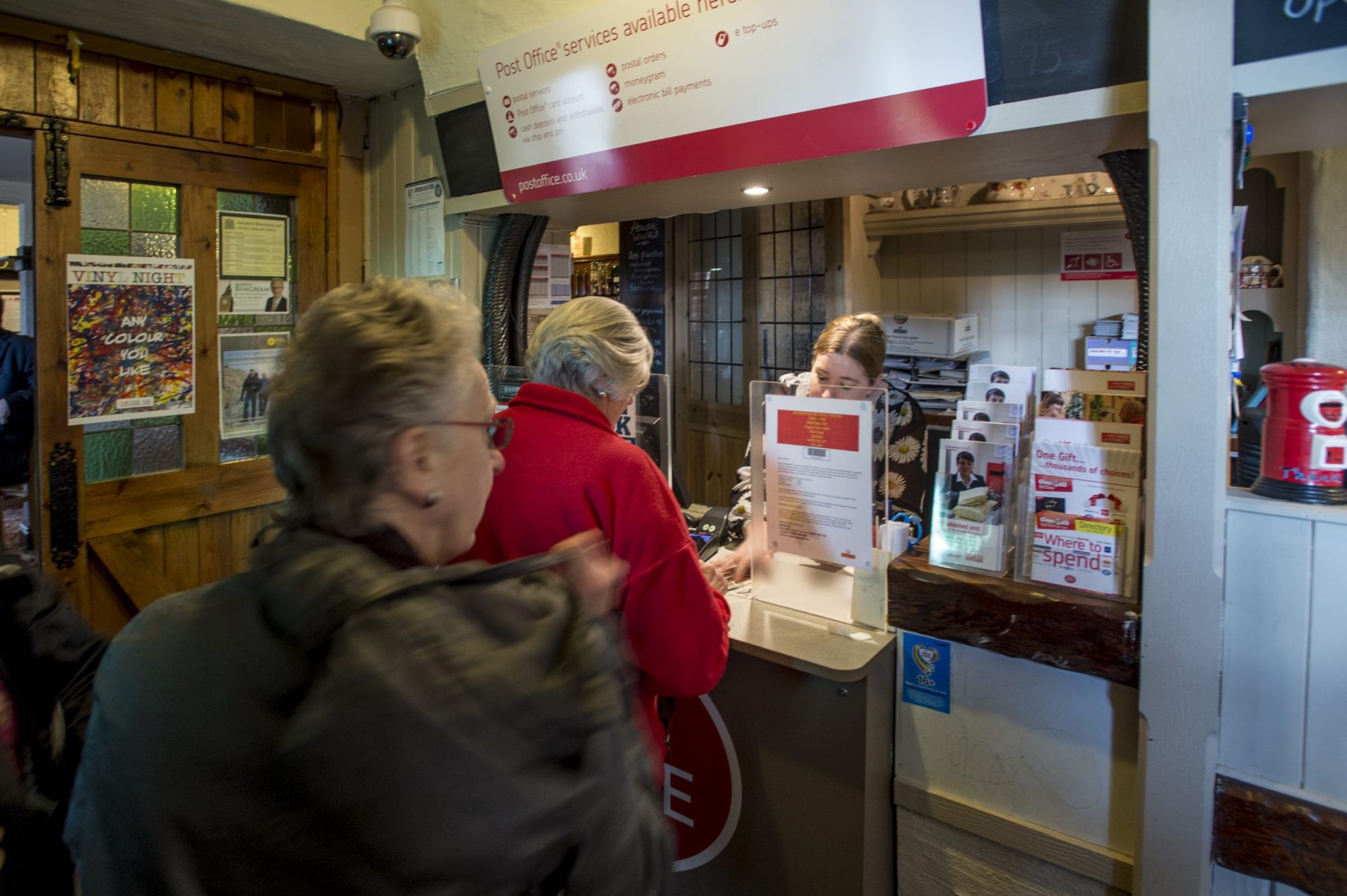 At the Angler's we don't just sell beer, coffee and stamps – we ask people to be part of our community and we attract a range of locals and welcome visitors.
We have a great Chef who makes a mean Sunday roast; fish and chips; and fabulous pies. We run a range of popular events, like open mic nights; stand-up comedy; and a vinyl night. During the day it's coffees; craft clubs; and book clubs. We also support the junior football team and local quiz teams.
We have attracted support from organisations that share our ethos. These include a grant from the Big Lottery Fund to run a community event; an award from the Prince's Trust for farmers' markets; money from Pub is the Hub to develop the café; £1000 from Heinz for community events; and £100,000 from Power to Change to make the building more energy efficient, alongside another £20,000 to develop ideas for future business opportunities.
Our profits all go back into the organisation, bringing rewards for our community. Annually we put over £100,000 into the local economy in wages, with 90 per cent of our staff living locally. Wherever possible we buy local, because for this unique community business, home really is where the heart is.