When Coleman's Mustard decided to stop mustard production in Norwich after over 150 years of operations in the city, social entrepreneur, Robert Ashton, and politician, Steve Morphew, devised a plan. They wanted to keep mustard production, a practice closely tied with their city's local identity, alive and use it to help make Norwich a better place to live.
How? By creating a new community owned cooperative and giving members of the local Norwich community the chance to own a stake in the new business. They plan to build a team of enthusiastic people to develop and market the mustard in Norwich and beyond, and use their profits to help improve the lives of local community members and keep a rich local tradition alive! The new socially-minded business will also enhance Norwich's rich independent identity of bucking the trend and doing things differently.
After posting a video on LinkedIn, Robert Ashton received a positive response from local members of the public and press, starting a successful community crowdfunding campaign to raise much needed capital to get the project off the ground. Over 184 people supported through the Crowdfunding platform, raising almost £7,000.
With support from our community shares starter fund, Power to Change provided a £6,000 grant which went towards start-up costs and engaging potential investors.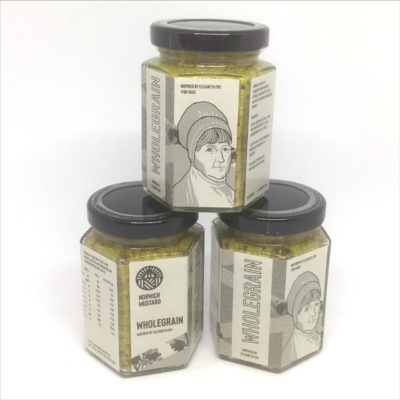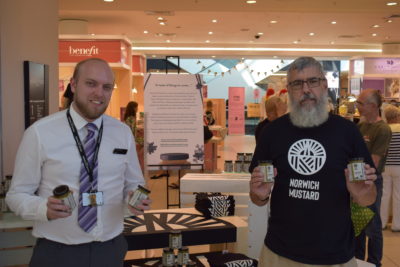 Norwich Mustard has really captured the imagination of people locally, nationally and even further afield. The initial grant from Power to Change gave our credibility a boost, as well as helping fund our established.
"What's brilliant though," continues Robert "is that the Power to Change has opened the door to a whole new world. There are so many community businesses, all willing to share their knowledge and experience."
With this support, conversations and planning for their community business got underway with some trial plots of mustard growing on a local farm. As of May 2018, they legally formed as a community benefit society and their plans to producing mustard within the walls of Norwich Prison started to take shape. By July, their first batch of mustard had been made!
Although, still in the early stages of development Norwich Mustard aims to improve the lives of members of its local community by employing those with least advantages in the job market. They aim to empower people to develop skills and capacity to develop their career prospects and lead better lives. They also aim to engage with young people, not only in mustard production, but also by schooling them in the benefits of socially-conscious business.
With a second community shares offer launching on Tue 26 March, Norwich Mustard will  keep the business community-led in fact as well as spirit. People can have a stake in a new and locally rooted business, while disadvantaged people are able to benefit from skills and training opportunities.