Based in Scunthorpe, Café INDIEpendent is a community café, that turns into a community arts and event space in the evenings, generating income in several ways from their 10,000 sq ft across four floors. Since its opening in February 2013, it has provided a broad community impact which address local needs and social problems such as high unemployment among young people. It offers volunteer positions to young people to work in the café so they can gain the skills they need for further employment, and has a 'Pay it forward' coffee system so that customers can donate a coffee to homeless people that are welcomed in.
Alongside this, Café INDIEpendent also hosts a wide range of events including art exhibitions, spoken word, theatre, film screenings, live music and private functions. They run as a café by day and a 220 capacity venue by night, opening their doors to their 1000 regular users who come from the local area and beyond. They also have a fully fitted kitchen so they can offer catering for private events, as well as food for the café.
Power to Change awarded them a £292,500 grant so that they were able to purchase the building from private owners and make it community owned. This also enabled Café INDIEpendent to save £26,000 of rent per year to put towards refurbishing the first floor, to create more space for arts and enterprise ventures.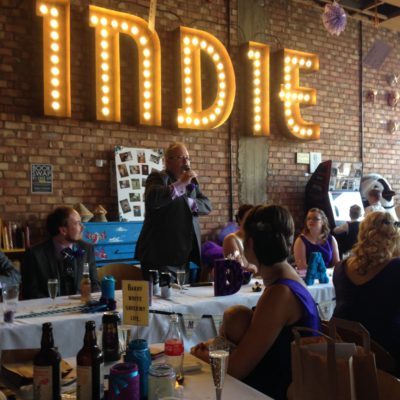 Community Control
As a community café, all money spent by customers gets fed back into the community for the benefit and advancement of local people. This has improved employment rates for young people and a safe space for homeless people to come to. They have approximately 150 members, of whom 90% are local people and 45% are young people.