'A small refuge for wildlife amongst the concrete': common good land use and community business
Shared Assets' Kim Graham, co-author of the Common good land use in England: state of the sector report, explains the idea behind common good land use and what she's discovered about the community businesses working to fulfil its potential.
At the start of this year, we set out to find out more about the many groups across England managing woodlands, parks, waterways, green spaces and food-growing land in ways that create shared social, economic and environmental benefits. We call these groups 'common good land users' as a shorthand, but they go by lots of names, and unfortunately there isn't much good data about what they do, who they are, and what they struggle with.
Shared Assets thinks common good land use can be a starting point for tackling a range of interconnected and urgent societal issues – from the climate emergency to food insecurity – and for imagining and creating a different future. With the support of a grant from Power to Change's Research Institute, we delved into these issues with people passionate about changing the way land is used across the country.  We are delighted to have published a report of our findings, and a combined set of 'quick guides ' for people wanting to get more involved in managing land for shared public benefit.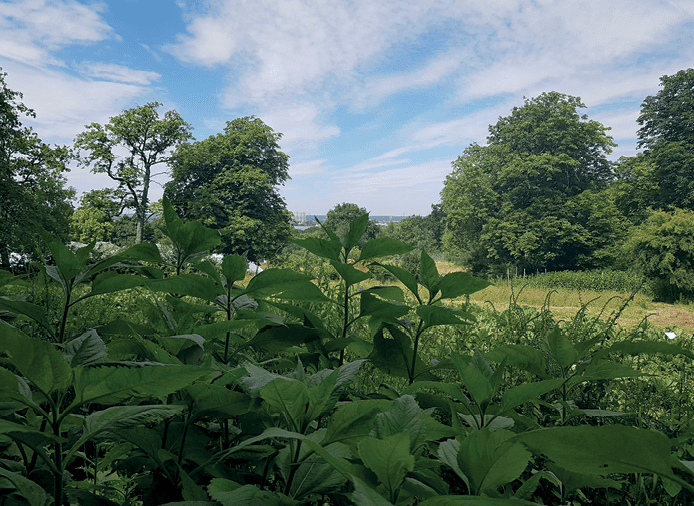 What did we do?
After some initial desk-based research and interviews with the major existing support networks for common good land users, we launched an online survey, open to anyone managing land for social or environmental good. We received over one hundred responses, giving us considerable detail on the structure, activities and support needs of these organisations. Some inspiring stories jumped out at us, and showed us the variety of initiatives and impacts these spaces create, even within one project:
'We'd like to think we've mostly encouraged and enthused people to get outdoors, even in the middle of a concrete jungle, and embrace nature, wildlife and land based activities. As well as given a space for people to express themselves artistically, and given some an opportunity to gain an extra little bit of experience with regards to looking for work. We also think we've contributed to bringing people into the area to help support nearby businesses whilst simultaneously providing a small refuge for wildlife amongst the concrete.'
We explored the information collected in the surveys further through interviews. We also brought together common good land users at workshops in Sheffield, Bristol and London to discuss their experiences and hopes for the future and build relationships with their peers locally.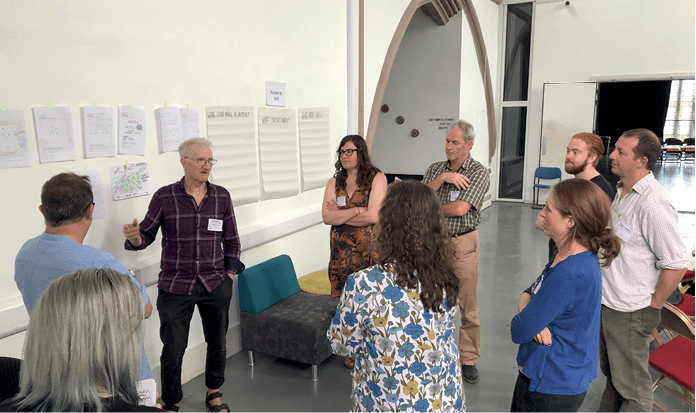 What did we find out?
In summary, our research showed that common good land users are:
Generally managing small parcels of land, usually woodland, horticultural land, or parks/open space, and in many cases more than one type
Highly dependent on freelance or part-time staff and volunteers – 55% of respondents said their organisation had no full-time staff and 70% expected to have over 20 volunteers a year
Earning income through selling products and services, but also reliant on grants and fundraising, and usually working with small budgets and surpluses
Managing a mix of legal organisational forms and relationships to the land
Part of vibrant and effective local networks and relationships, and drawing on their local community for advice and support – more had accessed support from other businesses in the area than from any formal support organisations for the community sector, but many didn't feel they had enough opportunities to meet others similar to themselves
Needing external support for more technical issues such as legal advice, but most in need of more skilled staff and secure funding streams
There are no 'one size fits all' solutions to the issues raised by common good land users, but based on our findings and the ideas of the people who took part in the research, we've put together some key recommendations to grow the number of organisations managing land for the common good, and better support those who are already working with land in this way.
For people wanting to create common good land use projects:
Be clear about your purpose and build in time for reflection
Visit existing projects and ask hard questions
Research the best land tenure and legal structure for your project
For existing common good land users:
Use your networks, but look beyond your silos to build a broad base of support
Consider cross-subsidising, so different elements of your project can support each other
Think widely about how you make and demonstrate an impact, as this can be hard to quantify through traditional means
For landowners
Make your interest in working with common good land users known, detail the type of land you have to offer, and lay out any restrictions you have
Don't treat common good land users like standard commercial partners
Set out everyone's rights and responsibilities clearly at the start of a relationship via a formal agreement
For policy makers and funders
Make transparent and detailed information on land readily available
Consider strengthening community right to buy legislation and the creation of a Land Fund in England
Make ecologically sound and socially valuable land management material considerations in planning decisions
Get up to speed on common good land use, and be led by groups' aims and the support they say they need to fulfil their objectives over the long term
Look to build on the networks and connections that already exist, rather than creating new support programmes
Fund multi-year core costs (not just project costs) to support growth and sustainability – including staffing, to challenge the reliance on volunteers and on low pay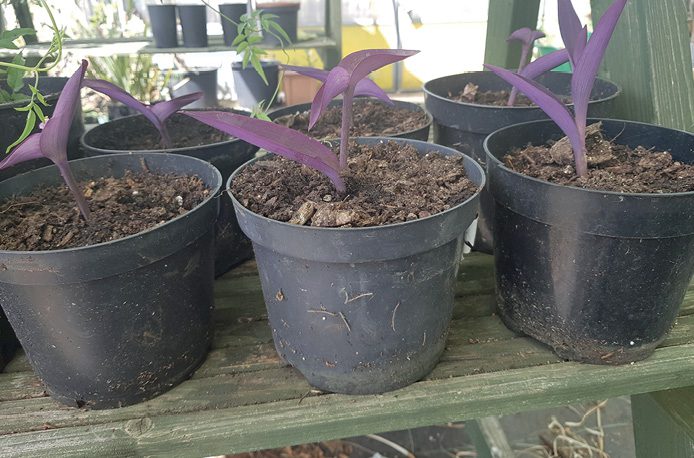 What's next?
We're going to be talking about this research with lots of people in the coming weeks, and hope it can energise ongoing conversations about land management as one of the key justice issues of our time, by pointing to common good land use as a route to tackling other pressing social and environmental problems.
This research has allowed us to build a detailed 'snapshot' of the common good land use sector, but has also sparked many more ideas about useful future collaborations – from a programme of community organising around land use, to action research with common good land users about what community accountability looks like in practice. We'd love to hear from anyone interested in helping take these forwards. For now, the optimism, ambition, and creativity displayed by so many common good land users to have an impact, in spite of limited resources, gives us hope for a bright future for the sector.
If you are interested in finding out more about the research or common good land use – join our webinar about it on 4th December, read the full report, or look at our quick guides on how to get started as a common good land user, improve your existing common good land use initiative, or be more supportive of common good land users as a landowner, policy maker, or funder. If you have any questions or thoughts, we'd love to hear from you at hello@sharedassets.org.uk.