What are we learning so far from the COVID-19 response? Part 2
How have community businesses responded to the COVID-19 crisis? In her second blog Annabel Litchfield, Senior Project Manager at Renaisi, discusses what they have learnt so far through their evaluation of three grant programmes.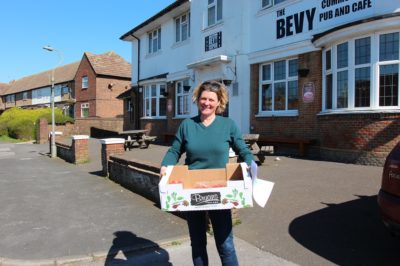 We've now come to the end of our second month of learning from the impact and response to the COVID-19 crisis for grantees of Bright Ideas, Trade Up and Community Business Fund. Last month, we highlighted the learning around the role of sectors, partners and peers in defining the community business sector response to/experience of the crisis. This month, we found out more about the role of assets in lockdown, how this affects community engagement and what this means for the renewal phase.
Use of community assets in lockdown
Our research in the last month has highlighted different responses to COVID-19 from Community businesses who own or lease assets and facilities. We found two key themes:
Some have closed their premises and paused all services
Some have closed their doors but are offering their assets and facilities to their community
Those that have closed their premises and paused all services have done so to save their Community business, reducing their costs as much as possible so they can open again when it is safe to do so.
In contrast, many Community businesses that have assets and facilities have closed their doors to "business as usual" activities, but instead have offered their assets and facilities to the wider community. Examples include: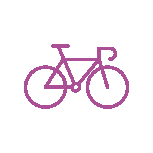 A Community business that usually loans their bikes to the community has now loaned those bikes to NHS staff so they can get to work safely.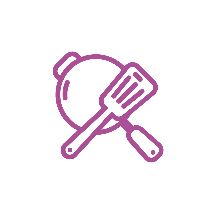 A Community Football Club has given their kitchen to a restaurant who has experienced issues with their kitchen.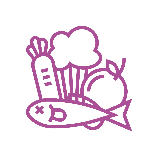 A Community Hub has paused its regular activities, and offered its space to the local Food Bank.
Greater community engagement
By using community assets during lockdown, and making them available to other organisations within the community, Community businesses are:
Adapting to the needs of their community during COVID-19
Increasing their local network of community organisations
Getting to know their community better
Those Community businesses that have closed their doors completely are not realising these benefits, and depending on how long they are closed for, may see negative impacts when they can open again. For example, with less contact with their community in lockdown, Community businesses may have less knowledge of what their community needs post-lockdown and community engagement may subsequently fall when they re-open.
Those Community businesses that are offering their assets to the wider community are not receiving any financial income or support to deliver these services / provide this support. This means that, whilst they are realising the benefits of wider community engagement, which they hope to further realise once they can open safely, they may suffer financially as a result.
Could investing in community support / engagement now be useful in the renewal phase?
So far, emergency COVID-19 funder support has been streamlined towards Community businesses that have experienced a negative impact on trading income. However, as we found in our annual report, community business success is associated with a range of factors: good governance, strong leadership, supportive and engaged community, as well of course the importance of financial resilience.
It is important that in the crisis response, Power to Change (and other funders) don't lose sight of the importance of resilience factors other than financial resilience. Given many Community businesses are making their assets and facilities available to the wider community, we think that having a supportive and engaged community is particularly important. Community businesses (particularly those in more deprived areas) can sometimes struggle with financial viability, but often have a very invested community which is willing to support the business in a whole range of ways to keep it going.
There is a risk that funders prioritise helping organisations with healthier finances to limit the risk to their own funds, which could lead to the loss of some organisations which are very valued by local communities and who have been supporting their community at this time, and would be willing to do a lot to support the continued survival of the organisation, given the chance.
As lockdown restrictions ease grantees are ready to start planning for the renewal phase. Now is the time for funders to think about what this support package looks like, and ensure they consider all the community business success factors, not just financial resilience.