Community transport, housing, pubs - business success factors
In last week's blog we discussed some of the key findings from NatCen Social Research and WPI Economics' research, commissioned by Power to Change, that explores what makes a successful community business in the housing, transport and pub sectors. The focus this week is on the factors that relate to the business itself.
Business planning is at the heart of success
During the research, community businesses were clear that effective business planning was at the heart of their organisation's success. This meant collecting evidence about local demand for their services and support from the community, which was used to help access funding and get political buy-in. It also meant creating robust business plans and financial projections that spoke clearly to market needs, reviewing plans regularly, and adapting to changing market realities where necessary, including being open to growth and diversification. Across the community pub, transport and housing sectors, there is an aspiration among community businesses to be self-sustaining, in other words to generate sufficient revenue to cover their costs without the need for grants or subsidies. This makes good business sense, both because it means the community business is less vulnerable to changes in the availability of grants or subsidies and because it is a strong indication that the businesses have identified a healthy market and have a robust business model. The majority of community businesses in the study had been able to get to a position where they were able survive without a grant or subsidy or felt they would be able to in the near future. However, across all three sectors, access to finance was noted as a key challenge. And the degree to which the community businesses were in a secure position varied considerably. Some had significant liquid reserves available (up to a year's worth) to cope with unexpected financial challenges, whereas others seemed to be in a much more precarious position, having as little as six weeks' worth (when a good rule of thumb is that three to six months' worth should be held).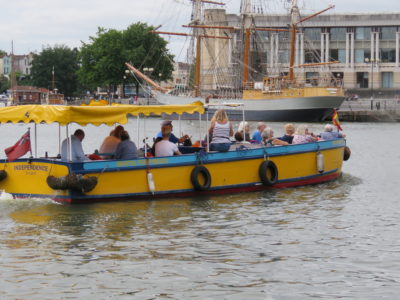 Balancing operating costs with capital expenditure
Pubs
For all community businesses, an important issue is how they manage the balance between ongoing operating costs and the need for periodic capital expenditure. The relative importance of these two elements of finance varied significantly across the different types of community business in the study. At one end were pubs that required a large initial outlay to set up the business, but then needed to focus on managing and reducing operational costs and overheads. In terms of revenue sources, the strong focus on operational realities in the short-term was made clear by the fact that none of the community businesses in this sector reported a reliance on grant income for more than approximately 20% of their income, and all suggested that they could survive without it. For pubs, it appears that grant income is used for providing capital for occasional projects, or to cover unexpected costs.
Transport
The financial model for community businesses in the transport sector also focussed on ongoing costs and revenue, with a heavy reliance on fare revenue. However, there is a greater need for regular capital expenditures to upgrade or replace vehicles, which mimics the type of approach taken by public transport systems where one-off expenditure is recouped from the fare box. The implication of this dynamic is obvious; a key success factor for any business in this area is whether they are operating routes that are commercially viable. The 'outlier' community business in this study was a useful example, as while they said that between 80% and 90% of their income came from grants, this related to substantial partnerships with local authorities to provide subsidised routes. This reflects the basic economic reality that if the community business does not have a feasible way of generating revenue directly or indirectly through fares then it will not be successful.
Housing
In contrast to both pubs and transport, the primary characteristic of community businesses in the housing sector is the extent to which their financial status varies depending where they are in their business cycle. Though these community businesses often have high levels of capital reserves, their financial challenge comes from the high cost of purchasing land and developing housing, which is the mainstay of the business. This meant that the operating costs of community businesses in the housing sector as a total proportion of their overall costs are lower. Instead, as they begin a new housing development, their liquid reserves are high as the business has 'saved up' for this project, often using large capital endowments in the form of grants, or other forms of support. Once the project has been developed, this capital reserve is expended. This pattern is repeated with each new development, meaning that their expenditure can be viewed as 'lumpy' and should be considered over a longer time frame compared with other community businesses. As such, success in this sector comes less from running services on a continuous basis, and more from successfully developing multiple new projects.
Diversifying the business support success
For community businesses operating in the pub and transport sector, diversification is a key strategy both to make the business successful in financial terms but also to help meet their aspirations to increase social value.
For community businesses in the transport sector, the need to generate fare revenue means that they have to be forward looking regarding routes, identifying new ones if their current mix is not working or is threatened, as well as balancing routes that are cost-effective with those that have most social impact. This balance is more difficult for those operating in an urban area where they face greater competition. As a result, they are more reliant on support from local authorities than those operating in rural and underserved areas.
For pubs, providing other services, such as being the village post office or café, enables them to enhance the facilities available to local people but also further embed the business within the community. However, often these additional services have to be cross-subsidised by the pub's food and drink sales, meaning that good financial and business planning is needed to ensure the business remained viable.
Overall, ensuring business success requires community businesses to address the same pressures and challenges commercial businesses meet, including developing robust business plans, carefully balancing operating costs and capital expenditure and, particularly for transport and pubs, committing to diversification to make the business financially successful.