Community Business Market in 2021 report shows thriving sector provides economic and social boost despite the pandemic.
This is the seventh in a series of annual reports published by Power to Change on the state of the community business market. This iteration is the fifth researched and written by CFE Research. It uses survey and interview data to describe a community business market bouncing back financially from the worst of the pandemic, diversifying their services and meeting the evolving needs of the communities they serve.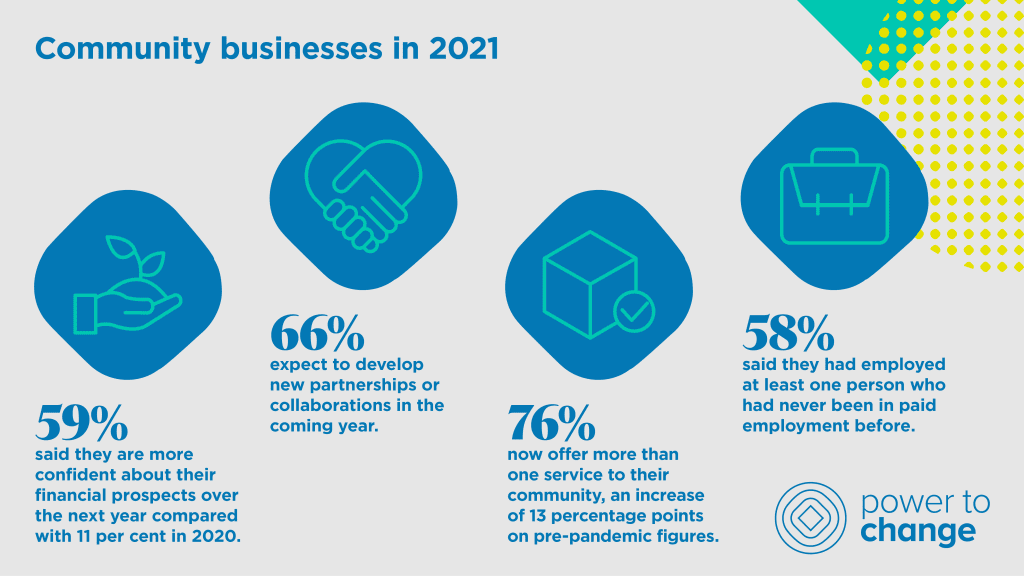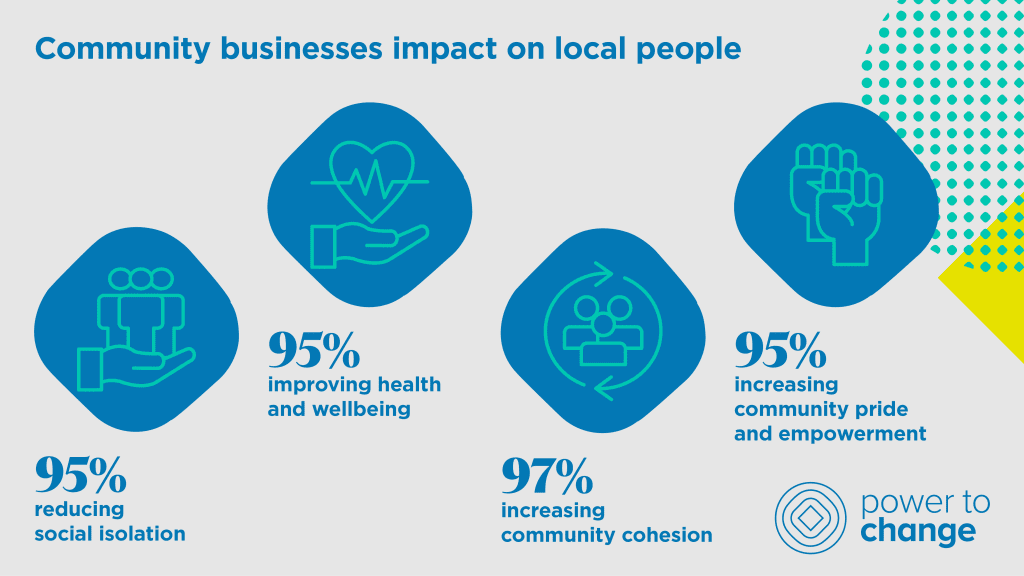 Run by local people, trading for the benefit of a community to which they are accountable and on which they make a broad positive impact, community businesses exist to help make places
better. They are adaptable, resilient and optimistic and are ideally placed to make a sustainable contribution to the wellbeing of communities across England. But they continue to need support to make change happen.
The Covid-19 pandemic has exacerbated the economic, social and health disparities across the country. This has highlighted not only the challenge but also the considerable opportunity for community businesses, as the country emerges into a landscape shaped by a renewed appreciation of community and an appetite for more community-led responses to local needs traditionally met by public bodies. This seventh iteration of Power to Change's Community Business Market report draws insight from survey findings and interviews to explore how effectively community businesses supported local people and their communities during the pandemic, and the contribution they are making to social and economic recovery. The cautious optimism evident in the market report for 2020 appears well-placed.