Our research
Power to Change is an evidence-driven organisation with research at its heart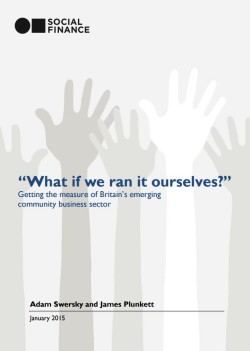 What if we ran it ourselves? Getting the measure of Britain's emerging community business sector
By Adam Swersky and James Plunkett
A report from Social Finance has revealed new findings about the current state and scope of the community business sector. The report finds that there are around 4,500 community businesses in England and Wales, with a combined income of £800m a year and assets of £1 billion. These community businesses employ around 24,000 staff and engage nearly 120,000 volunteers.
Download (1662.79kb)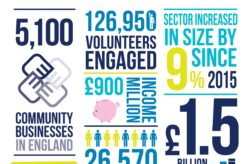 Watch our film about the Research Institute's first publication
The Director of the Power to Change Research Institute, Richard Harries, introduces the findings on the state of the community business market in England in 2015.
Play video