As we celebrate the success of community businesses this week and mark the opening of our new £10 million fund to support them, we are sharing blogs from a number of our grantees. Today we hear from David Case, Chairman of the Diss Corn Hall Trust in Norfolk about their journey towards transforming a hall previously described as 'old and smelly' into a cultural hub for the community to enjoy.
It's been a long haul since we set up an arts centre in an elegant, but run down, corn exchange in Diss in Norfolk in 2010. It was clear to us from the word go that the project would have a limited life unless we could give the building a complete makeover – it felt a bit like a jumped up village hall, and was described by one teenager as 'old and smelly'.
We realised pretty early on that we had to do more than just improve the hall; the whole of the historic centre of the town was declining with the changes in shopping patterns. So our Trust that runs the hall developed an economic and social regeneration plan with the Town Council for the whole centre, with the Corn Hall as its centrepiece and the catalyst for change.
The project was going to cost £3 million which was well outside any of our resources, and realistically the only source of major funding was the Heritage Lottery Fund (HLF). It took three years and a couple of attempts, but they finally awarded us £1.65 million, leaving us to find a mere £1.35 million. But with the positive vote from the HLF and a lot of hard work, we managed to fund the main part of the project. A huge boost for us was the community support, not just in their comments but with their donations – our small town of 7,000 contributed £125,000! We still needed to fit the hall out and provide additional staff. This is where Power to Change stepped in and helped us fill this vital gap with a grant of £72,000 – a life saver.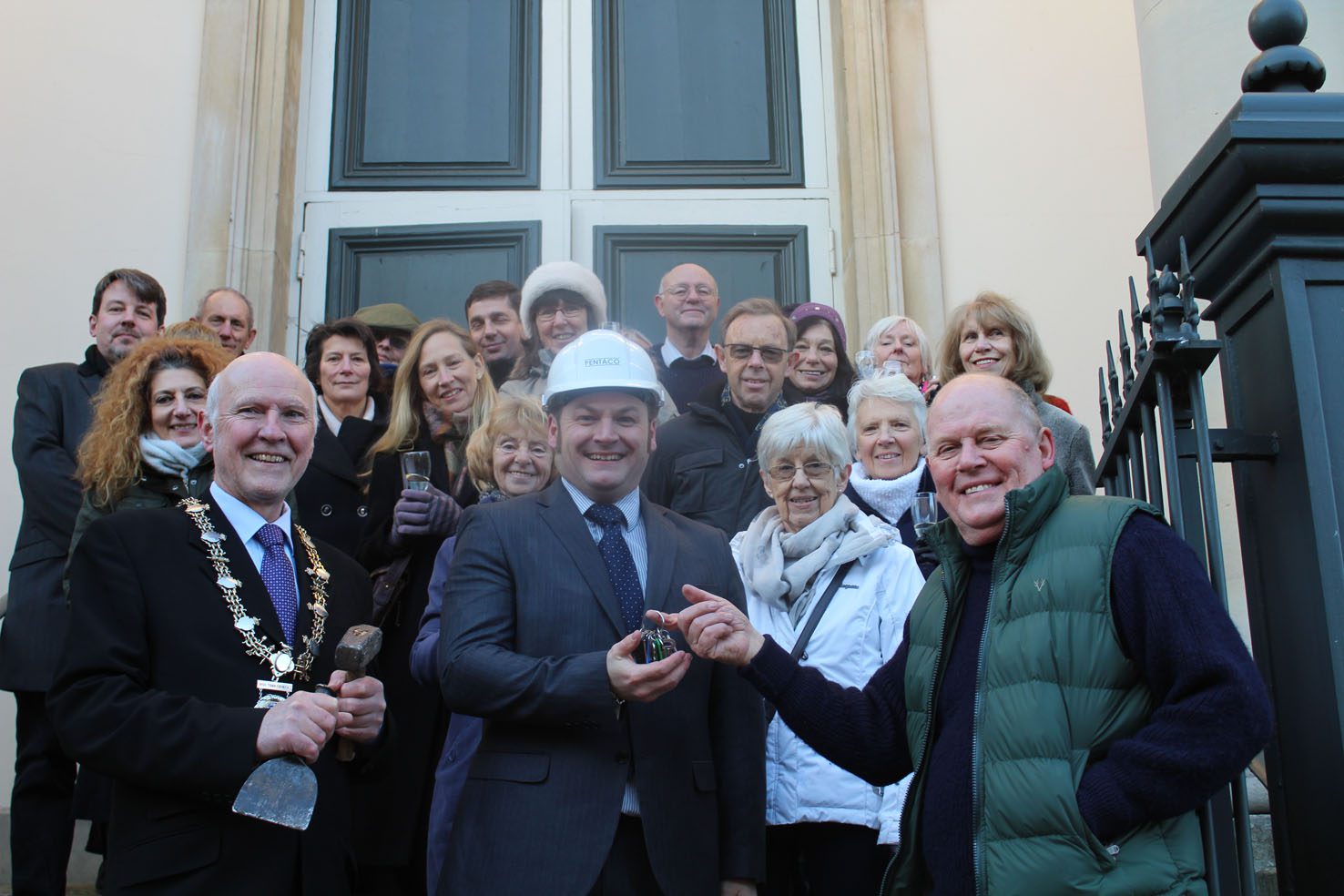 So we could go ahead. So far we have stripped out the building and demolished some scruffy old extensions, and we can see the interior of the splendid Victorian building in all its potential glory. Refurbishment will start shortly and we will build a sympathetic and elegant extension to give us a new foyer, gallery, café and bar. The opening date is January 2017. It used to seem a long time ahead – it now looks terrifyingly close!
The community is full of expectation and we have to fulfil it. But already we are seeing signs of revival in the area in anticipation of the reopening. The number of empty shops is declining, and new jobs have been created. Perhaps just as importantly, the community believes the project will work and will make the town a more exciting place to live.
To find out more about the Diss Corn Hall visit: http://www.disscornhall.co.uk/