By Nick Plumb, policy and public affairs manager, Power to Change.
This is my fifth Labour Party conference, and my third in Brighton. Having just come back from a holiday, the torrential rain that greeted me as I got off the train this morning felt like a sign – and brought me crashing back to reality.
As so often is the case, this Labour Party conference kicked off against the backdrop of fierce internal debate – this time on proposed rule changes on how the Party will elect their next leader. In that way, much was the same. But since the last in-person event in Brighton, we've all been living through a global pandemic which has changed, or will change, our lives in all manner of ways.
Keir Starmer's speech will aim to respond to these huge changes and looks set to focus on the themes of 'security and opportunity'. How will the Labour Party provide these things to an electorate that has seen both drastically upended over the past 18 months?
This year, I'm here with my Power to Change colleagues Jenny, Ailbhe and Vidhya. We'll be meeting old friends and new acquaintances – in some cases seeing people in 3D for the first time as we make the transition from Zoom to IRL.
The key question for us is: what is Labour's offer on community empowerment and decentralisation of power to the local level? We hope to come away with some sense of this by the end of our time at Conference. We began to get some answers at the first event we've helped to organise – with the Cares Family and Labour List. We heard from David Lammy (Shadow Lord Chancellor), Stephen Kinnock MP, Rokhsana Fiaz (Mayor of Newham) and Alex Smith (Cares CEO) and Vidhya Alakeson.
The debate was wide-ranging and we heard about everything from citizens assemblies to the differences between nationalism and patriotism. What came through clearly in the debate was a desire from the Labour Party to do more to harness the power of partnership with communities. But it also felt, quite often, that lots of this was driven by a desire to put a Labour banner on community activity or for a way to involve residents in the work of the state. Instead, as Vidhya said in her closing remarks, "Labour needs to be an enabler of community power on the ground, rather than think about how it harnesses community for its own ends."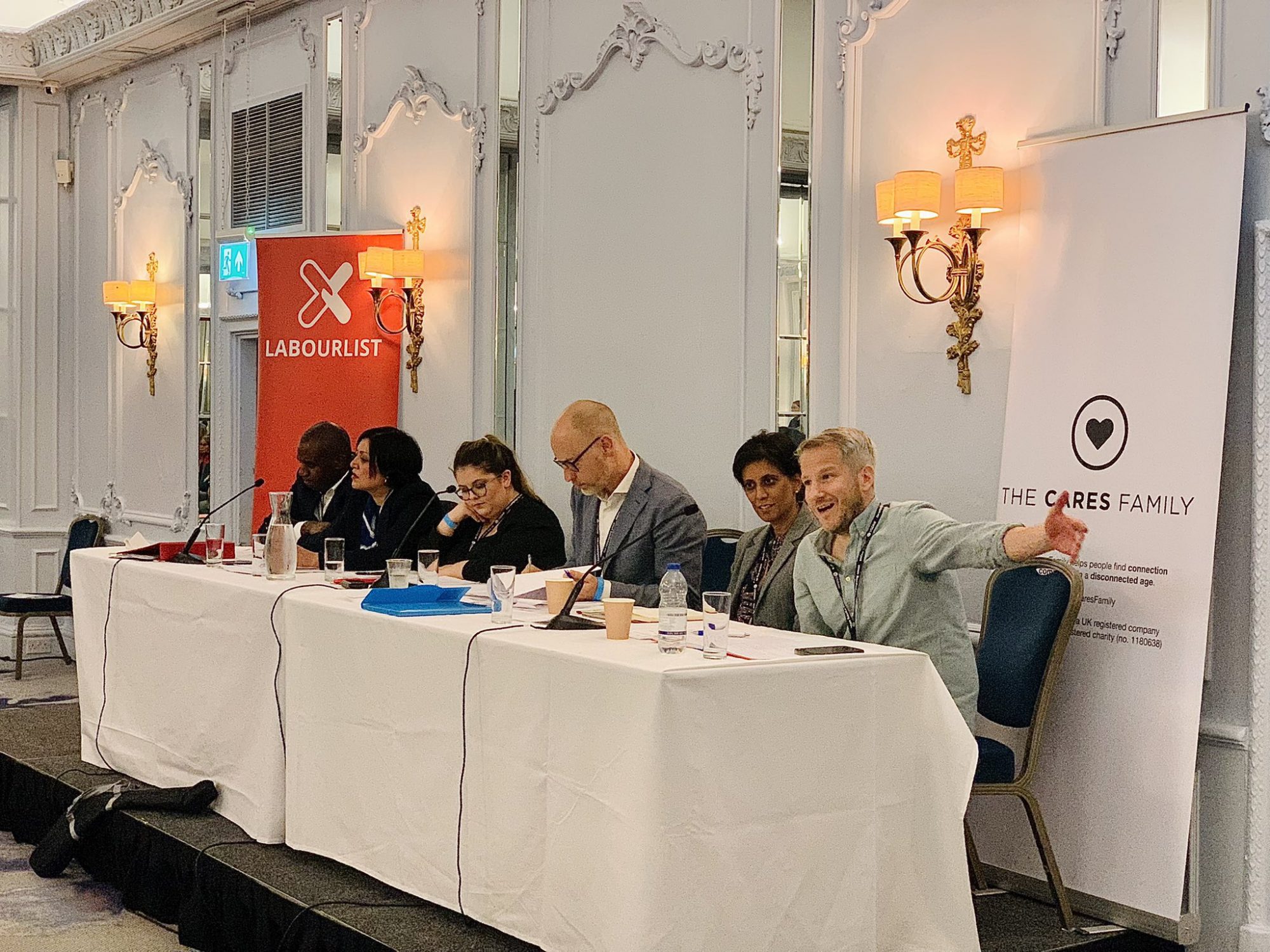 Tomorrow, we'll hear from Andy Burnham (the bookies' favourite to be the next Labour leader) and others, including Hannah Sloggett of Nudge Community Builders at an event with the Centre for Local Economic Strategies and Common Wealth. This session – the second of our co-organised events – will look at the role of communities in high street regeneration. We're looking forward to it. I'll post another update tomorrow.