As we open the third window of the Community Shares Booster programme, Ged Devlin, Programmes Manager at Power to Change, shares his four top tips to prepare a community share offer.
Community shares offer a simple, direct and engaging way of supporting businesses that serve your community. There are four key elements to all successful community investment propositions – – the business model, the community engagement, the governance, and the offer. If you spend time on each of these, you'll have a strong community share offer.
Business model – What is your business model and what are you hoping to achieve through your community share offer?
There are over 5,500 community businesses in England, all owned and run by local people who want to make a difference in their area. Community shares can be a great way to raise capital to either start or grow your community business. But community investment will only work if your business has a trading model selling goods and services to local people. It is not suitable for charitable organisations that are reliant on grants, gifts and donations as their main source of income.
However, there is a growing range of community services where the community business model works well. Shops, housing, energy supplies, transport, leisure centres, sport fields, art centres, food and farming, childcare provision, adult education, even telecommunications and media services, all affect the quality of community life and are predominately delivered through a trading model. By issuing community shares, you can make sure your local community will own and have a say in the business, and always make sure it operates for the benefit of the local community.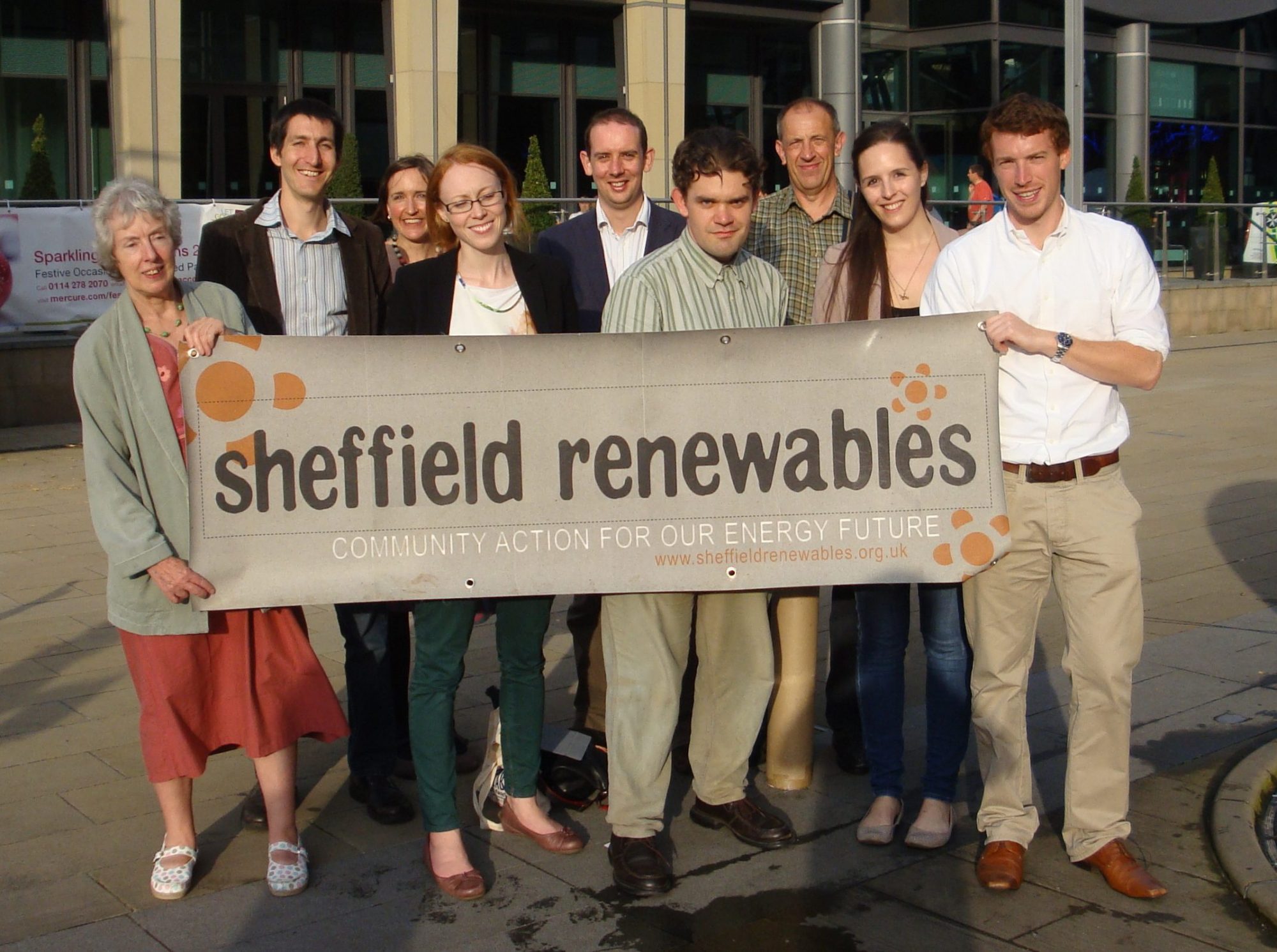 Community engagement – What does the community think?
When it comes to community business, your customers are your community. So it's important to engage them before you issue the community share offer to make sure they are on board and support you. Without a community that has a shared identity and a common purpose, the idea will not work. But with a fully engaged community providing the capital for a community business, there is real scope to improve the quality of community life.
Host workshops, call town meetings, knock on doors, distribute flyers and use social media to engage your community – ask them what they think of your community business idea. Will it deliver something they need and want? Take their feedback on board, and demonstrate how your community share offer will help realise this shared dream. Be clear about what investment you need from them to achieve your goals.
Community investment can strengthen the business model, but it also carries the risk that people's money will be lost or their expectations will not be met. So part of community engagement must also be about ensuring people understand the business, the risks they are taking, and what they can do to make the community business sustainable.
"There are four key elements of a community share offer: the business model, the community engagement, the governance, and the offer document." (Ged Devlin – Programmes Manager, Power to Change)
3.Governance – What rights will shareholders have? Who will run the business?
Ownership and investment go together to form a strong bond, engaging communities in businesses that serve their interests. Investors are more likely to become loyal customers, volunteers and activists that support the enterprise in achieving its community purpose.
The rights of shareholders – people who have a share in the business – are embodied in the constitution of the business, known as the governing document. A governing document generally does two things: it expresses the purpose of the organisation, its aims and objectives; and it describes how the organisation will operate.
This should include details about how you will keep shareholders informed and how they will be involved in decision making. If you plan to sell shares to members, you must adopt an appropriate legal format for your governing document, either as a company or as a co-operative society or community benefit society. It should be made clear to shareholders that, unlike other investment models, each shareholder gets one vote, no matter how many shares they have bought.
4. Offer – What are the rewards and what are the risks of investing?
Community shares offer a social rather than financial return. You need to be clear about what the money you are asking for will be used for, and the impact it will have on the community. For example, you may be issuing community shares to fund the refurbishment of a building so you can provide more community services.
You also need to be clear about risk. Like all investment, there is a risk of losing money by investing in a community share offer.
Unlike public share offers in companies, which are regulated by the Financial Conduct Authority, community shares are not regulated – they are 'outside of the scope' of the Financial Services and Markets Act 2000 (FSMA) and associated orders. This makes it simpler and cheaper for you to make a community share offer, without a lot of complex and costly regulation. Great. But there is no protection for people from falling victim to scams or unfair and misleading offers. There is also the risk that the share offer has been poorly developed and not given enough thought and attention. That's why inviting people to invest in your business must be carried out in a responsible manner.
However, even in the absence of statutory regulation, there can still be legal liability towards investors. It is therefore vital that the information given to investors through offer documents is accurate, is not misleading and is the result of careful consideration. The lack of statutory regulation reinforces the importance of developing robust standards of voluntary self-regulation and good practice if the reputation of community shares is to be maintained.
You can make sure you are meeting best practice by completing the Standard Mark. As well as helping you get a clearer community share offer together, it may reassure investors.
So, as a summary, your community share offer should include details about your:
Business model– What is your community business model and what are you aiming to achieve through your community share offer?
Community engagement– Who have you consulted in the community? What was their feedback? How are you including it?
Your governance– How will the business be run and what say will a shareholder have?
The offer document – What are the benefits of investing? How will investing support your community business, and what impact will it have on local people? What are the risks?
For more support and match funding, apply to the Community Shares Booster programme.