Only 3% of people believe local people have the most say over what happens in their area
Community Business Weekend to showcase what's possible when local people take control
Community businesses invited to sign up here
In 2017, more than 150 independent events took place attracting nearly 12,000 visitors in total. As a result, 96% of organisers recommended that other community businesses take part this year.
Community Business Weekend, which is organised by Power to Change, exists to shine a light on the 7,000 community businesses across the country.
Community businesses are organisations rooted in a local area, run by and answerable to members of the community, and which make a trading profit to re-invest in doing more social good. Community-led pubs, libraries, housing, shops, farms, transport, and renewable energy are just some examples.
The Weekend offers a unique opportunity for community businesses to invite local people to see behind the scenes, understand how they can get involved in running a business for community good and have a say in local decision making.
Last year the Weekend saw people trying out volunteering at a community-run vineyard, a mass community breakfast in an inner city park and a community pub launch a new beer in Brighton. The Weekend helped community businesses recruit 226 new volunteers, trustees and shareholders.
Peter Jenkins, Interim Chief Executive at Power to Change, explains:
Every day tens of thousands of people get up and go to work at one of the 7,000 community businesses in England. Hundreds of thousands of us shop, visit or benefit from them directly but they are still relatively unknown. That's why Community Business Weekend is so important. It shines a light on these community-run gems that bring not only much needed services and spaces to a community but boost local economies and reinvest the profits for the benefit of local people.
"Top-down regeneration and devolution has routinely failed to transform many disadvantaged areas, but communities, best placed to know what their neighbourhoods need and what works, usually thrive when they try"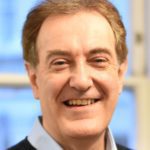 Peter Jenkins, Interim Chief Executive at Power to Change
Only 3% of people surveyed in a recent poll thought local people had most say over what happens in their area. 57% of people believed, however, that power should lie with the local community – just 3% thought it should lie with national government. [1]
Top-down decision-making has been cited as a key blocker in community power; community organisations, local authorities, neighbourhood forums and local councils have agreed that if power resides outside the community and at another level of governance, or within the private sector, that it results in a sense of powerlessness for the community.
Recent reports have shown that there are around 7,000 community businesses in England, with a combined market income of £1.2bn [2]. This burgeoning sector has considerable potential to enhance local economies across England, and could be the model for the future of the national economy.
Following the success of last year's Weekend, organisers hope that Community Business Weekend 2018 will inspire even more community businesses to hold events across the 4-7 May, to educate local people on the services they provide, and to demonstrate their value to the local economy and society.
A free resource and planning pack for community businesses keen to benefit from the Weekend has been produced. Community business can request a copy here
For more information on Community Business Weekend, please visit: www.communitybusinessweekend.org
Notes to editors
[1] Commission on the Future of Localism – polling report: http://locality.org.uk/wp-content/uploads/Commission-on-the-Future-of-Localism-Polling-v2.pdf
[2] The Community Business Market 2017: https://www.powertochange.org.uk/news/prolonged-austerity-brexit-uncertainty-continues-hit-business-confidence-one-sector-bucking-trend/
For more information contact Jenny Morris, 07866361936 jenny.morris@campaigncollective.org
About Community Business Weekend
Community Business Weekend celebrates the 7000 community businesses in local hands across England. In 2017, 200 community businesses opened their doors and used the long weekend to demonstrate the positive impact they have on society and tell their stories of success. For more information on Community Business Weekend, please visit: www.communitybusinessweekend.org
About Power To Change
Power to Change is an independent trust, whose funding is used to strengthen community businesses across England. At a time when many parts of the UK face cuts, neglect and social problems, we are helping local people come together to take control, and make sure their local areas survive and stay vibrant. Follow Power to Change on Twitter at @peoplesbiz and visit www.powertochange.org.uk for the latest community business news.