It's Communities Week and Power to Change are shining a light on the community businesses who are making their neighbourhoods better places for all.
Communities Week is an awareness-raising week, run by the Ministry of Housing, Communities and Local Government and we are pleased to be launching new tools and funding to support community businesses.
Today, we are publishing 'Community business at the heart of local change: Our strategy 2019-2022'. In it we lay out our priorities for the next three years along with the impact we have had during the first four years of Power to Change's life. We have now supported over 1,000 community businesses with £60 million in funding and have good evidence of our impact – whether that is the 135% growth we've supported in community pubs or the £9.9 million raised through community shares offers. The strategy highlights these and other achievements.
It also sets out our five priorities for the next three years:
Offering national support for community business.
Engaging intensively in priority places.
Focusing on high growth, high potential sectors.
Improving market conditions for community business success.
Championing community business.
Read 'Community business at the heart of local change: Our strategy 2019 – 2022'.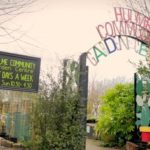 Find out how residents of Hulme joined together to open a garden centre after two decades of anti-social behaviour followed by intense regeneration, to create a space of their own. In 2017 they were accepted on-to the Trade Up programme, gaining business development training and the opportunity to receive a Match Trading grant of up to £10,000. The fund opens next week (17th September) and you can read more about how it works here.
As ever, we will be sharing information about support and funding that is currently available for communities businesses, including the Community Business Fund. This fund opens on Wednesday 11th September and is aimed at existing community businesses that need funding for a business development project to make their organisation more sustainable. You can register for the webinar (Thursday 12th September) to find out if the fund is the right one for your community business.
On Thursday, we will be celebrating our More than a Pub programme has already supported 41 pubs to move into community ownership. Over the last decade, a fifth of our nation's pubs have closed, and with them essential meeting places. But community owned pubs are backing the trend and offering services such as post office, broadband and a place to meet. Since 2015, community-owned pubs have grown by 135% and, unlike privately owned pubs, they have a 100% survival rate. To save your local pub, or find our more, please look at the More than a Pub programme.
On Friday 13th September, we will be looking at the residents who are building housing that their community needs, or bringing existing housing stock back to life. To find out more about our Homes In Community Hands programme, that is supporting community-led housing at its earliest stages and helping groups get their affordable housing schemes ready for planning, have a look at the programme and don't forget to check back for our case study on Leeds Community Housing!
As community businesses provide support to many across the country, Power to Change is committed to support community business in England and giving local people the tools to make a difference. On Communities Week, we are launching our guide to local government for community businesses. This guide offers practical guidance for community businesses to help them understand and engage better with their local authorities. Likewise, community businesses are not generally well understood by councils, so this guide focuses in part on how community businesses can explain and articulate what they do to councils and how to communicate the special value they can add.
In divided times, communities are coming together to solve the biggest issues that they are currently facing and this is worth celebrating. If you would like to share your community business success story, get in touch!