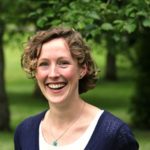 Jodie Giles, Regen Project Manager – Communities
Community energy groups cleaned up at the Green Energy Awards in Bath on Nov 28, three of the six awards went to community owned energy initiatives:
Tamar Energy Community (TEC) won 'South West Community Energy Initiative'
Owen Square Community Energy scheme by Easton Energy Group and CEPRO won 'Best Sustainable Energy Scheme'
Alistair MacPherson, CEO Plymouth Energy Community won 'South West sustainable energy champion'
But what do they do? Let's dig a little deeper into this year's winners…
Winner of South West Community Energy Imitative 2017
Tamar Energy Community (TEC) – Tavistock and the Tamar Valley.
At Regen, we are delighted Kate Royston from Tamar Energy Community (TEC) has been recognised for her dedication to TEC, but also because she has worked diligently over the years to ensure we have a very strong community energy network in South Devon where groups support each other. We've also been lucky to work closely with Kate as part of 'Peer Power', funded by Power to Change, to widen and make the Devon community energy network more sustainable.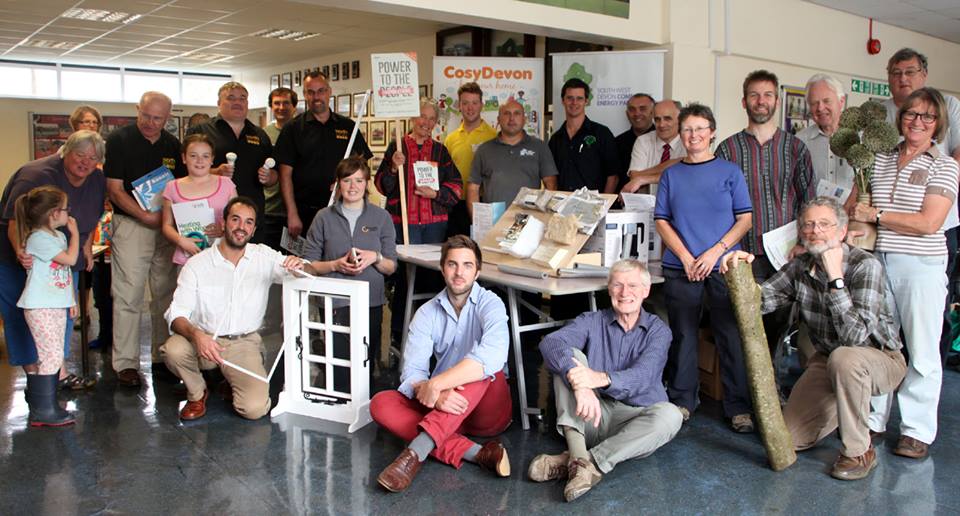 Tamar Energy Community (TEC) is a community benefit society owned and managed by its members, and operating for the benefit of the communities of Tavistock and Callington. They aim to develop renewable energy projects owned by local people that reduce carbon emissions and electricity bills.
Some of their achievements include:
Installed 320kw of solar PV on six rooftops across the Tamar Valley including local schools, businesses, and Tesco in Callington. This is the supermarket chains first community renewables project.
Schools and businesses hosting panels will work closely with TEC to support their ongoing energy advice service through community benefit and local promotion.
TEC's 2016/17 autumn/winter energy advice campaign reached 150+ residents, supporting switching, priority services, heating control use, and people in fuel poverty.
Local people can pop into TEC's 'Local Matters' community space to get free independent energy advice or book a home visit.
TEC will launch a community share offer shortly to enable increased local ownership.
"We are absolutely delighted that as small group we have done something that has been recognised. We believe supporting work to enable people to benefit from the local energy economy and do something about climate change is extremely important, and community energy groups have a vital role to play in achieving these things."

Kate Royston, Tamar Energy Community
Winner of Best Sustainable Energy Scheme
Owen Square Community Energy (OSCE) – Bristol
I first visited Easton Energy Group in 2015 and was blown away by their ambition, approach to working in partnership with local businesses, and their exemplary community engagement in a very diverse neighbourhood. There is lots to learn from this team and we have really enjoyed working with them on their TWOS project.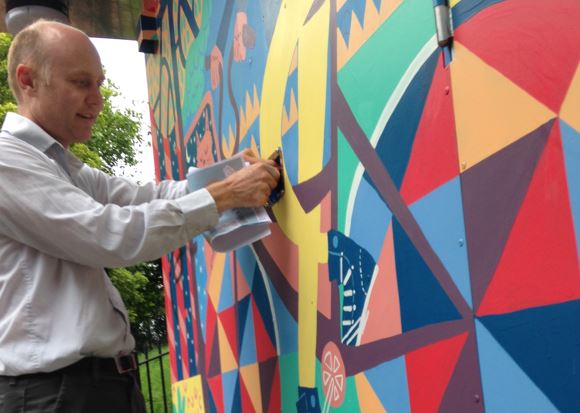 Owen Square Community Energy (OSCE) is a non-profit energy supply company in Easton, Bristol, and is a collaboration between Easton Community Centre, Easton Energy Group and community microgrid developer Clean Energy Prospector (CEPRO).
Their project is about retrofitting smart, integrated community solar, heat pumps and storage to reduce net energy imports and carbon emissions for a busy community centre, homes and businesses connected to a single substation in Owen Square park in Bristol.
What have they achieved?
In 2015/16 designed and constructed a hybrid air/ground heat pump energy centre in Owen Square park. They installed a 2km borehole array under this busy urban park and in early 2017 delivered 28.3MWh of clean, renewable electric heat at a variable cost of 2.82p/kWh to the first customer.
In summer 2017 the CHOICES system replenished the ground source array with 19.2MWh of air sourced heat costing 1p/kWh reducing cost and grid impact in the coming winter.
Two further commercial customers will be connected to the heat network this winter with plans to extend the heat to up to 34 homes.
With UCEF/BEIS funding and support from Regen the team has completed a feasibility study into deploying community solar connected with a microgrid to local domestic homes (the TWOS project). The TWOS project will use new trenchless horizontal directional drilling technology to install a physical microgrid that will allow up to 112 homes and a business centre to connect.
"It was a real testament to the strength of the community energy sector that we were shortlisted and won this award. It's a step change for this movement, these projects are viable and can be co-designed with communities. We have the opportunity to innovate and make a fairer, more democratic energy system for the benefit of everyone, as long as the government continues to support programmes that enable communities to participate"

David Tudgey, Easton Energy
Winner of South West Sustainable Energy Champion
Alistair MacPherson, CEO of Plymouth Energy Community (PEC) – Plymouth
What Plymouth Energy Community (PEC) has achieved is frankly incredible. In a city where many people are in poverty, their work makes lives better. They even managed to install a 4.1MW solar farm on contaminated land within the MOD inner blast zone. The PEC team are an inspiration to us all and Alistair MacPherson is a joy to work with, extremely knowledgeable and has been a key figure in driving the energy revolution in a direction that supports communities.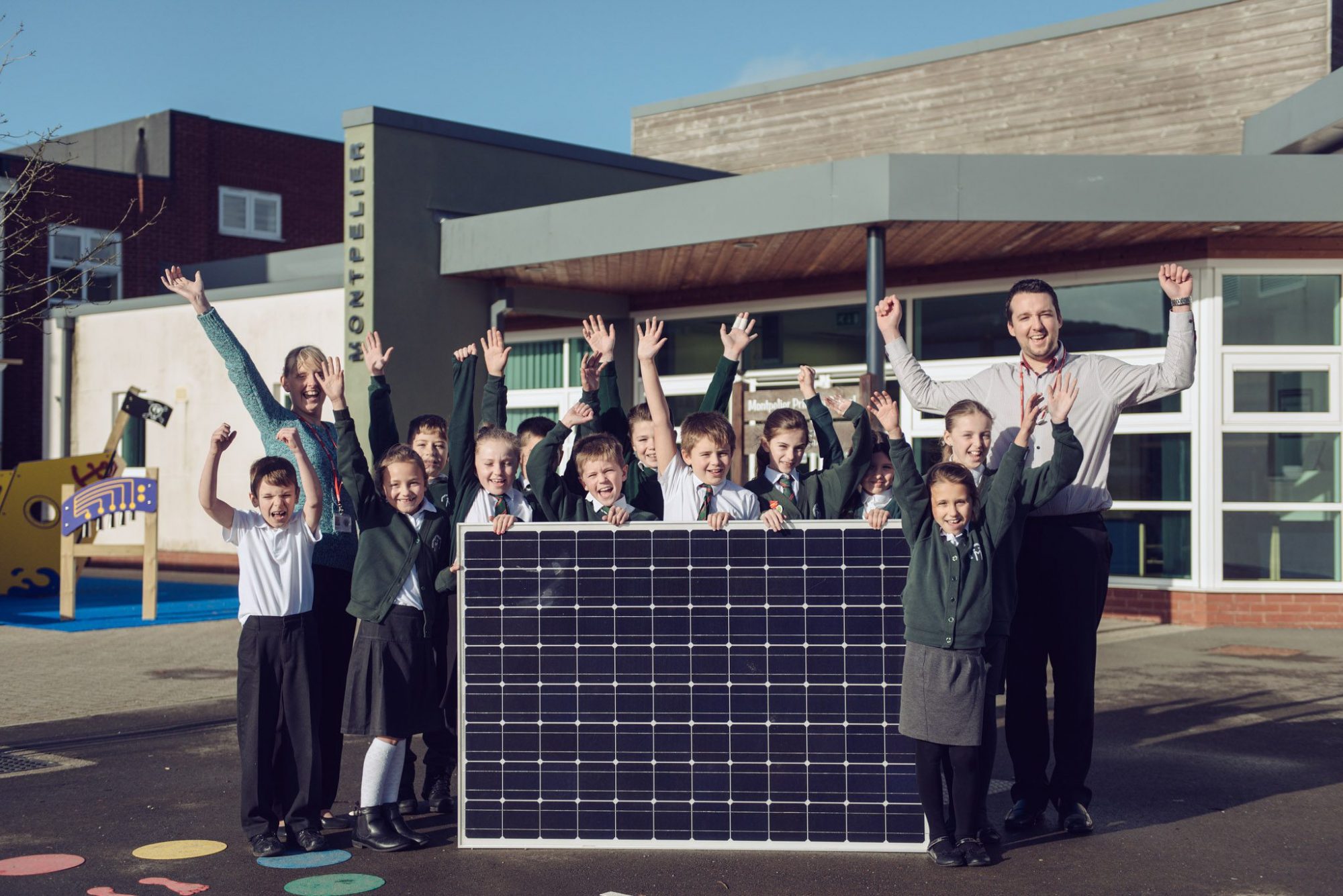 Meet Alistair MacPherson
Alistair has lead the development of a fast-growing and multi-award-winning community energy organisation Plymouth Energy Community (PEC). As the Chief Executive he has worked tirelessly to build momentum behind the scenes, and raise investment and support a growing team to ensure the Plymouth community can benefit from energy technology – through generation, energy efficiency and empowerment. He has also:
Demonstrated what can be achieved when local authorities form partnerships with community energy groups.
Balanced the organisations focus between significant renewable generation deployment and high-impact fuel poverty services.
Championed the sector across the South-West, UK and beyond.
Ran three community share offers for rooftop and ground-mounted solar in Plymouth since 2014
"I accept this award with a huge sense of pride. Here in Plymouth, we continue to prove that local authorities and community energy organisations can partners as unstoppable force for good in the battle for a fairer and cleaner energy system"

Alistair MacPherson, CEO