A new six-month leadership programme is helping entrepreneurs from the North of England make their community businesses more resilient, develop their skills and connect with their peers.
Business leaders from a community hub serving the two highest areas of deprivation in North Tyneside, a community developer turning empty houses into homes and a community organisation supporting young people with mental health issues have been selected, among 24 finalists, to take part in the programme, led by The Royal Society for the encouragement of Arts, Manufactures and Commerce (RSA), and commissioned by Power to Change, the independent trust set up to support and grow community businesses in England.
"We believe different types of community business, like different types of business, may need different leadership styles to be more resilient." said Josie Long from the RSA. "We'll be helping this cohort develop their leadership skills which will enable them to make their community businesses more sustainable, and connect the growing community business sector to the wider business world."
The Real Ideas Organisation (RIO) and the Sheffield University Management School will work in partnership with the RSA to deliver the six-month programme.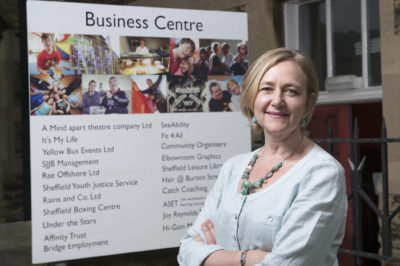 The North of England has a thriving community business sector, and the finalists, which include Giroscope, leading the community-housing movement in this year's capital of culture Hull, community-run Meadow Well Connected, a community hub in deprived North Shields that has helped over 250,000 people over 20 years, and the Link, a community organisation that runs mental health workshops to improve the wellbeing of young people in Redcar, reflect the diversity of the community business sector.
Caroline Gore-Booth from Giroscope said "This programme offers the opportunity for me to develop links with other community business leaders that have created solutions to social challenges working in different places. The opportunity to exchange ideas, discuss lessons learnt and collaborate will help us co-lead community businesses, and in turn deliver social change, more effectively."
Across England, community businesses grew by 5% in 2016 to a total of over 7,085, generated income of more than £1 billion to help make local places better, and worked with over 200,000 volunteers (1). This new leadership programme takes a new approach that aims to help the sector grow further.
Liz Corrado, Head of Market Development for Power to Change said: "The Community Business Leaders programme is essential to accelerate the growth of the community business sector. We want to inspire and develop tomorrow's leaders and the North is home to many innovative community businesses. This initiative provides a fantastic opportunity for any potential community business leader to gain skills to help them to transform their local area."